Muffin Tin Pot Pies
Made With Condensed Celery Soup
These easy to assemble pies are cooked in muffin tins and require only five ingredients! This flexible recipe can be customised with your family's favourite ingredients and Campbell's soup flavour.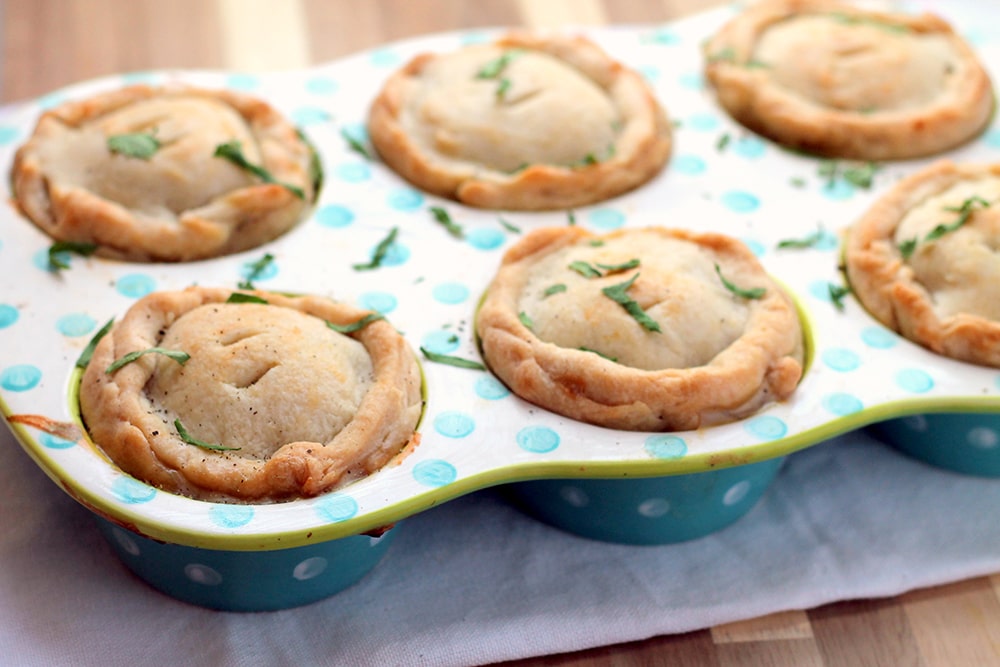 Ingredients
500g block of frozen shortcrust pastry, defrosted
250g of frozen mixed vegetables
1 can of chickpeas, drained (or substitute a couple of pre cooked chicken fillets, chopped into tiny pieces)
1 can of Campbell's Cream of Celery soup
1 tablespoon of milk
---
Method
Step 1

Pre-heat the oven to 200C.

Step 2

Prepare the filling. In a large bowl, pour in the frozen vegetables (no need to cook or defrost) and pour 130 mls of boiling water over them. Add the can of soup and chickpeas (or chicken) and stir through. If it's not saucy enough for your taste, add a little more water.

Step 3

You will need two large muffin tins to make this recipe, as it makes 8 pies and most tins have 6 spaces. To prepare them, brush a little olive oil or melted butter into 8 of the spaces.

Step 4

Cut your block of pastry into 8 equal sized pieces (one for each pie).

Step 5

Sprinkle some flour on a surface and take one of the pastry pieces. Break off a third of it and set aside (this will be the pie lid). Shape the larger portion into a ball and then use a rolling pin to roll it out to a large circle, just large enough to press into one of the muffin spaces with a little bit of pastry overhanging all around the edge.

Step 6

Spoon filling into the pie, right up to the top.

Step 7

Now roll out the smaller piece of pastry to create the pie lid - it should be just the size of the pie or a tiny bit bigger. Place over the pie, fold the overhanging pastry over the lid and pinch all around to seal the two pieces together.

Step 8

Repeat to make all 8 pies.

Step 9

Brush the top of each pie with milk.

Step 10

Cut a couple of slits in the top of each pie - this will allow some steam to escape while they cook.

Step 11

Place in the oven and bake for 25 minutes.
Rate this recipe
Last Rated: 01 - 11 - 2023
---
Share This Recipe: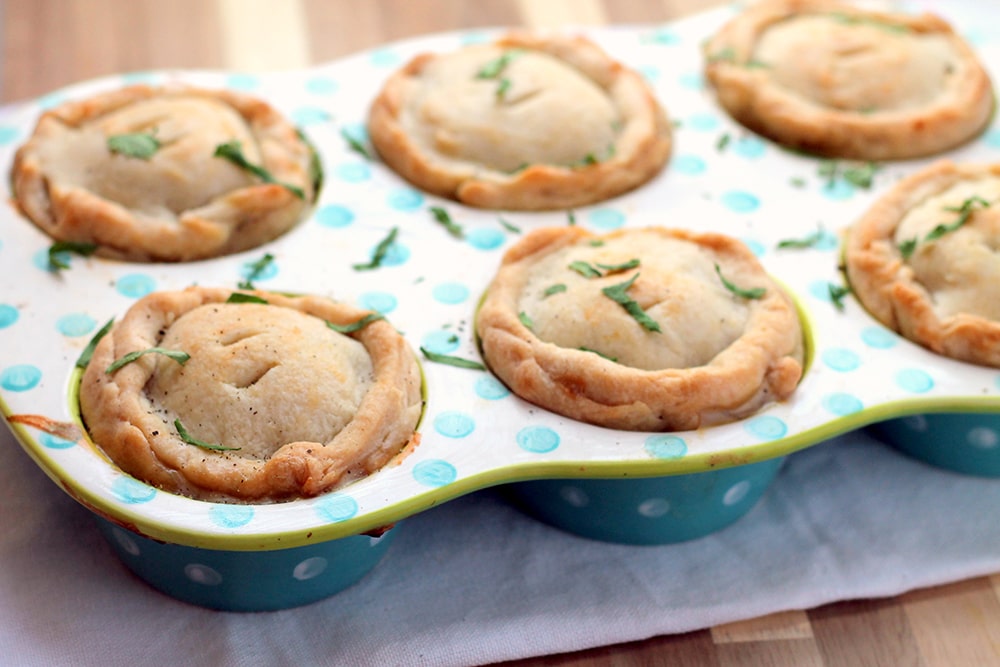 ---
Chef's Corner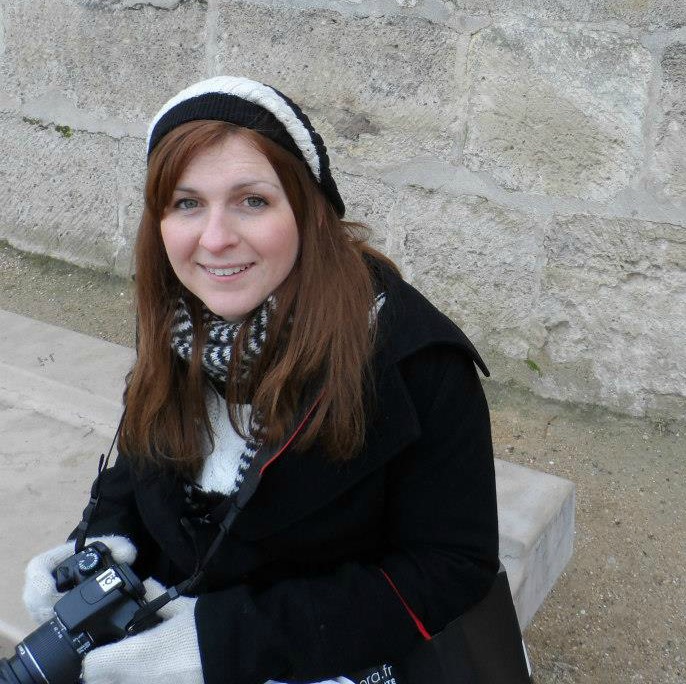 Christine Melanson
Christine is a London based vegetarian food blogger at Ciao Veggie. A lover of all things comfort food, her favourite ingredients to cook with are cheese and avocado and her favourite Campbell's Soup is Cream of Tomato. Originally from the US, she now lives in South London with her husband and baby daughter.
www.ciaoveggie.com