Mediterranean Rice Bake
Made With Condensed Tomato Soup
A comforting one pot meal packed with Mediterranean flavours and three different cheeses - sure to become a family favourite.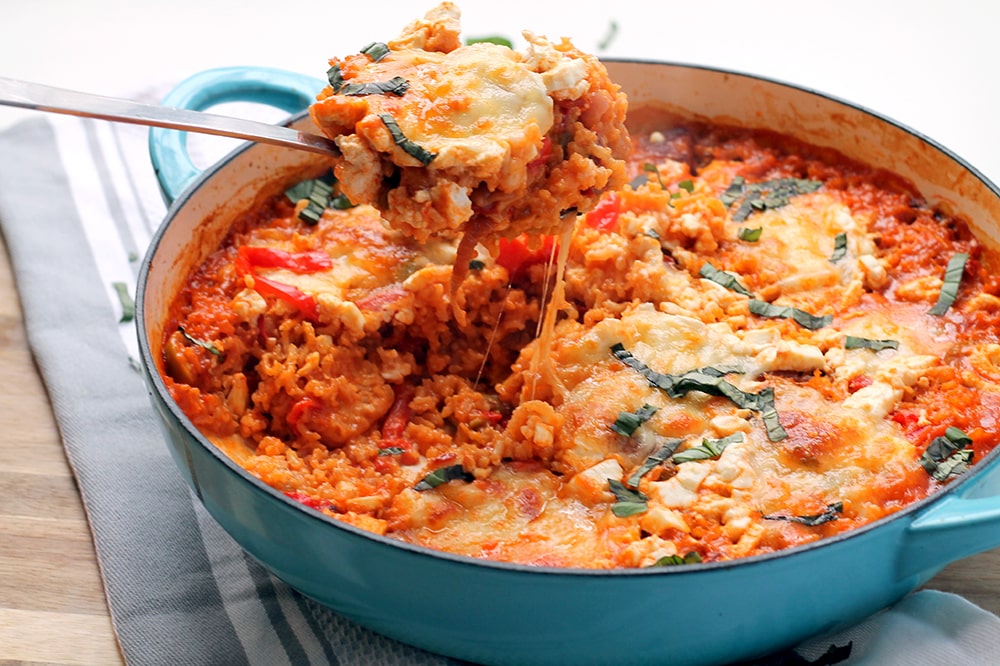 Ingredients
2 Red and/or yellow peppers, sliced into strips
1 small red onion, sliced into strips
250g of halloumi, sliced into cubes (you could use
sausages if you prefer)
250g of uncooked brown rice
Handful of sliced green olives (about 20 olives in total)
8 sundried tomatoes, cut into strips
1 can of Campbell's Cream of Tomato soup
1 stock cube
200g of feta cheese, crumbled
125g ball of mozzarella, sliced
Chopped fresh basil, to garnish
---
Method
Step 1

Pre-heat the oven to 200C.

Step 2

Pour a few tablespoons of olive oil into a large casserole dish, and add the red peppers, onions and halloumi. Use a spatula to mix them around and distribute the oil. Season with salt and pepper.

Step 3

Roast for 30 minutes until the peppers, onions and halloumi have browned on the edges. Halfway through, remove from the oven quickly and use a spatula to turn everything over and stop it from sticking.

Step 4

Now turn the oven down to 180C.

Step 5

Add the rice, olives, and sundried tomatoes and mix through. Pour in the cream of tomato soup, then fill the soup can with water and add that. Give it all a good stir, then add the stock cube and 400mls of boiling water.

Step 6

Cover and bake for 50 minutes. About halfway through, take it out and stir again.

Step 7

Remove from the oven and stir in another 175mls of boiling water. Now top with the sliced mozzarella and crumbled feta, and put back into the oven, uncovered, for another 15 to 20 minutes, until the mozzarella cheese is melted and crisped.

Step 8

Garnish with fresh basil and serve.
Rate this recipe
Last Rated: 08 - 11 - 2023
---
Share This Recipe: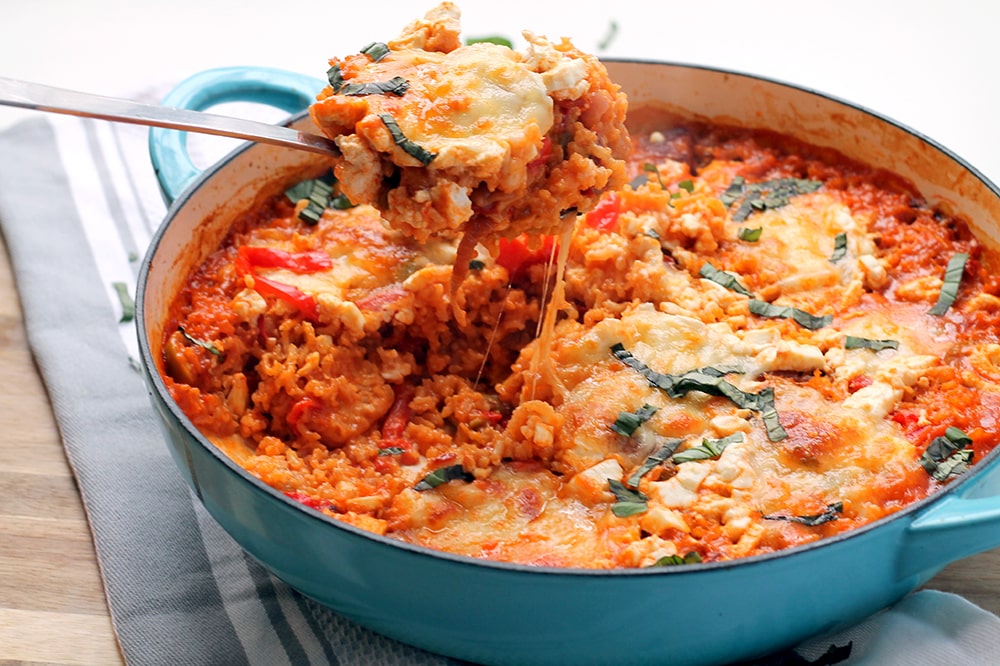 ---
Chef's Corner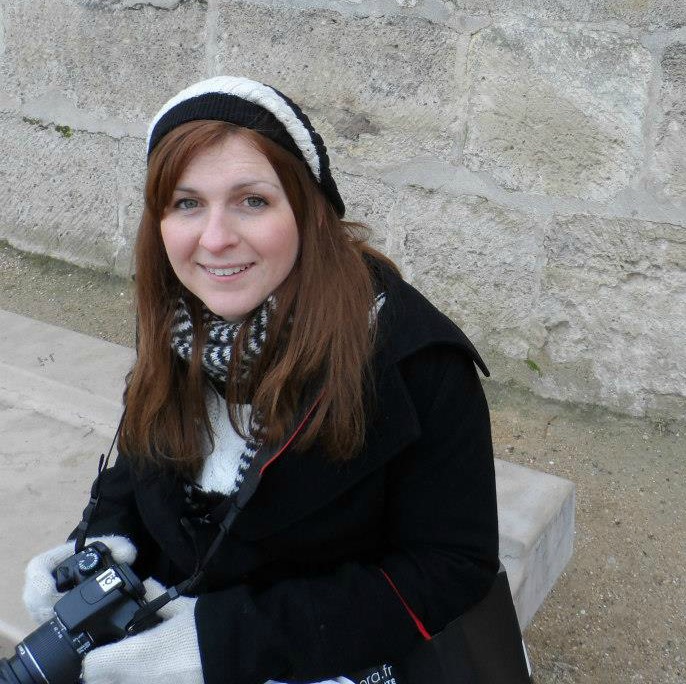 Christine Melanson
Christine is a London based vegetarian food blogger at Ciao Veggie. A lover of all things comfort food, her favourite ingredients to cook with are cheese and avocado and her favourite Campbell's Soup is Cream of Tomato. Originally from the US, she now lives in South London with her husband and baby daughter.
www.ciaoveggie.com