Chicken Curry Delight
Made With Condensed Tomato Soup
Some nights only a curry will do. Our Chicken Curry Delight recipe is a deliciously simple alternative to that expensive takeaway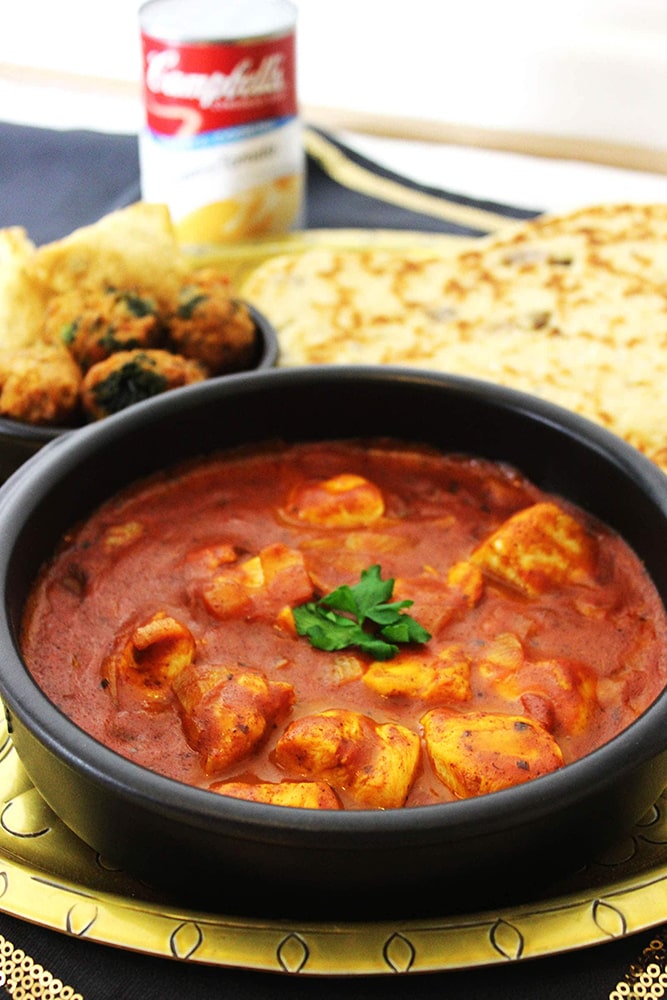 Ingredients
1-2 tbsp vegetable oil
450g diced chicken
1 medium onion, chopped
2 cloves garlic, crushed
2 tsp garam masala
1 tsp chilli powder
1 tsp ground cumin
1 tsp ground ginger
1 can Campbell's Condensed Cream of Tomato Soup
60ml cup water
150ml single cream
1 tbsp coriander leaf, chopped
---
Method
Step 1

Heat the oil in a large frying pan cook the chicken until browned over a medium heat. Add the onion and cook until tender, stirring occasionally.

Step 2

Stir in the garlic, garam masala, chilli powder, cumin and ginger in the saucepan and cook for 1 minute. Stir in the soup and cream and bring to the boil, reduce heat to a simmer for 15 minutes or until the sauce has thickened. Serve into 4 bowls and sprinkle with coriander.

Step 3

Perfect served with warm naan breads.
Rate this recipe
Last Rated: 27 - 11 - 2023
---
Share This Recipe: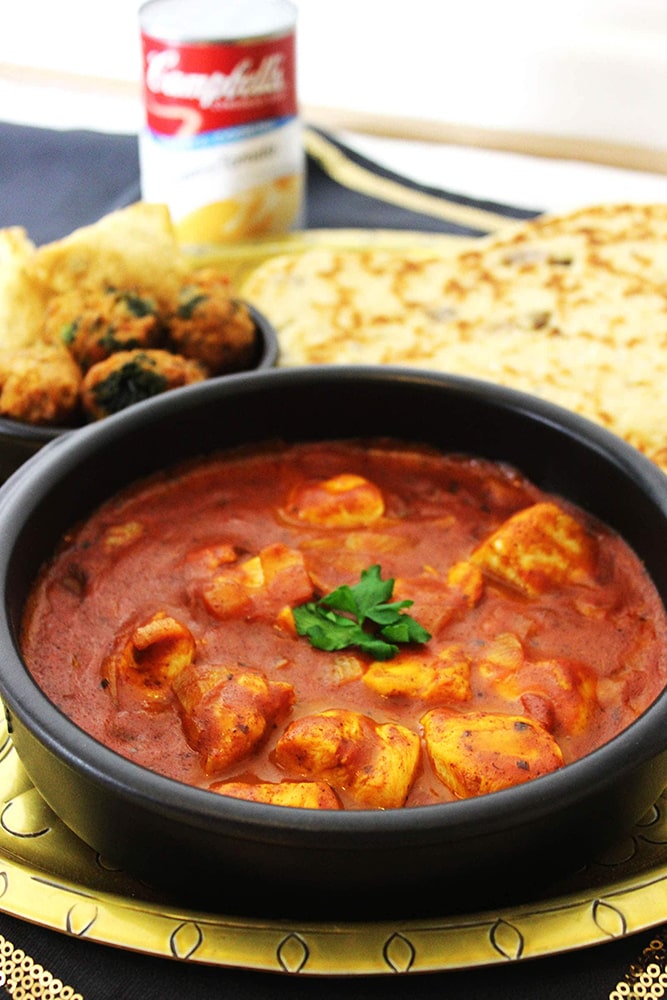 ---
Chef's Corner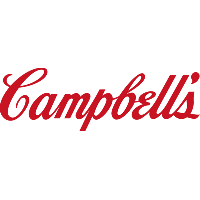 Campbell's Original
The World's Most Iconic Soup Brand
www.campbellsoup.co.uk