Condensed Cream of Chicken Potato Bake
Made With Condensed Chicken Soup
Perfect alongside a meat or fish dish. Add leeks and onions for an extra flavour boost.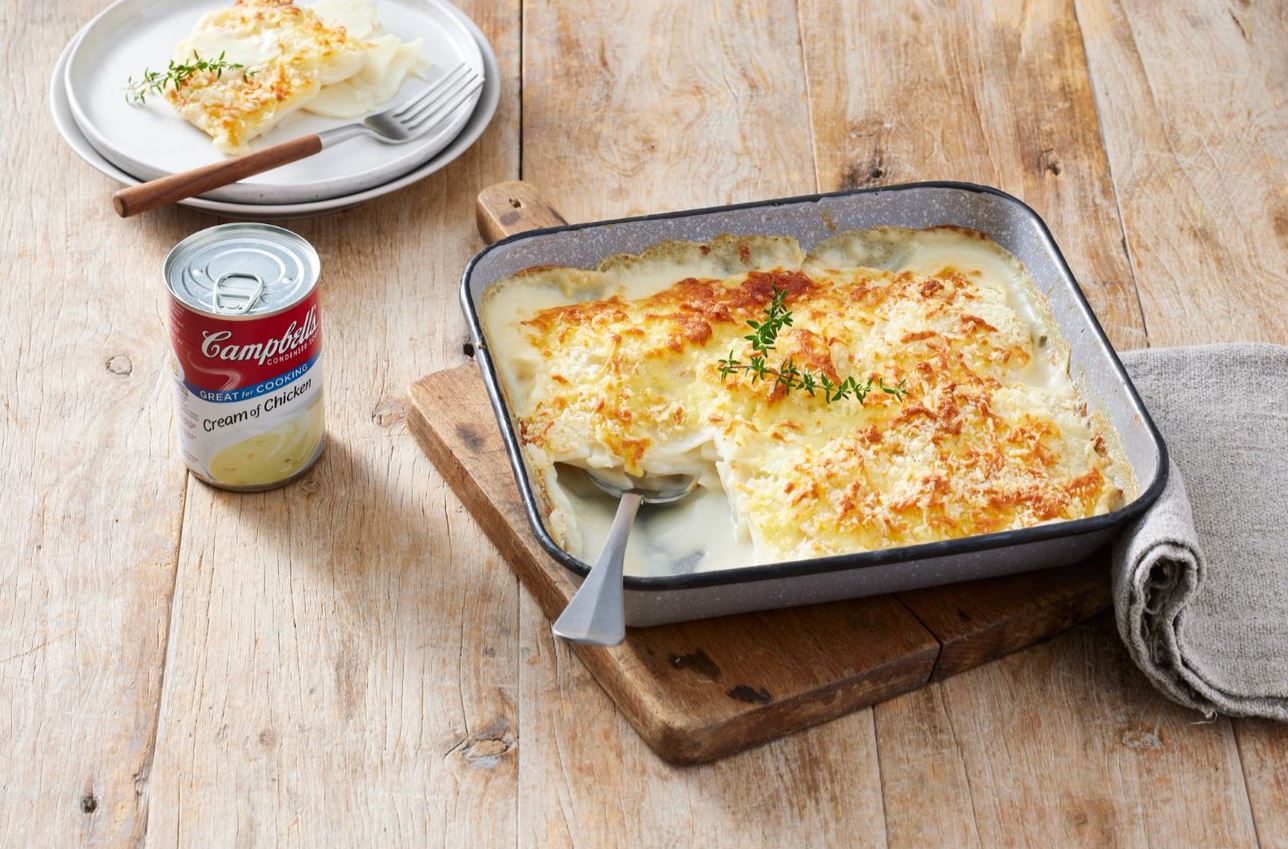 Ingredients
800 potatoes, peeled, thinly sliced
295g can Campbell's Cream of Chicken Condensed soup
1 cup milk
½ cup fresh or ¼ cup dried panko crumbs
3/4 cup grated tasty cheese
---
Method
Step 1

Preheat oven to 200ᵒC. Lightly grease a 1.5 litre, 20 x 20 cm ovenproof, micro-wave safe dish

Step 2

Evenly layer potatoes in prepared dish. Cover with plastic wrap and microwave for 10 minutes or until potatoes are just tender.

Step 3

Combine soup, milk and salt and pepper. Pour evenly over potatoes, gently shaking the dish to allow the mixture to run through the potato layers.

Step 4

Combine breadcrumbs and cheese and sprinkle over potato mixture. Bake for 20 minutes until golden and potatoes are cooked through.
Rate this recipe
Last Rated: 29 - 11 - 2023
---
Share This Recipe: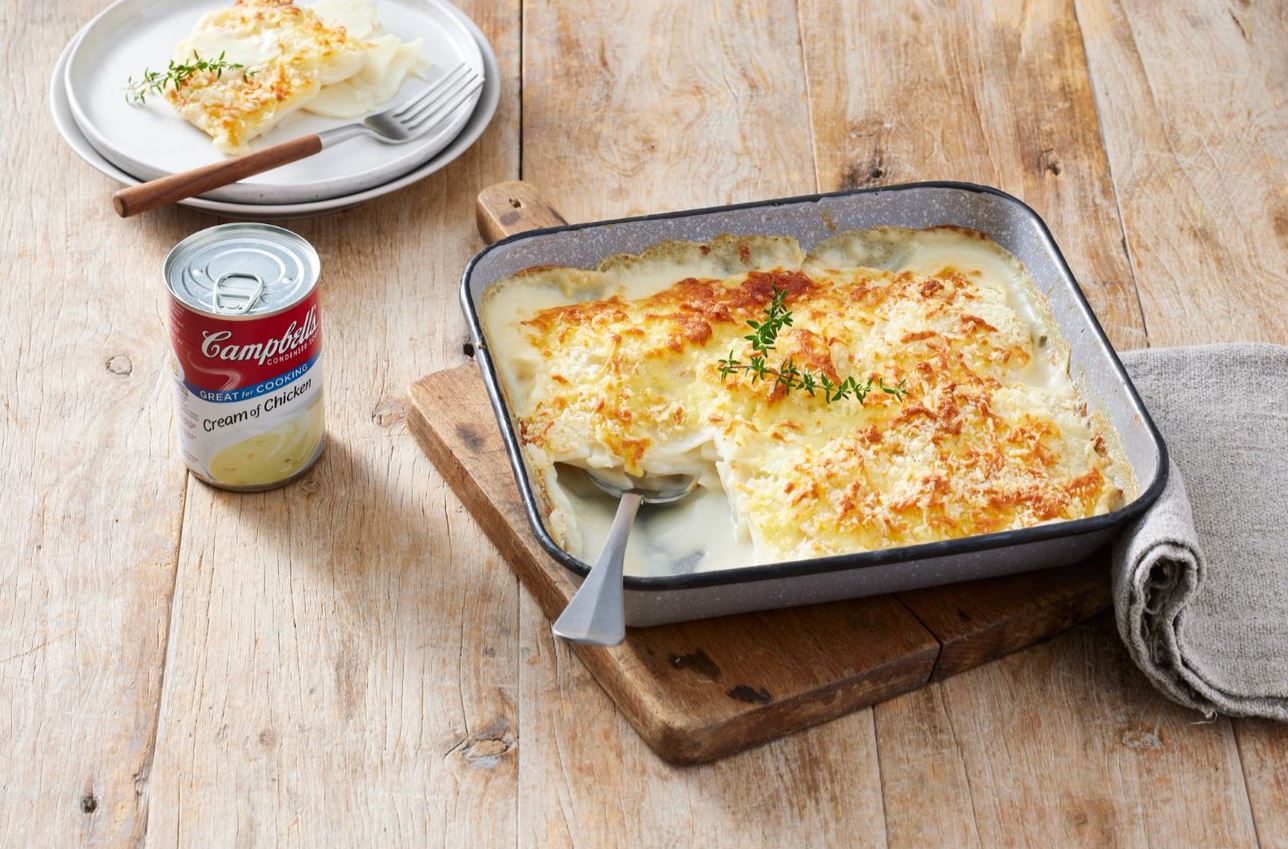 ---