Sausage Meatball Goulash
Made With Condensed Tomato Soup
This dish is a dream. Quick, easy and absolutely delicious. Serve with braised rice, pasta or even mashed potatoes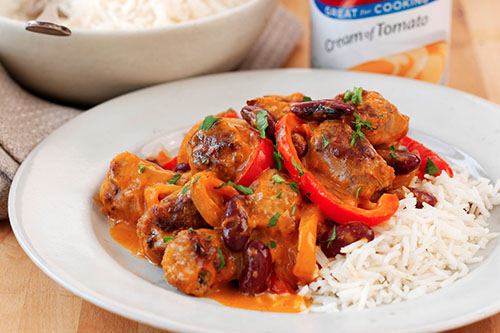 Ingredients
450g (8) sausages
2 large onions, sliced
2 red peppers, sliced
1 tin kidney beans, drained
1 295g can Campbell's Condensed Cream of Tomato Soup
Pinch or two of paprika
Vegetable oil
1-2 knobs of butter
Salt and pepper
To Serve: Rice, cooked according to the packet instructions
---
Method
Step 1

Cut and peel the skins off the sausages. Divide each sausage into 4 and roll each piece into a ball

Step 2

Warm a trickle of oil and a knob of butter in a large frying pan

Step 3

Once sizzling, season the sausage meatballs with salt pepper and a pinch or two of paprika. Pan fry for approximately 10 minutes over a medium heat until a deep golden brown on all sides and firm to the touch

Step 4

Add the onions and red peppers, cooking for a few minutes until softened and golden brown. Season with salt and pepper

Step 5

Add the Campbell's Condensed Cream of Tomato Soup and kidney beans, simmering gently for a few minutes until all the flavours have combined.
Rate this recipe
Last Rated: 22 - 11 - 2023
---
Share This Recipe: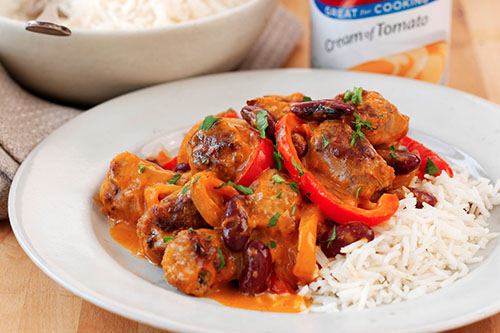 ---
Chef's Corner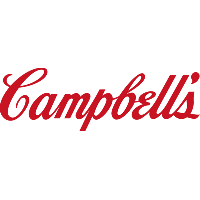 Campbell's Original
The World's Most Iconic Soup Brand
www.campbellsoup.co.uk