Savoury Chicken Pancakes
Made With Condensed Chicken Soup
Pancakes don't have to be sweet! Have a go at this creamy, savoury chicken pancake recipe. Delicious!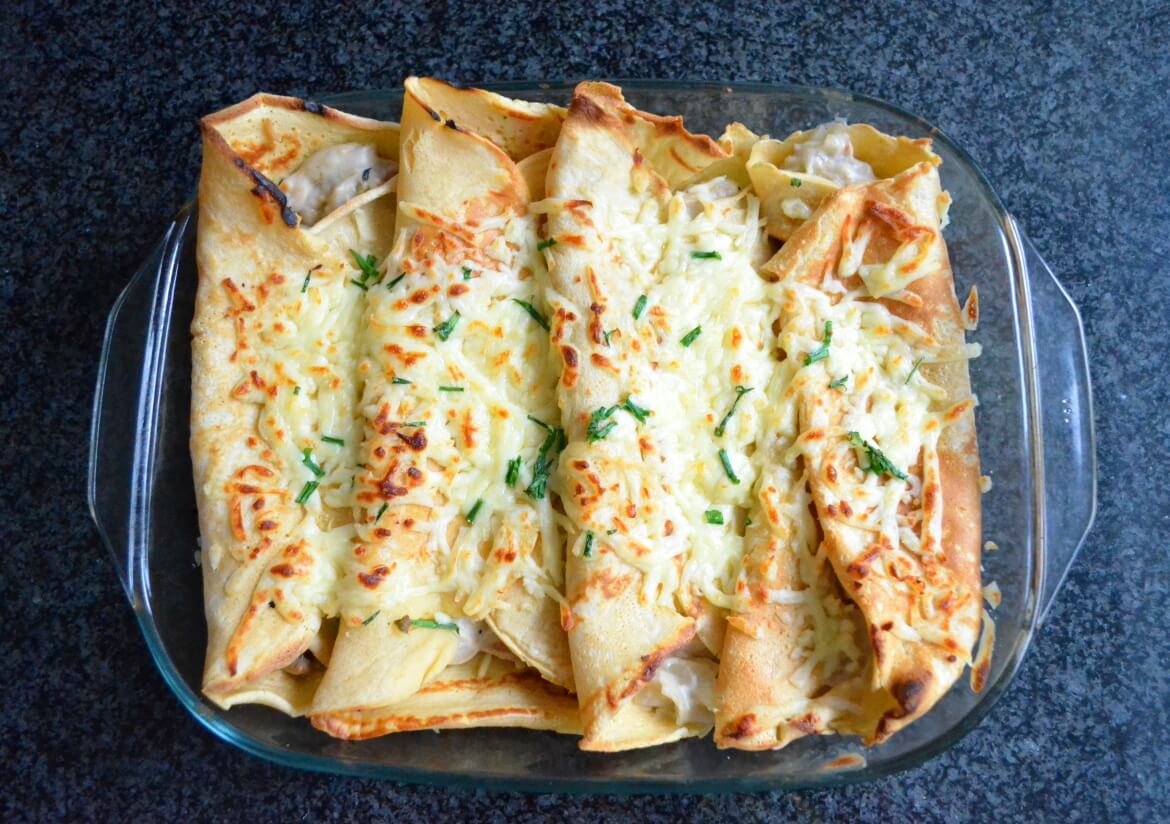 Ingredients
2 x eggs
300ml milk
100g plain flour
Pinch of salt
1 can Campbell's Condensed Cream of Chicken Soup
2-3 chicken breasts
150g button mushrooms
100g Parmesan cheese
1 whole onion
Sprinkle of chives
---
Method
Step 1

For the filling, cut the chicken into small pieces and heat on the hob in a frying pan until cooked through. Next, chop the mushrooms and the onion and heat on the hob with the chicken until cooked. Add the Campbell's Cream of Chicken soup and combine together until bubbling. Leave the mixture on a very low heat.

Step 2

Whisk together the eggs, flour, milk and pinch of salt until you have a smooth pancake batter. Add some oil to a frying pan and pour a quarter of the mix into the pan. Swirl around the pan to form a perfect circle and cook gently on both sides for about 1-2 minutes or so, checking underneath to prevent burning. Once cooked, set aside and repeat three more times.

Step 3

Spoon the filling evenly into the four pancakes, folding them lightly. Place them lined up together into a medium sized oven dish and sprinkle generously with the parmesan cheese. Chop up and sprinkle with a few chives.

Step 4

Place the oven dish under the grill until the cheese has melted. Serve with potato wedges or a side salad.
Rate this recipe
Last Rated: 20 - 11 - 2023
---
Share This Recipe: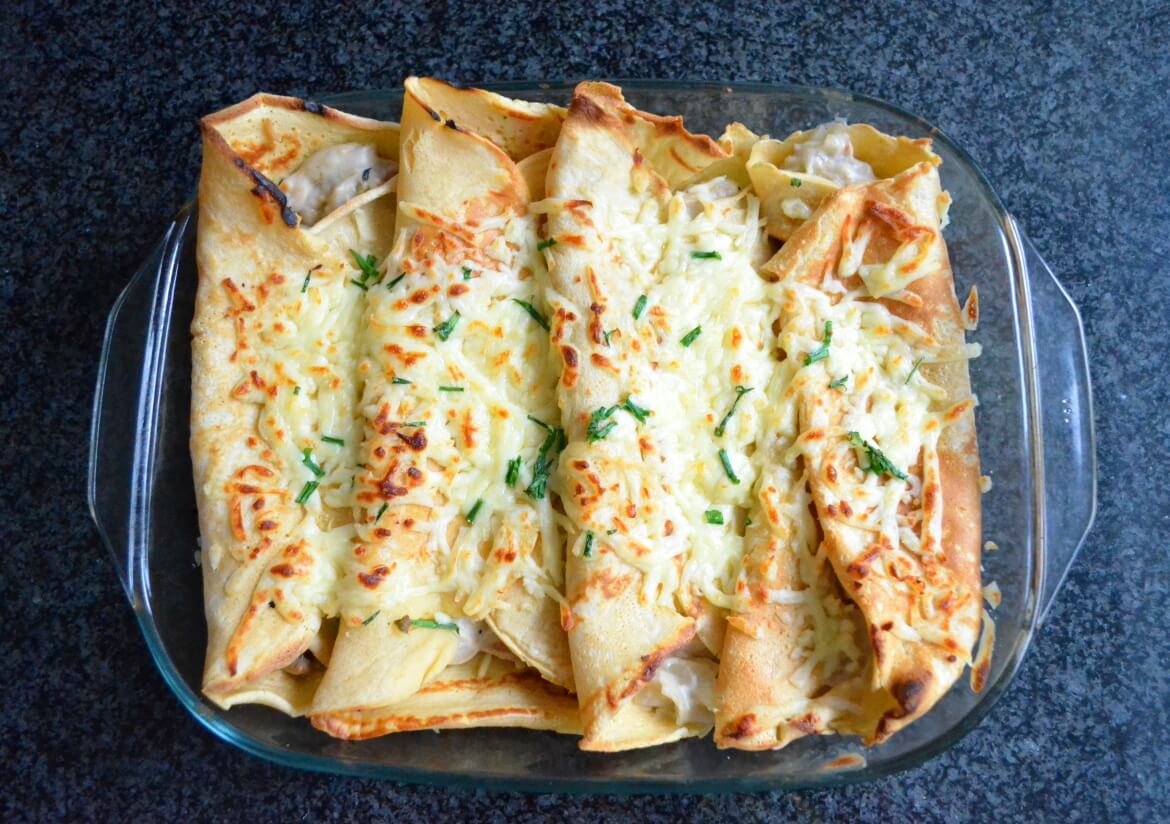 ---