Mushroom & Ricotta Cannelloni
Made With Condensed Mushroom Soup
This comforting Italian classic is an absolute crowd pleaser, and comes together more easily than you might think with no pre cooking required - simply assemble and bake!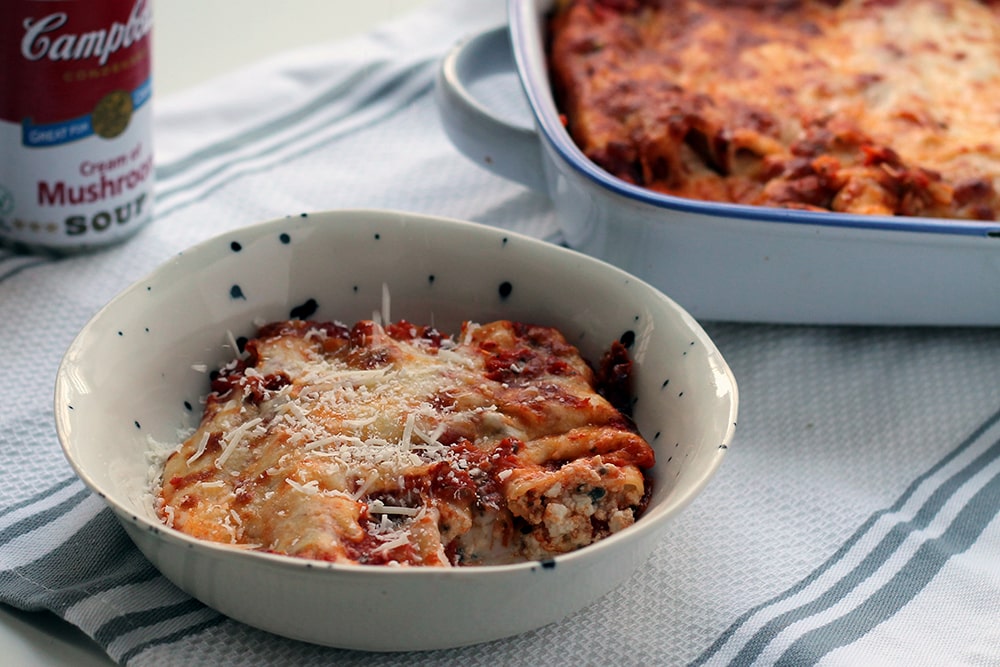 Ingredients
250g box of cannelloni tubes
2 tins of Campbell's Cream of Mushroom soup
500g of ricotta
100g of grated parmesan cheese
1 egg
2 jars of tomato and basil pasta sauce
250g of grated mozzarella
---
Method
Step 1

Preheat the oven to 180C.

Step 2

Prepare the cannelloni filling. Mix the ricotta, egg, parmesan and one and a half tins of the mushroom soup in a large bowl. (Set aside the half full tin - you will be using this later.) Add salt and pepper to taste.

Step 3

This recipe makes enough to fill two casserole dishes (one large and one small, or two medium). Prepare the dishes by brushing a light layer of olive oil on the bottom and sides.

Step 4

Cover the bottom of the pans with a thick layer of tomato sauce (use about two thirds of one jar in total).

Step 5

Now fill the cannelloni tubes. Scoop a few big spoonfuls of the filling mix into a freezer bag and cut a small slit in one corner of the bag (making sure the hole in the bag is a bit smaller than the width of the cannelloni tubes). Squeeze filling into the cannelloni tubes one at a time. Make sure to squeeze from the top of the bag, and don't overfill the bag (just put a few spoonfuls in at a time, and refill as necessary). Line up the cannelloni tubes in the pans.

Step 6

Add a few tablespoons of water to the remaining half tin of cream of mushroom soup and whisk with a fork, just to loosen it up a little. Drizzle over the cannelloni, then cover with all of the remaining tomato sauce. Ensure that each cannelloni tube is covered with liquid.

Step 7

Cover the pans with aluminium foil and bake for 30 minutes.

Step 8

Remove from the oven, take off the foil and sprinkle the mozzarella on top. Put back in the oven uncovered for 15 to 20 minutes more until the mozzarella is melted and bubbling. Use the grill to crisp it up a little more if you like.

Step 9

(If you don't need the full amount today, you can bake one pan now and save the other pan in the fridge to bake on another day.)
Rate this recipe
Last Rated: 24 - 09 - 2023
---
Share This Recipe: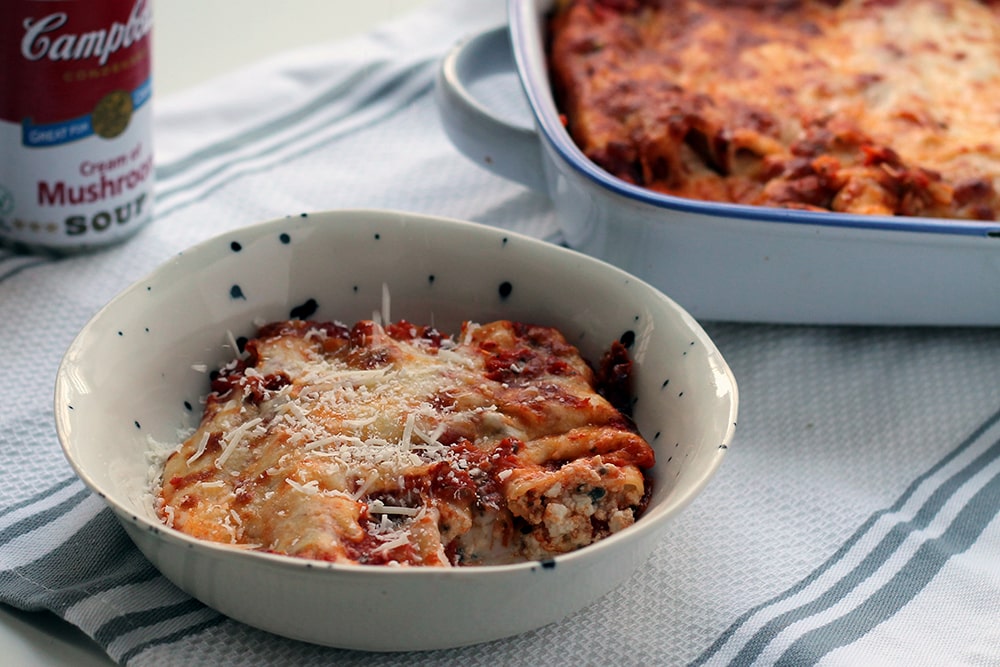 ---
Chef's Corner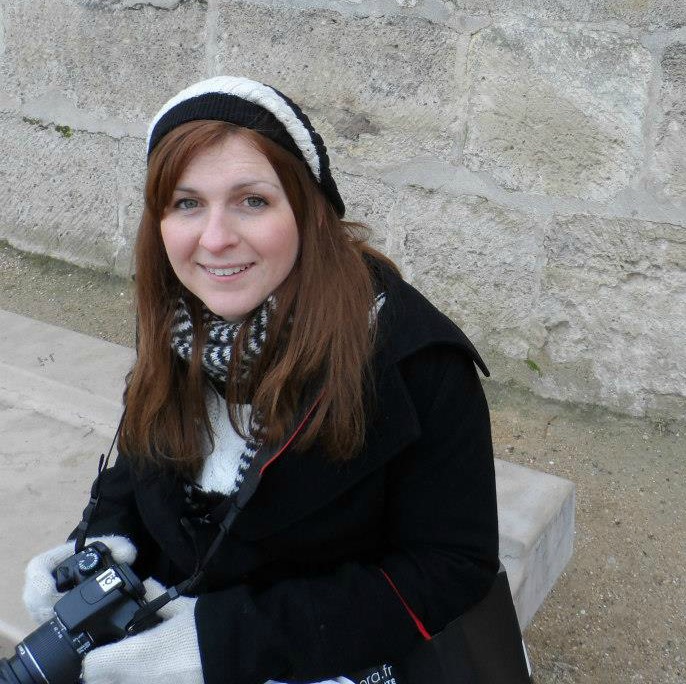 Christine Melanson
Christine is a London based vegetarian food blogger at Ciao Veggie. A lover of all things comfort food, her favourite ingredients to cook with are cheese and avocado and her favourite Campbell's Soup is Cream of Tomato. Originally from the US, she now lives in South London with her husband and baby daughter.
www.ciaoveggie.com