Junebuggy71's Parmesan Chicken
Made With Condensed Tomato Soup
This Italian-inspired dish is a weekly must-cook! It's Chicken-y, cheese-y, tomato-y, and garlic-y... what's not to love! Have it with a short pasta or better still... rice and peas.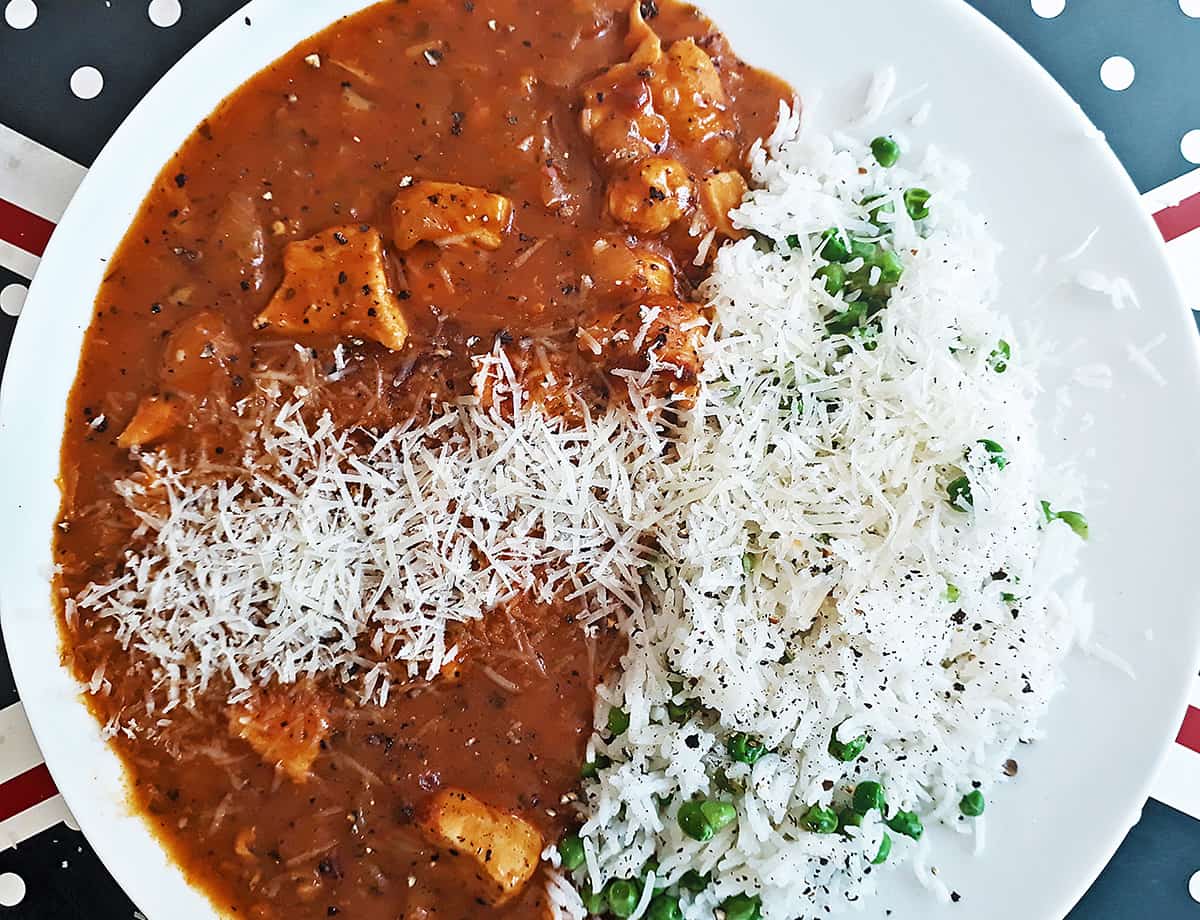 Ingredients
1 can of Campbell's Condensed Cream of Tomato Soup. The same can full of water
A glug of good extra virgin olive oil
500g diced chicken (I use breast but thighs would work also).
1 large onion chopped
A pinch of dried chilli flakes
3 to 4 large garlic cloves, crushed
2 tablespoons of honey
A good palm full of dried oregano (or to taste)
Basmati rice (yes rice!) .... but you can 'Italian' it up if you like and use orzo pasta
A good handful of petit pois
Lots of black pepper
Lots of parmesan
---
Method
Step 1

Add your chopped onions to a hot pan with oil. Fry for a minute or so stirring continuously and season with a bit of salt, black pepper and a pinch of dried chilli flakes. No need to colour your onions.

Step 2

Add diced chicken and oregano and fry, stirring continuously for a couple of minutes. No need to colour the chicken.

Step 3

Add honey first, then the garlic and stir for another minute.

Step 4

Pour in the Campbell's Cream of Tomato Soup and the same can full of water and stir until mixed together. Bring to the boil and turn down to a medium heat for 10 minutes stirring every 5 minutes. Don't cover with a lid as you want it to reduce to a thick sauce.

Step 5

At the same time cook your rice and peas how you like and turn down the sauce again to a simmer. For the last five minutes keep an eye on the sauce so it doesn't burn and stir every now and then. Take off the heat if it's thick. It'll keep hot for ten minutes or so off the heat.

Step 6

When the rice and peas are cooked (about ten minutes), the sauce should have reduced by half and be quite thick.

Step 7

Dish up your rice and peas mixed together and add the sauce. More black pepper to taste and lots of parmesan.
Rate this recipe
Last Rated: 25 - 06 - 2023
---
Share This Recipe: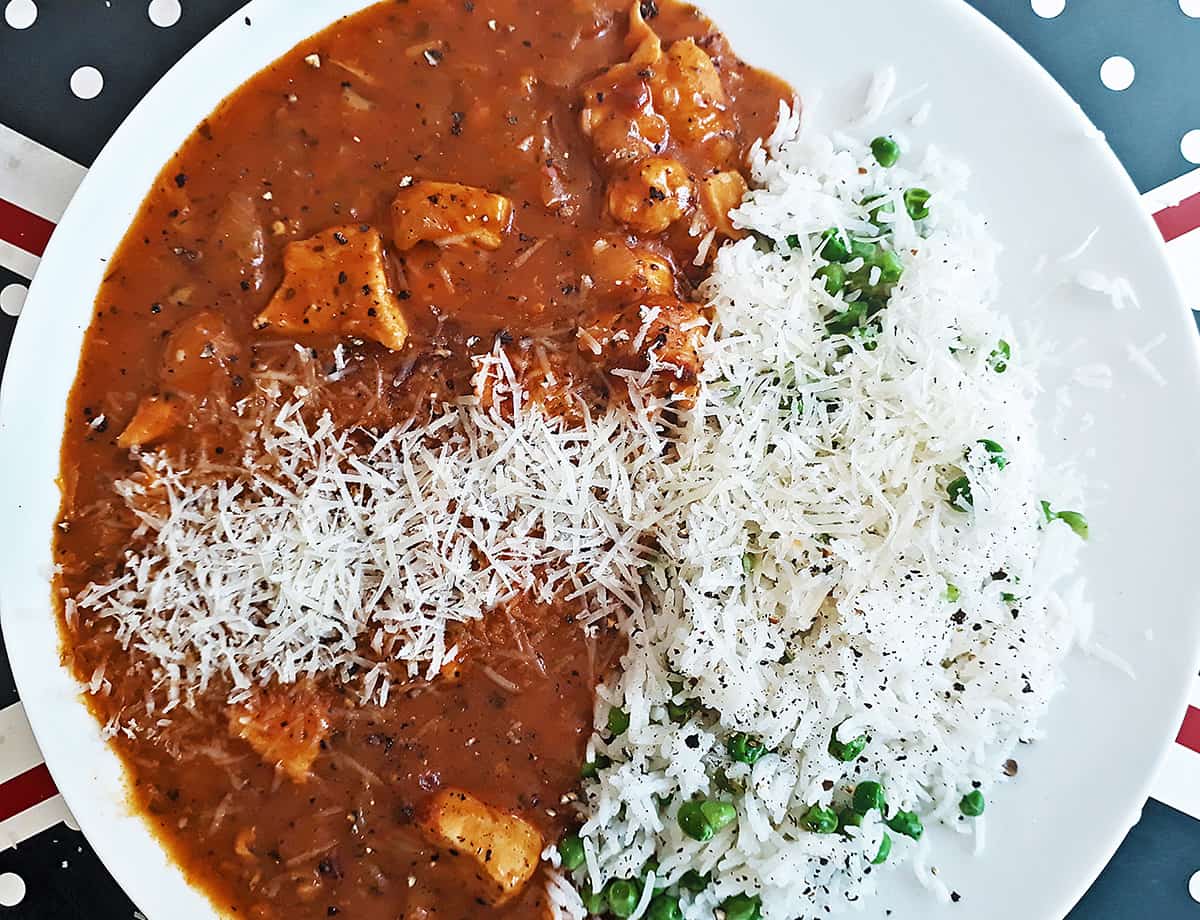 ---