Christmas Leftovers Pie
Made With Condensed Chicken Soup
A tasty way to use up all the trimmings from Christmas lunch! It also works well if you freeze the pie filling, adding in a can of Campbell's soup and freshly mashed potatoes when you're ready to cook.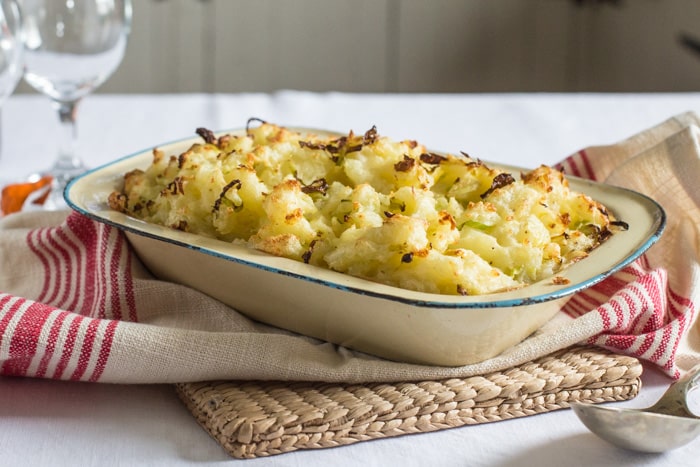 Ingredients
Any and all of your leftovers: turkey, pigs in blankets, vegetables, roast potatoes, stuffing, gravy etc.
1 can Campbell's Condensed Cream of Chicken Soup
4-6 large potatoes, peeled and chopped
Butter
Salt & pepper
Milk
100g Brussels sprouts, cleaned and shredded
---
Method
Step 1

Bring the potatoes to the boil and cook thoroughly. For the last few minutes of their cooking time, pop the shredded Brussels sprouts in a steamer basket over the cooking potatoes until just cooked.

Step 2

Meanwhile, chop all of your Christmas dinner leftovers into bite sized pieces. Mix them together with the Campbell's Condensed Cream of Chicken Soup and pop into a baking dish that is big enough for them to roughly fill to the half way point. If you have more or less leftovers, then adjust the baking dish size, and amount of mashed potato accordingly.

Step 3

Once the potatoes are cooked through, drain, add a good knob of butter, salt and pepper and a splash of milk and mash until smooth and creamy. Stir through the shredded Brussels sprouts.

Step 4

Top the pie filling with the mash and bake for 30 minutes or until the filling is piping hot and the potato topping is golden brown.
Rate this recipe
Last Rated: 31 - 10 - 2023
---
Share This Recipe: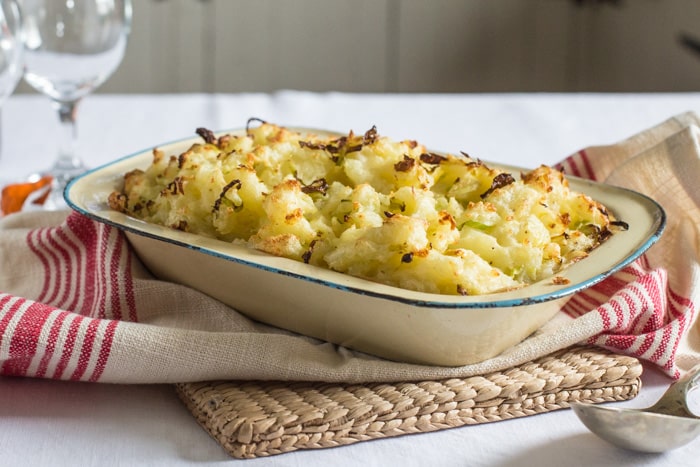 ---
Chef's Corner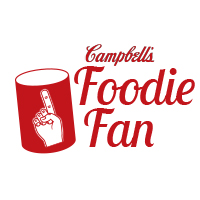 Jane Sarchet
Jane is an award winning food blogger, writer and photographer from Cornwall who is passionate about top quality food!
hedgecombers.com