Tomato Macaroni Cheese
Made With Condensed Tomato Soup
A quick, tasty dish you can adapt to how much cheese you have in the fridge, especially good when you're a student!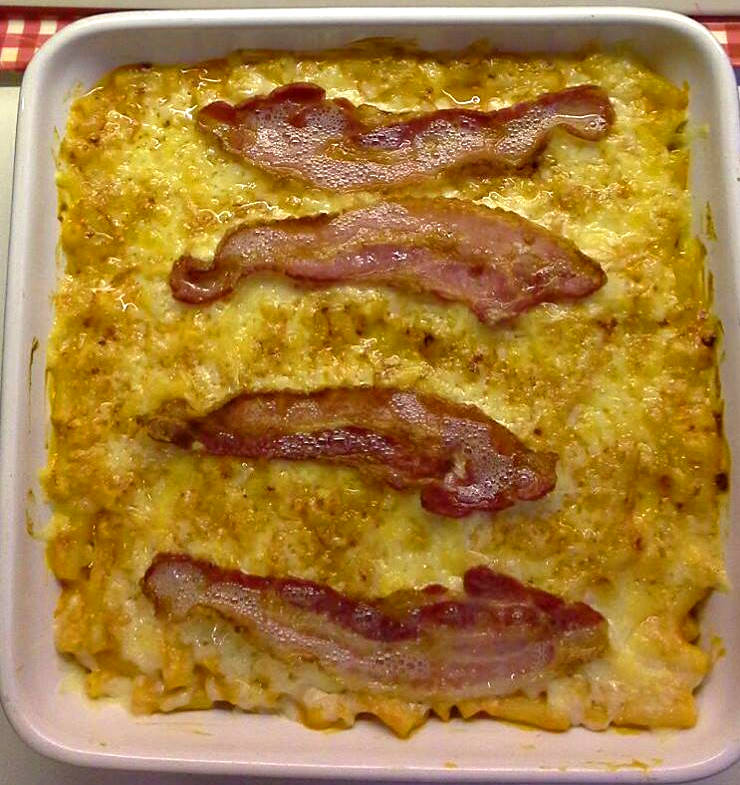 Ingredients
350g quick cook macaroni
150g cheese, grated for sauce
20g cheese, grated for topping
1 tin Campbell's Condensed Cream of Tomato Soup
1 teaspoon dry mustard powder
2-3 splashes Worcestershire sauce
Splash of oil, pinch of salt for macaroni
---
Method
Step 1

Preheat your grill.

Step 2

Boil a kettle and add hot water to macaroni in a large saucepan. Prepare your macaroni as per packet instructions, adding a drop of vegetable oil and pinch of salt to the water.

Step 3

If having bacon as a topping, grill one side of your bacon whilst macaroni cooking.

Step 4

When cooked drain in colander and return to the pan.

Step 5

Pour the tomato soup into the pan. Pour a little water from the kettle and swirl around tin to get all the soup and add to pan. Stir thoroughly.

Step 6

Add the mustard and Worcestershire sauce. Stir thoroughly.

Step 7

Add your grated cheese and stir again.

Step 8

Pour the mixture into your dish and flatten out. Cover with grated cheese and any topping of your choice. If adding bacon, put ungrilled side face up.

Step 9

Grill on lower rack to help reheat macaroni without cheese burning. Grill until cheese bubbling

Step 10

It's great served on its own, or with salad, sweetcorn, garlic bread or crusty rolls; or with dried bacon bits sprinkled on top.
Rate this recipe
Last Rated: 22 - 11 - 2023
---
Share This Recipe: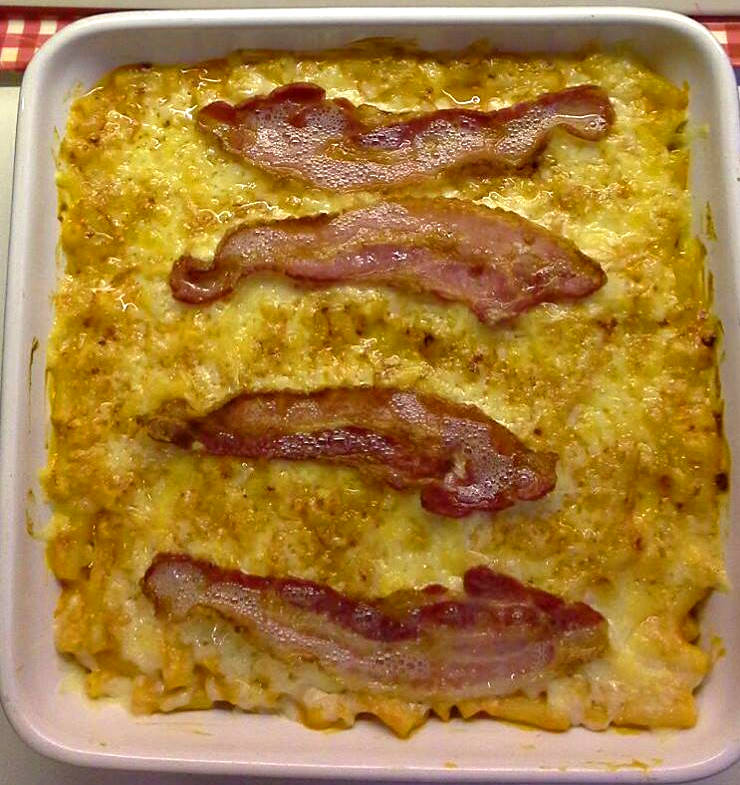 ---