Jane's Corned Beef Scone
Made With Condensed Tomato Soup
Using corned beef, Branston pickle and half a tin of Campbell's Cream of Tomato soup mix together and enclose in a scone dough then bake. This is best served with a sauce made from the rest of the tin of soup mixed with half the volume of milk and heated up. It's been a family favourite ever since we married in the 1970s, and to mark the fact I always serve it on one of the plates we had as a wedding present.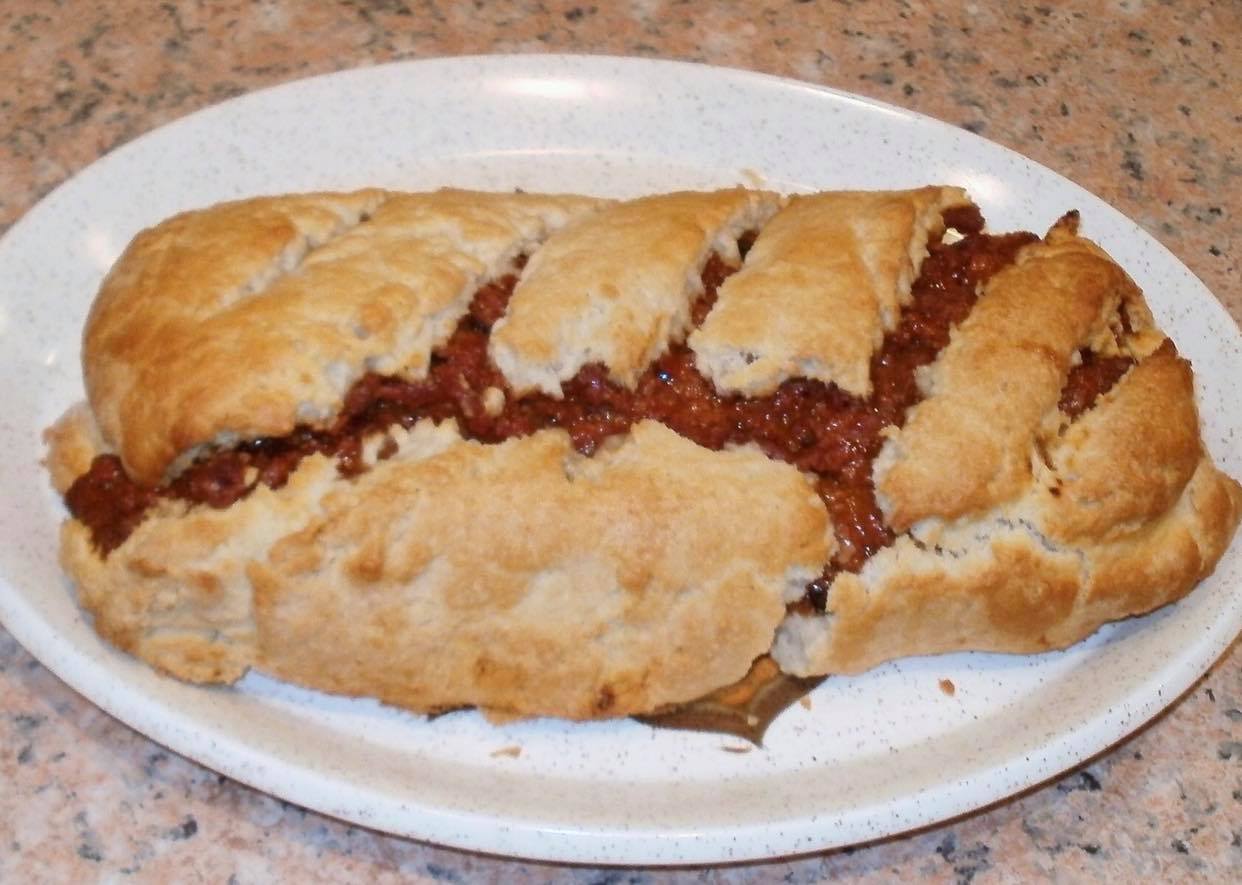 Ingredients
1 small tin of corned beef
1 tin of tomato Campbell's condensed soup
2 tablespoons Branston pickle
200 grams self-raising flour
50 grams hard vegetable fat, butter, or margarine
1 egg
A small quantity of milk
---
Method
Step 1

Set oven to 170degrees C.

Step 2

Cut the corned beef into small pieces, place it in a large bowl, along with the Branston pickle and 2 tablespoons of the soup. Mash the whole lot together.

Step 3

Rub the fat into the flour, stir in the egg and a small quantity of milk, then form the mixture into a soft dough.

Step 4

Tip the dough onto a greased baking sheet, and roll it out into a rough rectangle. Spread the corned beef / Branston mixture over the dough base, leaving a decent margin all around the edges.

Step 5

Bring the scone dough together to form a "sausage" shape, enclosing the meat / pickle mixture. Brush the surface with some milk, particularly around the edges, which will help to seal them. Score a few slashes in the top to allow some of the steam to escape.

Step 6

Bake in the oven at 170C for approx 30 minutes, until the dough has risen and taken on a nice golden colour.

Step 7

Shortly before the scone is due to be ready, make the sauce by heating the remaining soup with a little added milk.
Rate this recipe
Last Rated: 16 - 11 - 2023
---
Share This Recipe: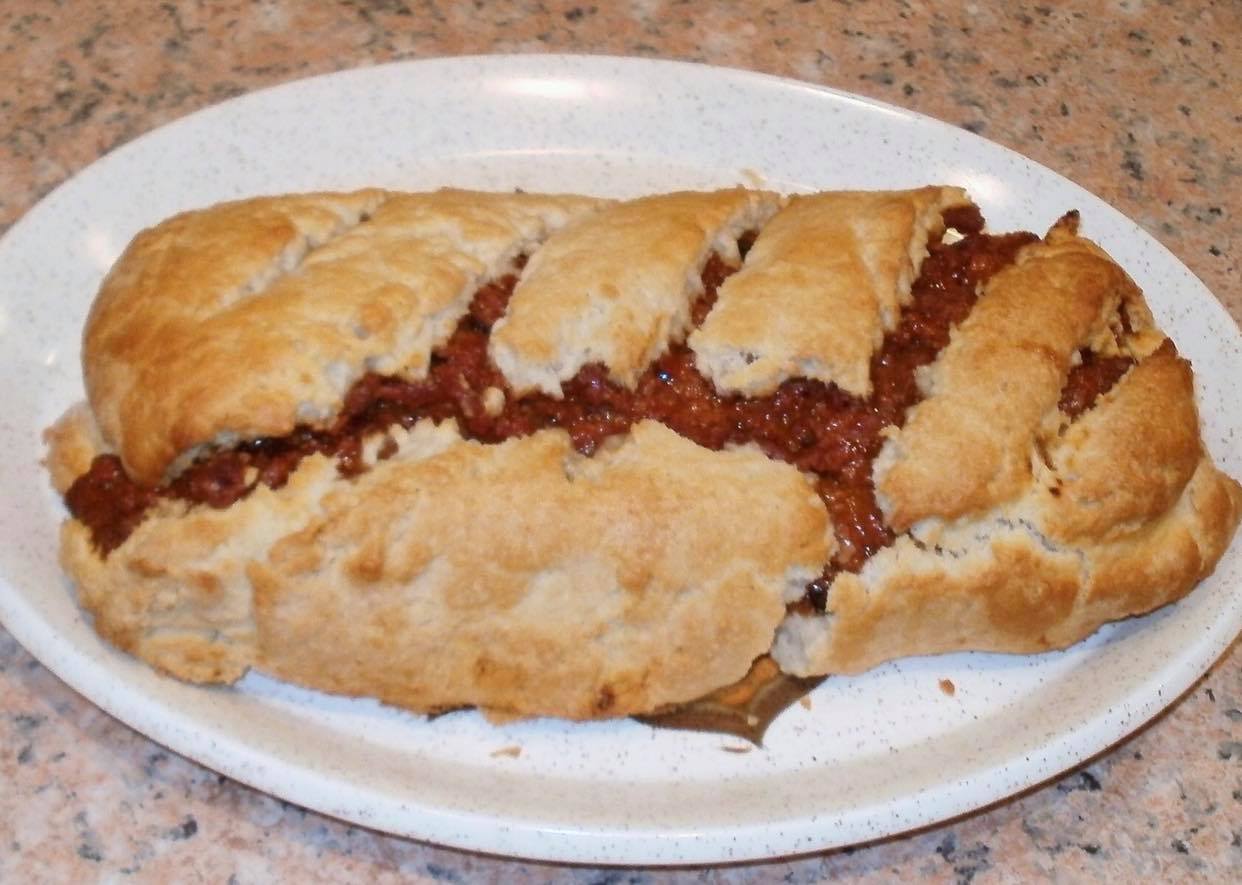 ---