The clocks have gone back, Halloween has passed and Bonfire Night is over… We're officially on the countdown to Christmas and, as the cold weather sets in, we're starting our binge on comfort food!
You can't beat comfort food meals on a cold, dark winter's night. Whether you come home to the smell of dinner cooking, or you need to quickly rustle up something warming, here at Campbell's we consider ourselves to be comfort food connoisseurs. Let's be honest, it doesn't get more comforting than a good ol' bowl of soup!
If you're looking for inspiration, check out our list of the top 10 comfort foods that you should be enjoying this winter…
Top Ten Comfort Foods
10. Crunchy Tuna Pasta Bake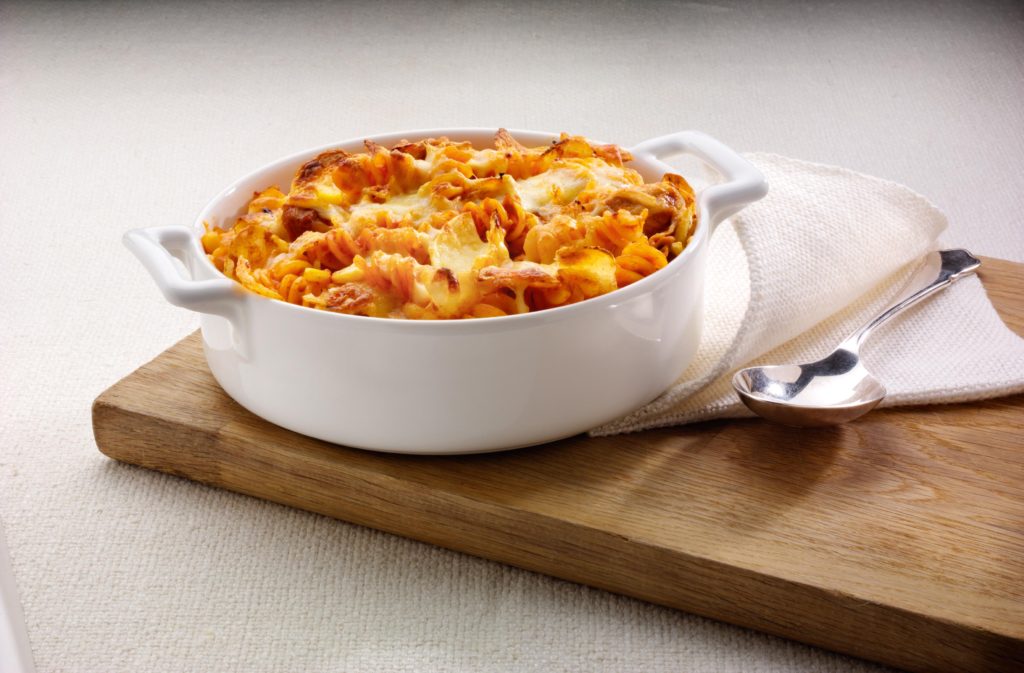 This recipe makes a comforting meal for all the family, and it's the perfect mid-week meal. The combination of Campbell's Condensed Cream of Tomato Soup and lots of melting cheese is delicious, plus the cans of tuna contribute towards a balanced diet. Why not take the dish straight out the oven, place it on the table and let everyone help themselves?
09. Beef Stroganoff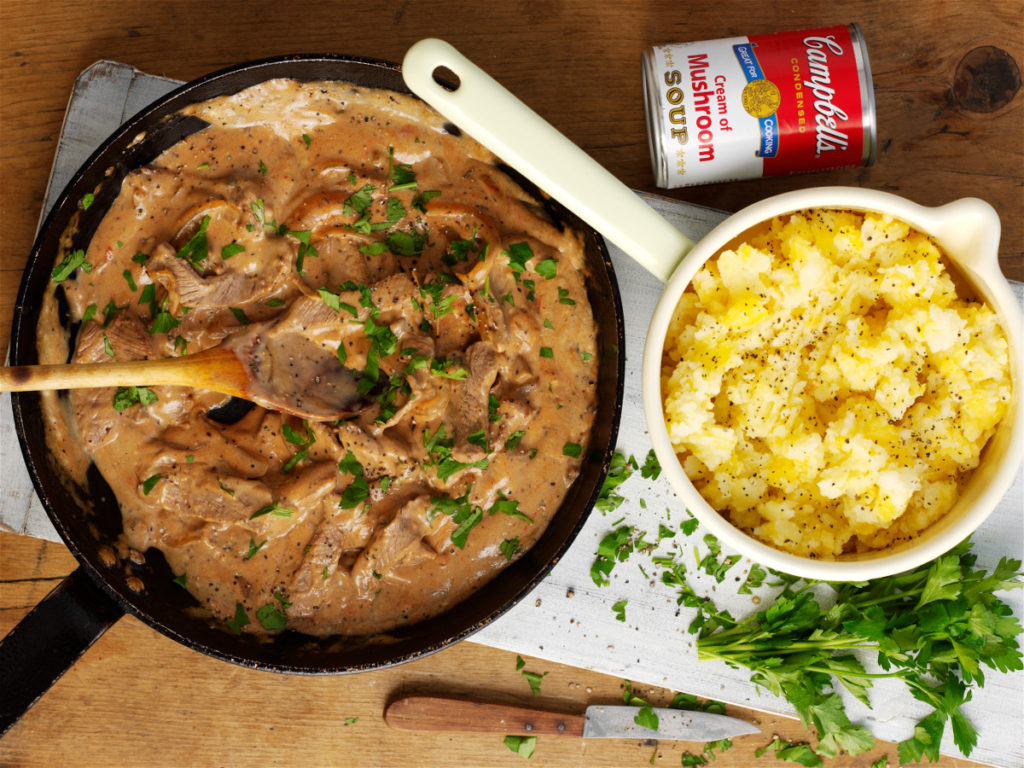 If you fancy something creamy and flavoursome for dinner then look no further than this recipe. Serve with either rice or pasta to make it one of the most comforting of meals to be enjoyed on a chilly winter evening.
08. Gary Rhodes' Sausage Meatball Goulash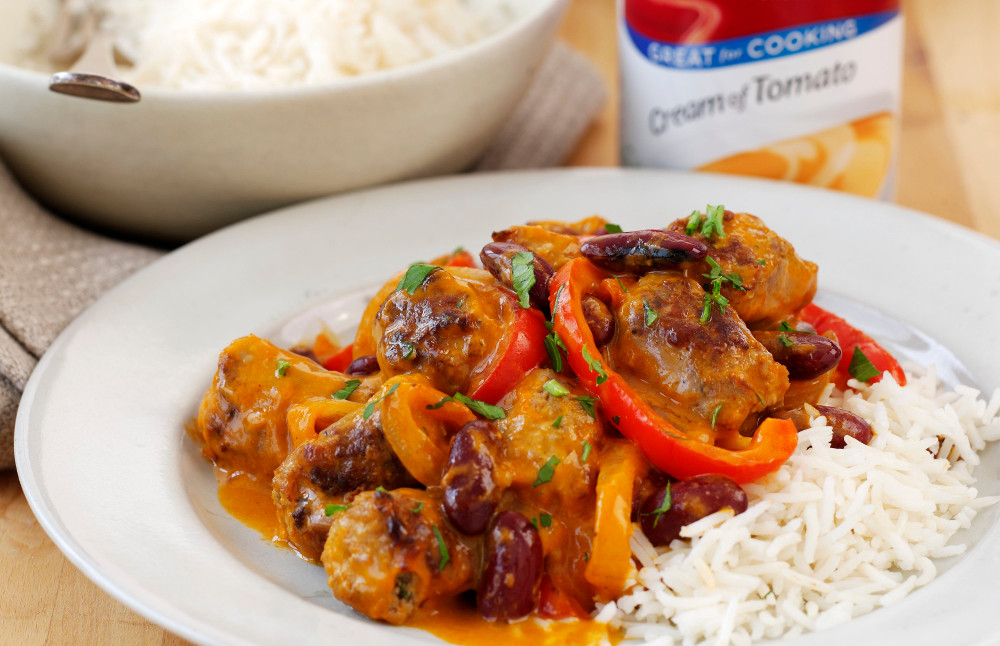 This recipe is warming and has a gentle heat to its flavours thanks to the incorporation of paprika. It's also padded out with a can of Campbell's Condensed Cream of Tomato Soup and some kidney beans, adding to the texture and making it a must for this winter!
07. Cheesy Chicken and Rice Casserole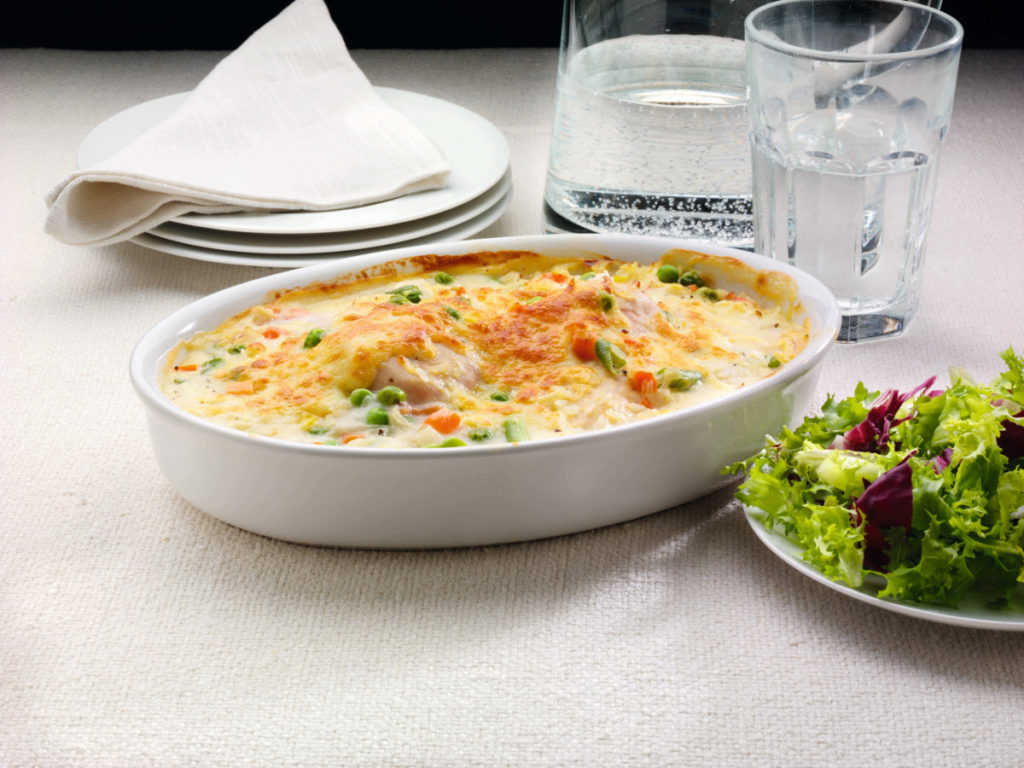 A casserole is the perfect match for winter months, when all you want is a steaming hot bowl of home cooked food. Have a go at this hearty chicken and rice casserole, perfect as a mid-week dinner or enjoyed on a relaxing Sunday evening at home.
06. Root Vegetable Mini Gratins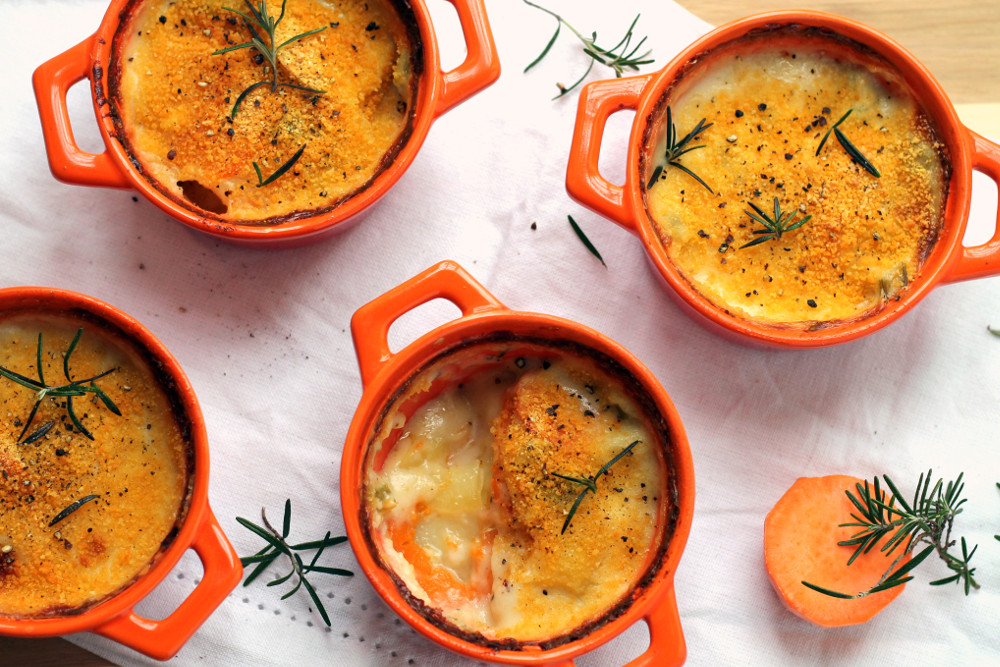 Don't be fooled by the size of these mini gratins, they definitely fall under the comfort food category! The best thing about these is you can use whatever vegetables and cheese you have in your kitchen, making them dead easy to rustle up.
05. Roasted Vegetable Pasta
If you're veggie, or just fancy something different, then this warming roasted vegetable pasta dish is ideal during the winter. With all these brightly coloured vegetables, this recipe helps to keep away any seasonal colds and germs that might be doing the rounds.
04. Gary Rhodes' Baked Potato and Tuna Peperonata with Melting Cheese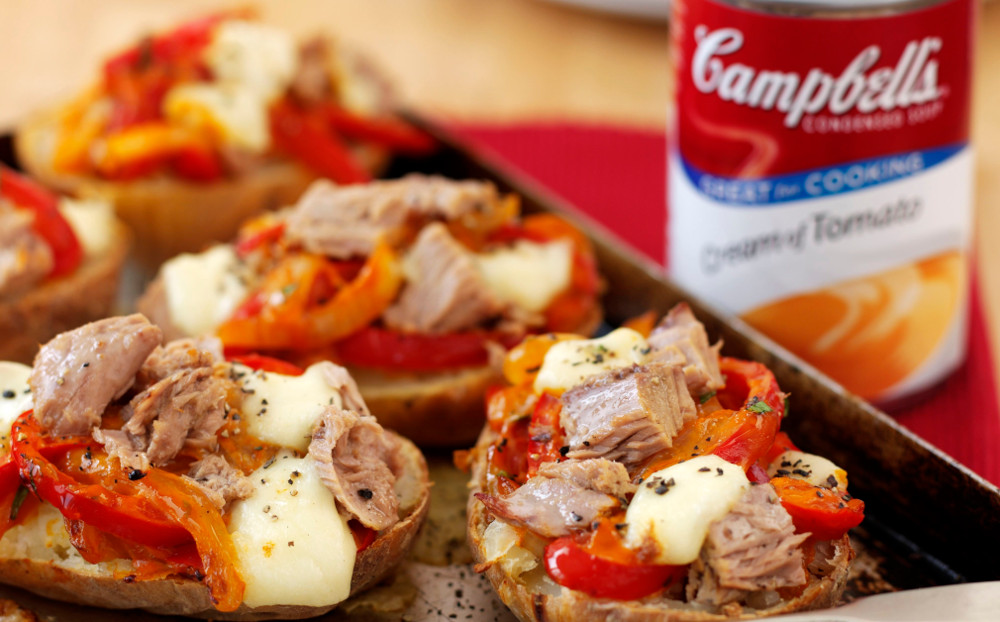 If you've got friends or family over on a winter's evening then these baked potatoes will go down a storm! They're easy to make and taste fantastic. If you want to cut them up small then they make an excellent bite size starter!
03. Mediterranean Rice Bake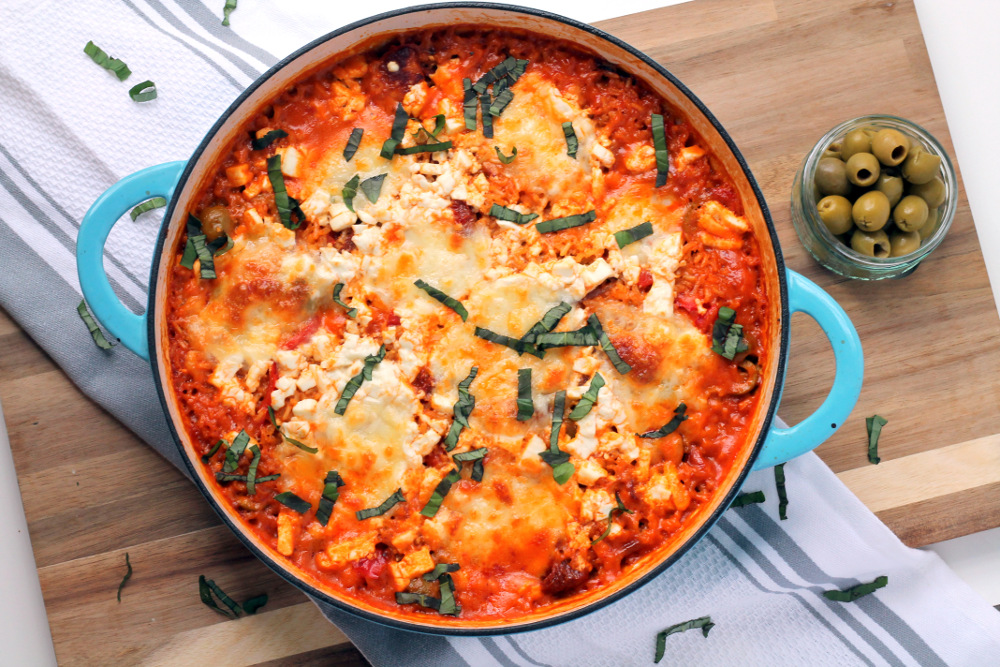 Although it may be packed full of summer flavours, this rice-based dish is filling, warming and comforting. Once you've prepared all the ingredients, all you need to do is chuck them in the dish and let it cook in the oven until it's ready to eat!
02. Muffin Tin Pot Pies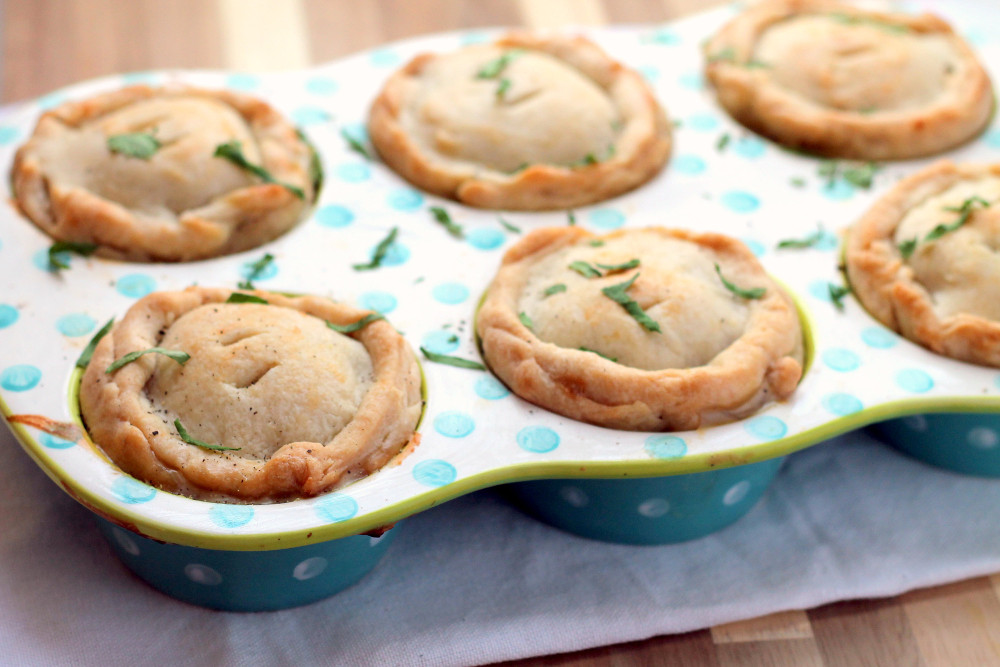 These little pies are simply adorable! Full of melt-in-your-mouth flavours, these are great to serve on your table if you're entertaining. Or, if you're going to an event and need to take something, they travel really well as you can keep them in the tin!
01. Tomato Macaroni Cheese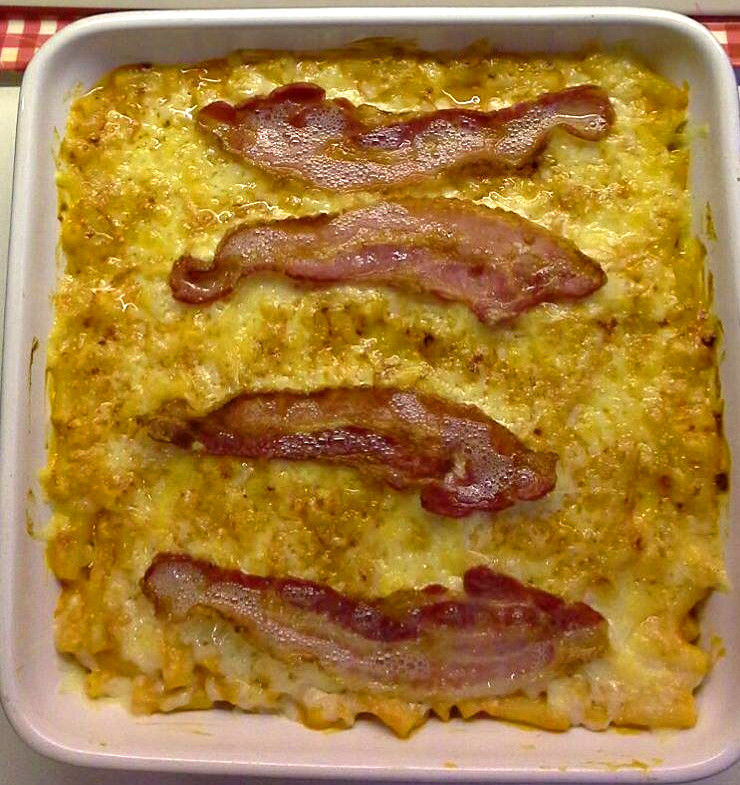 Does anything say comfort food like a mountain of macaroni cheese? We don't think so, and here at Campbell's we've got this great recipe that uses Condensed Cream of Tomato Soup and bacon! Now that's guaranteed to warm you up on a cold, grey day…
Our mouths are watering at the thought of these top ten comfort foods! Why not set yourself the goal of trying them all at least once before the spring? Let us know what you think of them!
For more inspiration, visit our recipe section and see what takes your fancy!