Do you think you're good with spicy food? Whilst your friends are sat there sweating quietly, are you simply shovelling down the spice without a second thought? Well if you fancy putting your spice levels to the test, you should check out the world's top 5 spiciest soups…
These 5 soups pack a hot and spicy punch! All across the world there are cuisines that pride themselves on their use of spices – Indian, Mexican, Thai – but the humble soup is often overlooked when people consider spicy foods. Often associated with comfort and gentle warmth, few people are ever really exposed to the true heat of a bowl of soup!
5. Shrimp Creole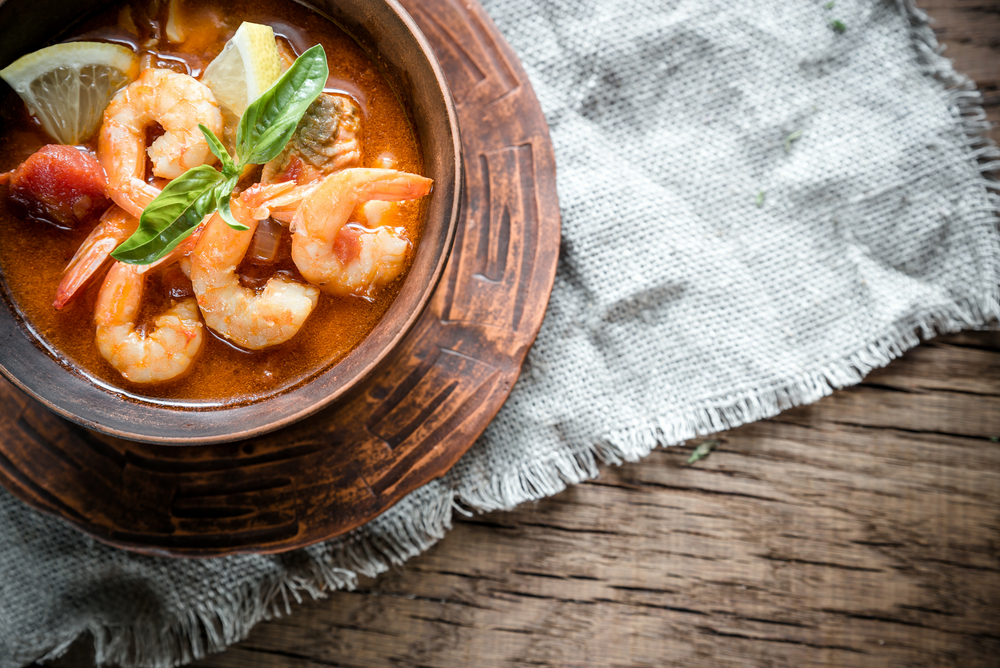 If you like fresh chilli then this soup is a definite must-try! With chicken and shrimp as its primary ingredients, and flavoured with chilli and cayenne peppers, this soup is soup-er popular in the U.S.
4. Frutta Di Mare All'acqua Pazza (Seafood in Crazy Water)
This soup is literally what it says on the tin! The seafood used (a mix of prawns, squid, garfish and red mullet) remains in large pieces and the spice comes from the broth-like "crazy water" made using chilli flakes.
3. Tom Saab Kra-Dook Aon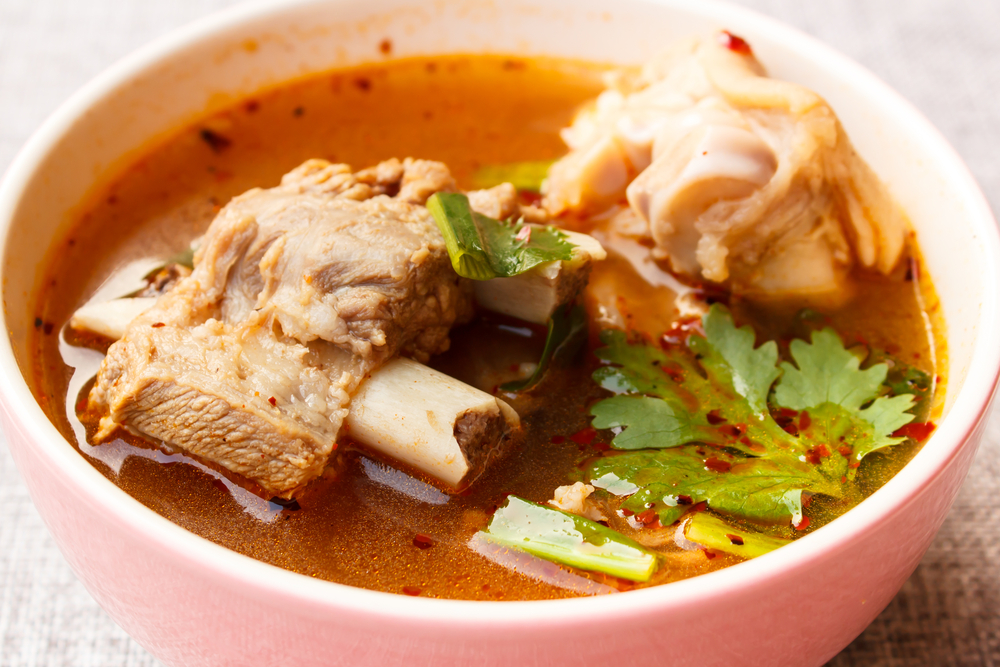 This soup is made using pork ribs and comes from the north-eastern region of Thailand. If you ever visit Thailand and eat in a local restaurant, they might ask you to select a spice level between 0 and 5, with 5 being "Thai hot". If you really love your spices, a level 4 is a good choice!
2. Chilate de Pollo (Braised Chicken in a Spicy Guajillo Broth)
This Mexican dish is full of traditional ingredients, such as epazote, and is somewhere between a soup and a stew. Much of the food in Mexico has some element of chilli involved, either fresh, dried, pickled or all of the above, and this dish is no exception to that rule!
1. Tom Yum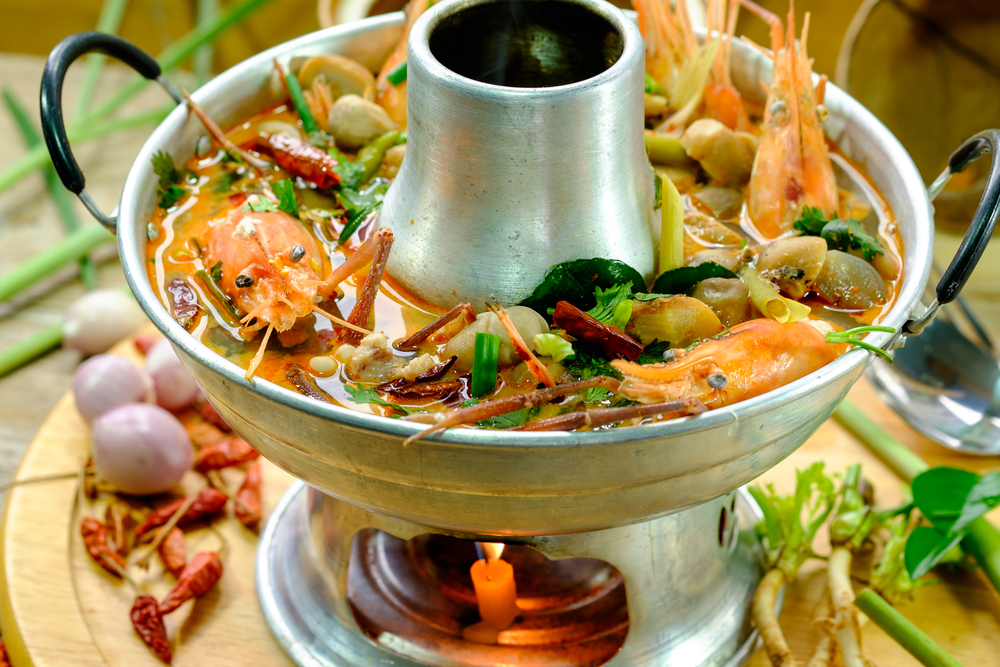 This is a bowl of pure heat. Originally from Thailand, this soup combines chicken and seafood in a watery soup that's full of aromatic taste thanks to its unique blend of herbs and, crucially, spices! What gives this soup its distinct kick is the combination of kaffir lime leaves, galangal and crushed chilli peppers that together create an intensely spicy, citrus-y flavour. This dish is fast becoming one of the spiciest in the world!
Do you think you're brave enough to have a go at tackling a bowl of these hot and spicy soups? If you do, we recommend having a glass of milk to hand, just in case! Don't worry though, if you aren't a fan of spice, you can always count on Campbell's condensed staples; cream of chicken, mushroom, celery and tomato!