Make the most of your evenings by prepping your meals all in one go! While away your Sunday afternoon getting your meals ready for the week, so when you come in from work and don't fancy cooking, you don't have to.
Meal prepping is an easy and convenient way to eat tasty and nutritious meals without spending hours in the kitchen after a hard day's work. If you live life to the maximum, a little prep will give you the time – and energy – you need.
How to Meal Prep
#1. Plan! Plan! And plan some more!
The secret to meal prep is in the name: Preparation. Before you even start chopping, first take stock of your equipment. What can you use simultaneously? When you're meal prepping, make use of all your tools. You can have your cooker hobs, oven, slow cooker on the go at the same time. So, when you're preparing your meals, have something you can slow cook, oven bake, cook on the hob and something that doesn't require cooking. That's 4 meals you can prepare at once!
To enable your meals to make it to the end of the week, plan your Thursday and Friday meals to be freezeable.
#2. Choose meals that use common ingredients
Since you're chopping onions, carrots or potatoes for Monday's meal, you might as well do a few more for Wednesday's meal too. Overlapping your ingredients also saves money, because you can buy in bulk. Any leftovers can, of course, be easily frozen for next week.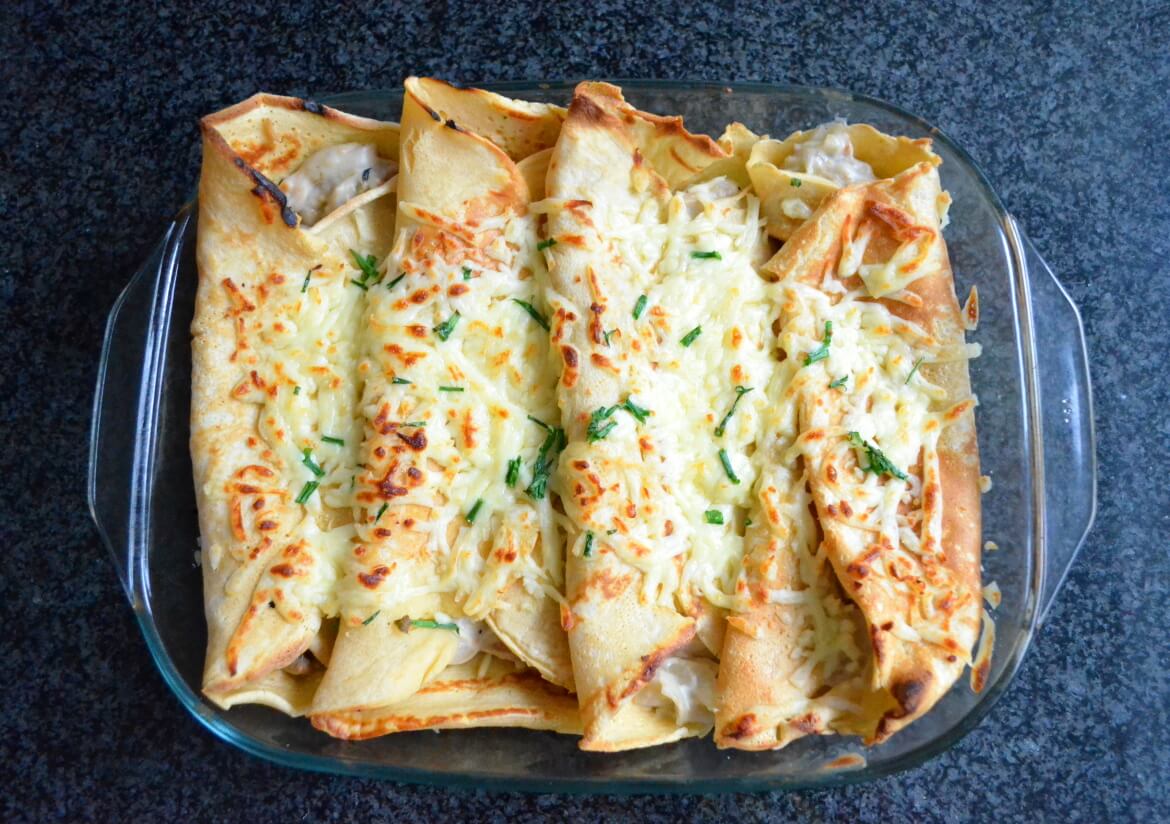 For example, if you're planning Savoury Chicken Pancakes for Monday and Creamy Shortcut Chicken & Veg Biryani for Friday, you can overlap on your Campbell's Condensed Cream of Chicken Soup.
Once you've chosen your ingredients and meals, chop and prep everything at once and portion it all out for each meal.
#3. Get cooking
Slow cooker recipes usually take longest to cook. Either way, start cooking your longest thing first. If you can fit more than one thing in the oven, take advantage of this by choosing recipes that need to be baked at the same temperature. When everything is underway, you can tackle the salads and other non-cook meals.
#4. Tupperware time
Now that everything's cooked, let it cool for a little while. Hot food put straight in the fridge warms up the food around it, which can lead to spoiling. When everything's cooked, store it neatly in the fridge with your trusty plastic storage boxes and chuck your end of week meals in the freezer.
And that's it! You're all prepped. Now about that washing up…
#5. Come in from work… and enjoy!
With all your meal prep done, you can enjoy your weekday evenings just that little bit more. Just take your meal out of the fridge and enjoy! It's so much healthier and more satisfying than a microwave meal. Just don't forget to take your meals out of the freezer the morning you want to eat them towards the end of the week.