Tis' the season to get cooking! Here at Campbell's, we know how much you love using our soup in your recipes, especially in the festive season. That's why we've rounded up our top 10 recipes for the Christmas countdown, easing in with some of our winter warmers and finishing off with our most festive favourites!  
1. Tomato Macaroni Cheese 
(15
th
 December)
This quick and tasty dish can be adapted to how much cheese you have in the fridge, which is especially good if you haven't been shopping and you need to throw something together with the last bits i! Enjoy this warming mac n cheese.  
Try it here.  
2. Root Veget
able 
Gratins
 (16
th
 of December)
These mini root vegetable gratins are a luxuriously creamy and flavourful root vegetable gratin, and totally fuss free – use whatever vegetables and cheese you have at hand. They're the perfect starter for any December dinner party you might be planning.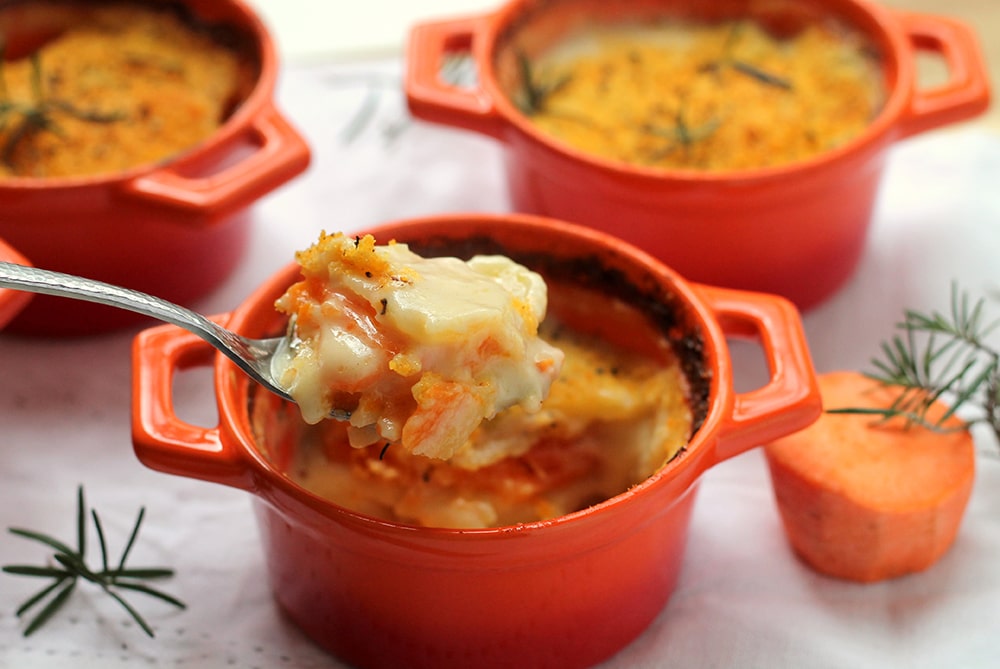 Try them here.  
3. Crunchy Tuna Pasta Bake
 (17
th
 of December)
Our take on this family classic is the ideal comfort food for cold British winter evenings or when you need a quick, filling meal. Its crunchy texture, alongside its flavoursome taste, will get your taste buds tingling in no time. It's the perfect warming winter meal.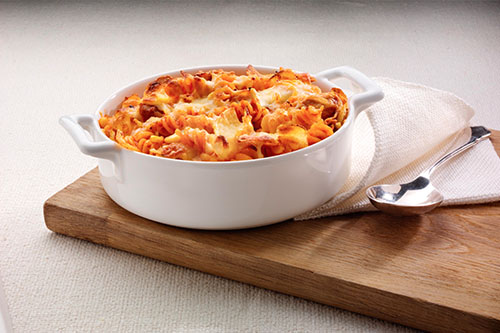 Try it here. 
4. Baked Potato
 (18
th
 of December)
These baked potatoes are the perfect party food or, alternatively, serve as a delicious dinner in the festive season. This recipe is a flavour-packed favourite of ours.  
Try it here.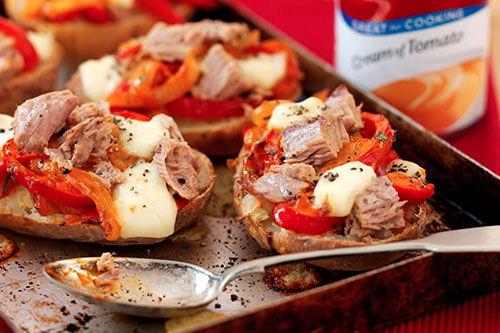 5. Risotto Baked Peppers
 (19
th
 of December) 
A quick supper solution or crowd–pleasing side dish, our Risotto Baked Peppers Recipe looks great and will not disappoint. It is easy to make for all the family. This creamy starter dish will be great for your Christmas canapes.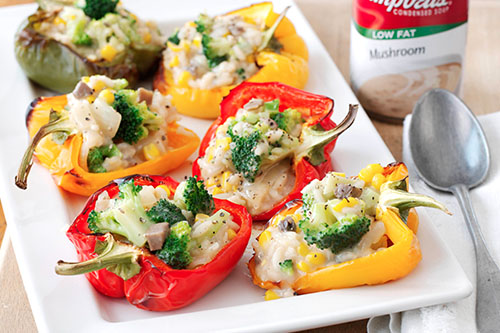 Try it here.  
6. Cheesy Chicken Rice Casserole
 (20
th
 of December)
The ultimate in hearty fare, this comforting chicken casserole makes a brilliantly simple, midweek supper solution as it gets closer to Christmas. Enjoy a warming and wholesome meal with all the family with only a short 5–step method to make it.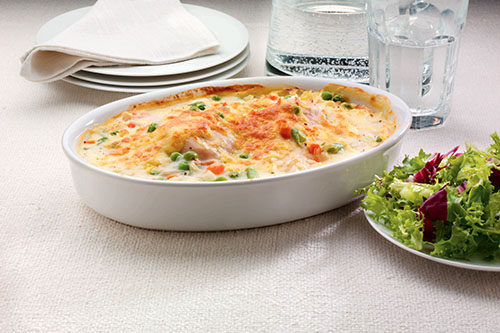 Try it here.  
7. Simple Festive Leftover Pie Recipe
 (21
st
 of December)
It's getting closer to Christmas! It's that time of year when Christmas food is bursting out of the fridge left, right and centre and the family are getting excited for that very special day. So, if you're looking for a new, simple leftover dish to throw together when time isn't on your side, this simple festive leftover pie is the delicious, hearty solution for the build up to Christmas. Just make sure you don't use up all of your ingredients in time for Christmas day!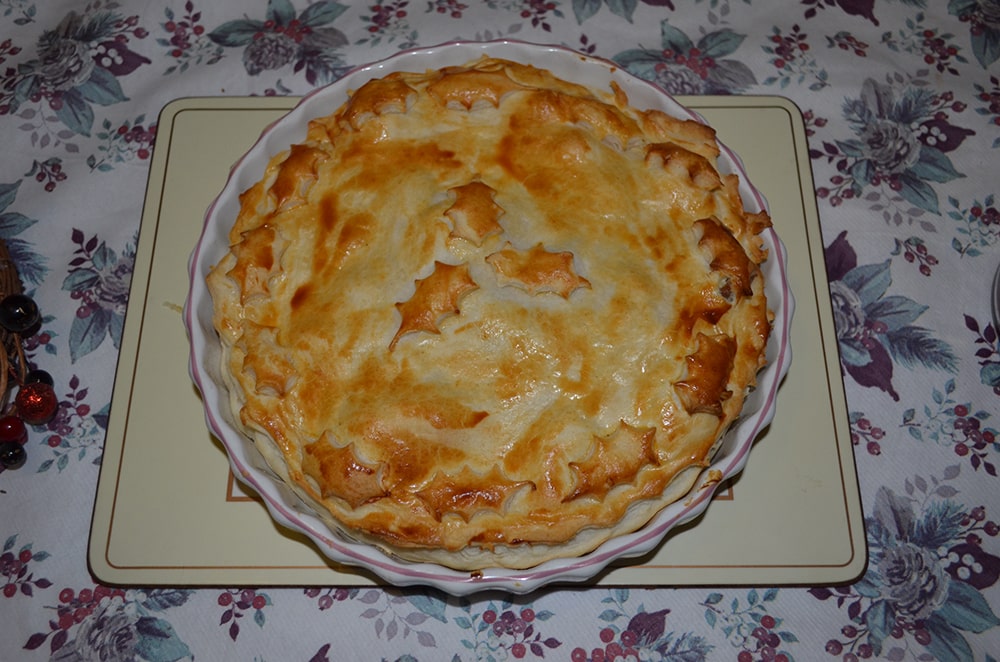 Try it here.  
8. Turkey & 
Cranberry 
Ravioli
(22
nd
 December)
Finding the time to make pasta from scratch is always time well spent, and this creamy ravioli recipe will have the whole family coming back for seconds and getting them in that Christmas spirit!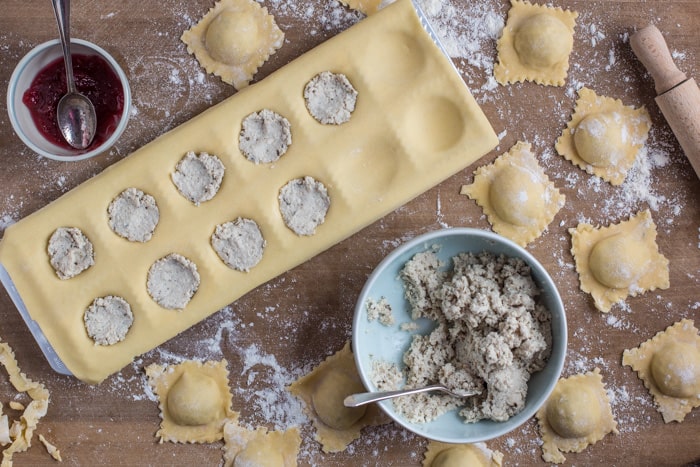 Try it here.  
9. Turkey, Sage Onion Pasta Bake
 (23
rd
 December)
All the best flavours of Christmas can be found in this creamy pasta bake, which can be made ahead of time and baked as and when you need it. If you've got the family round early this year, this recipe is something you can make for everyone to enjoy. This crunchy pasta bake has a unique seasonal twist like no other – enjoy this mouth–watering festive meal just before Christmas.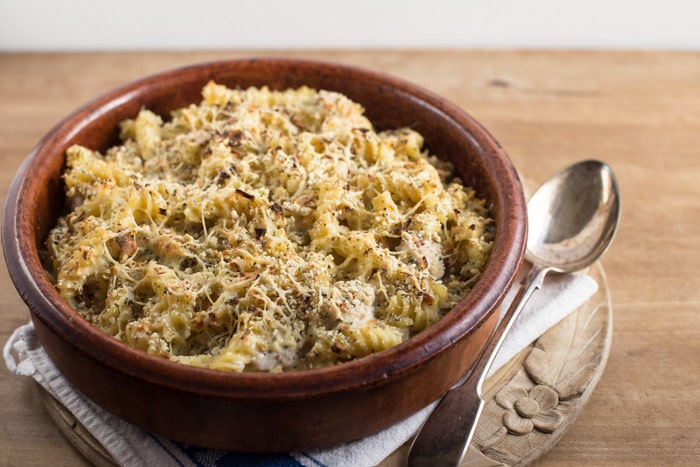 Try it here.  
10. Christmas Leftover Pie
 (24
th
 December)
Here we have the final, most festive recipe! Now you might want to save this one for after Christmas as it's a tasty way to use up all the trimmings from a Christmas lunch! It also works well if you freeze the pie filling, adding–in a can of Campbell's soup and freshly mashed potatoes when you're ready to cook.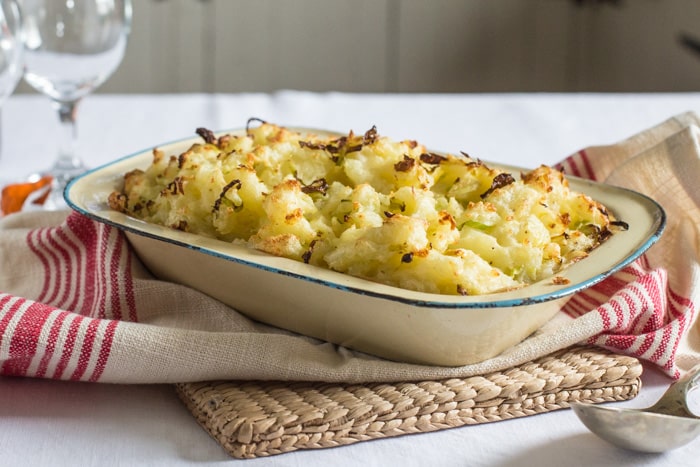 Try it here!  
There you go foodie fans, a 10-day countdown with all our favourite, winter warming recipes. Make sure you send us your recipe photos on social media – we'd love to see them!