Amazing Pasta Recipes
World Pasta Day is on the 25th of October this year, and to celebrate we're pulling together all of our top pasta recipes. From ravioli to linguine, we have an array of mouth-watering recipes that'll get your stomach rumbling!
Creamy Pesto Chicken Pasta
This is the perfect, filling winter-warmer dish you'll need this season, and it's sure to become a firm favourite in your household. Easy to make, you can whip up this pasta in about half an hour, making enough to serve four people. It's a satisfying combination of Campbell's smooth Cream of Chicken soup, pesto sauce, and your favourite pasta type. This hearty meal will tickle your taste buds and satisfy even the biggest appetite. Try it here.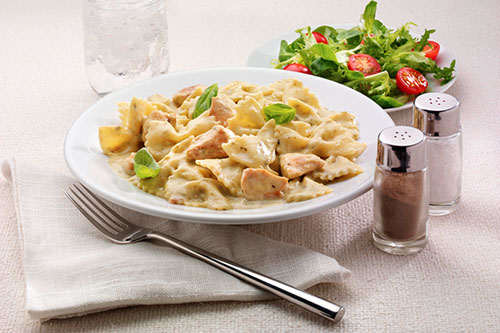 Roasted Vegetable Pasta
Caramelised flavours bring this rich and creamy dish to life. Using Campbell's Cream of Mushroom, you can create this nutrient-packed meal in only 20 minutes, with an easy six-step process. Combine the soup and your favourite pasta with onions, garlic, pepper, and broccoli – guaranteeing you'll get at least one or two of your five a day (depending on your portion size!). Try it here.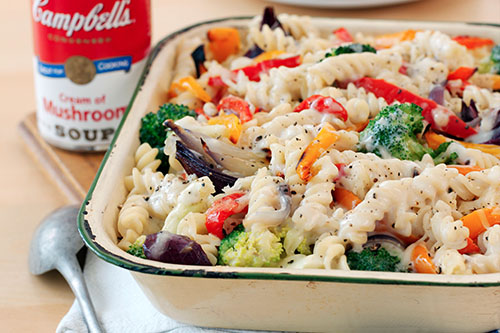 Turkey, Sage & Onion Pasta Bake
This festive recipe might leave you trimming the tree and decking the halls a few months early! It's a delicious combination of turkey, sage, onion, and cheese that will get your taste buds tickling and eager for Christmas! Try it here.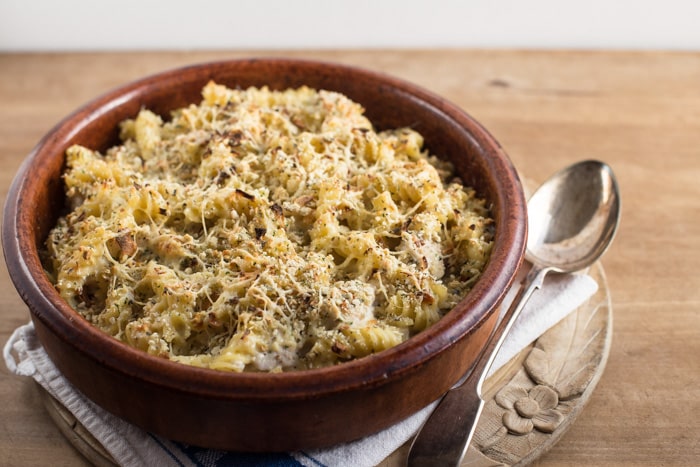 Pasta, Cheese & Vegetable Bake
This hearty crowd-pleaser uses Campbell's Cream of Celery Soup and a variation of veggies to create a filling, vegetable-packed dinner. Easy to make, you can cook this bake in under an hour and have enough for the whole family. Try it here.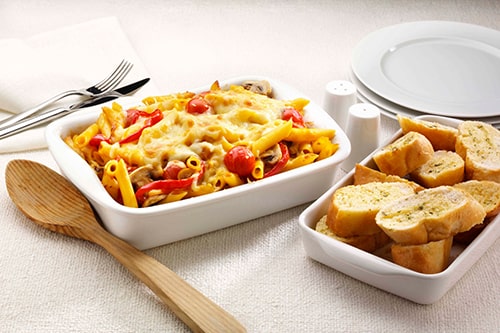 Pepperoni & Tomato Pasta
This pepperoni and tomato pasta is a beautiful blend of meaty flavours and rich, flavoursome sauce. With a cooking time of 15 minutes you can whip this up in no time for that perfect, warming weekday dinner. Try it here.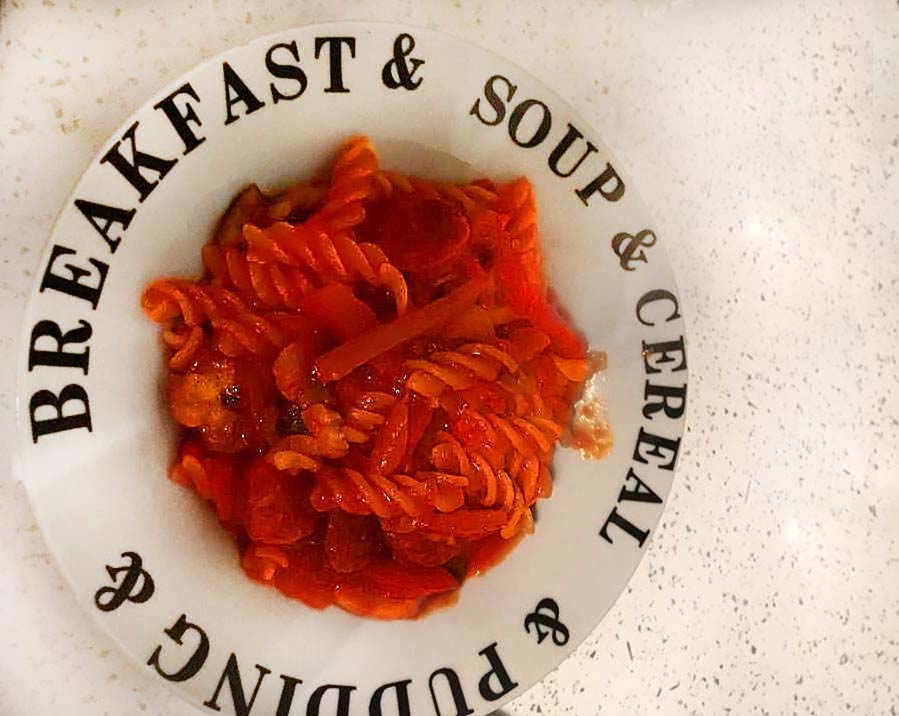 Gary Rhodes' Broccoli, Celery and Cheese Linguine
This linguine offers something a little different, and is sure to go down well at the family dinner table. Simple yet tasty, this may be the easy way to get your kids to eat their greens! A fine blend of blue cheese, butter, milk and Campbell's Cream of Celery and there you have it – delicious linguine! Try it here.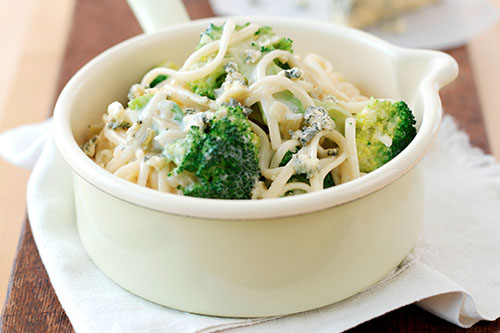 Turkey and Cranberry Ravioli
This scrummy ravioli is made with Campbell's Cream of Chicken soup, and can be rustled up in just 20 minutes. Another winter favourite, the combination of festive flavours in this tasty dish might just inspire you to start embracing the Christmas spirit! Try it here.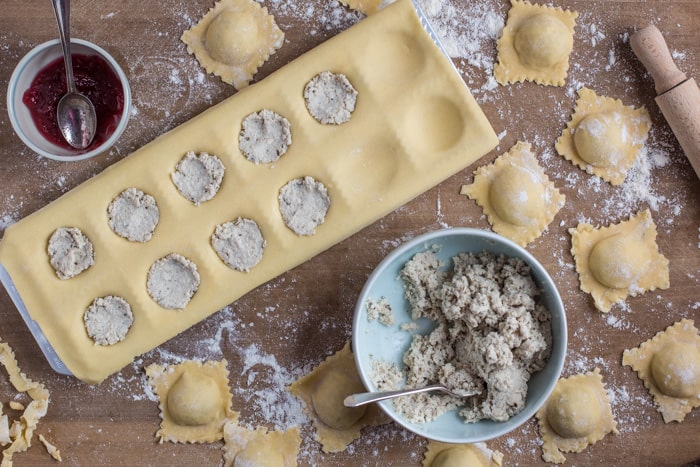 Campbell's recipes
If you're eager to try more of our Campbell's recipes make sure you check out the website for a range of different food inspiration.