As we begin to plan the last few summer soirees of the season, it's time to prep your recipe ideas. Enjoy succulent summer chilli with an intense set of flavours, or an al fresco style Mediterranean rice bake. Read ahead to get some inspiration on what to cook for those last few guests this summer… 
1.Creamy Pesto Chicken Pasta
This succulent and creamy pasta recipe is perfect if you want something fast and filling, but a little different to your normal pasta recipes. Using Campbell's Cream of Chicken, you can create this recipe in just 30 minutes. 
 
Try it here.
2. Roasted Vegetable Pasta

 
This roasted veggie–packed pasta has an array of delightful caramelised flavours, for the perfect healthy comfort food. It includes a rich, creamy dish base made especially with Campbell's Cream of Mushroom. When veggies are roasted their flavours become sweeter and more intense, which is sure to delight even the fussiest taste buds. Easy to cook and loved by family and friends, you can enjoy this recipe with guests of all ages..  
 
Try it here.
3. Mediterranean Rice Bake

 
This one pot meal is pack with Mediterranean style flavours which are perfect for your al fresco dinner party. Made with everyday ingredients and completely meat free, this recipe can be modified to however veggie-packed you please!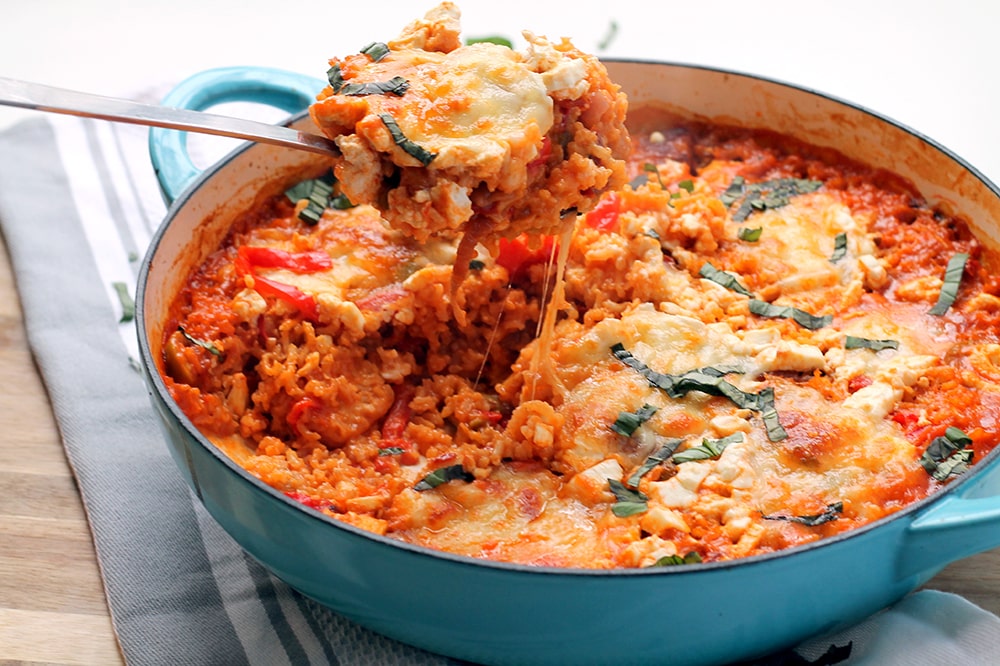 Try it here.
Light supper ideas for summer
4.Chunky Summer Vegetable Chilli
This fab chilli con carne alternative is perfect for your non-meat eating guests, and is a refreshing treat on a warm summers evening. Using Campbell's Cream of Tomato for additional flavour, you can create this nutrient-packed meal in under 45 minutes with enough to serve the whole family. You can also double up on ingredients if you're having extra guests, or swap in and out ingredients depending on your taste preferences (strict carnivores might like to add some chicken pieces or minced beef!)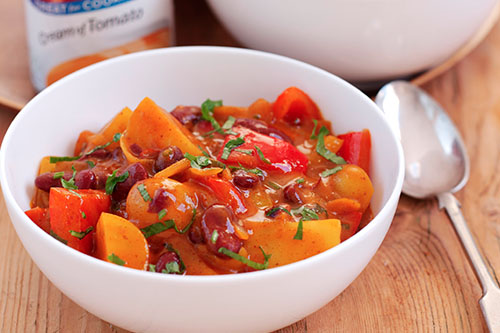 Try it here.
5. Creamy Shortcut Chicken and Vegetable Biryani
Delightfully simple, our Chicken and Vegetable aromatic Biryani is a flavour packed dish that is bound to hit the spot with its succulent aroma. Loaded with chicken and veggies and easily made with Campbell's Cream of Chicken soup, this 8-step method will only take 40 minutes and you'll have enough mouth-watering biryani to feed four people.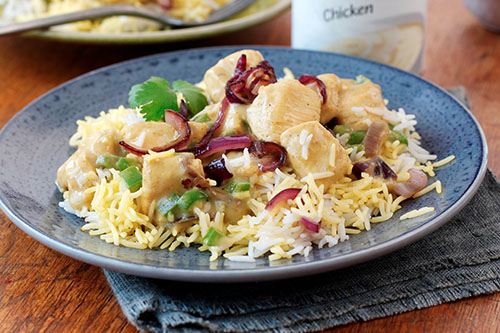 Try it here. 
Make sure you incorporate some Campbell's inspired recipes into your last summer suppers of the season this year! And don't forget to submit your recipe for a chance to be featured on our recipe section, if you already have your own Campbell's recipe.