American Style Food Recipes
Our wide range of recipes varies from star-spangled summer favourites to winter warming classics. We're here to walk you through all our American-inspired favourites that can be easily made with our various Campbell's soup flavours (Cream of Tomato, Cream of Celery, Cream of Mushroom and Cream of Chicken).  
Best American Soup Recipes 
Summer Favourites
Tomato Macaroni Cheese 
using Campbell's Cream of 
Tomato
This quick, tasty American family favourite is a great side dish for any big gathering or special occasion. Super easy to make, simply add the topping, bake and enjoy! This can also be perfectly modified for not only your dinner but your lunch too. Bulk bake this at the weekend to enjoy throughout the week.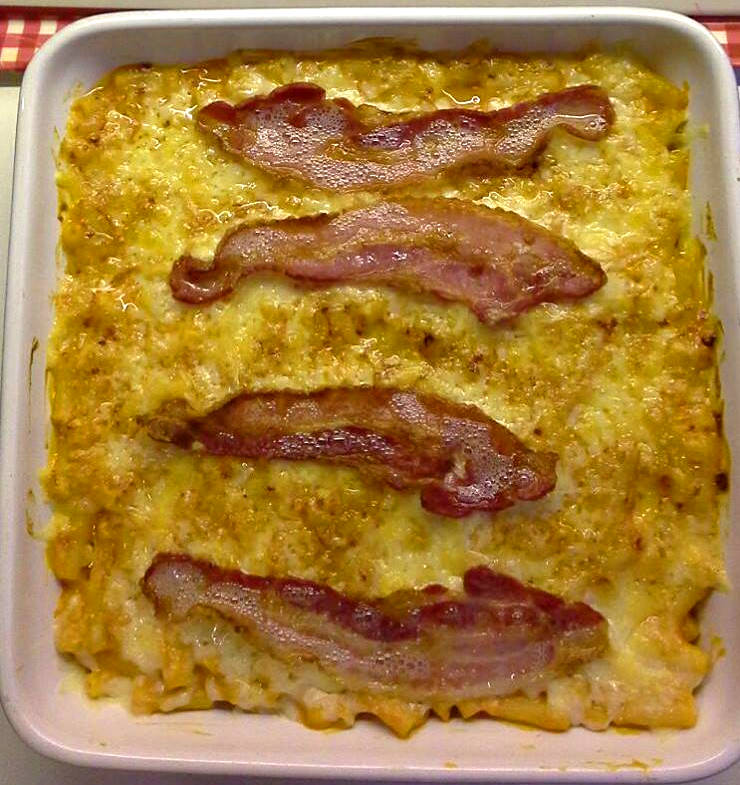 Muffin Tin Pot Pies 
using Campbell's Cream of C
elery
These creamy recipe oozes with flavour making the perfect succulent side.  Using Campbell's Cream of Celery, you can create this recipe in eight simple steps, using only five ingredients. This flexible recipe can be customised with your family's favourite ingredients and any Campbell's soup flavour. Pot pies are a traditional north-American dish, which were originally made with a variety of fillings including beef, seafood and plant-based filling. They can also be made with different types of crust.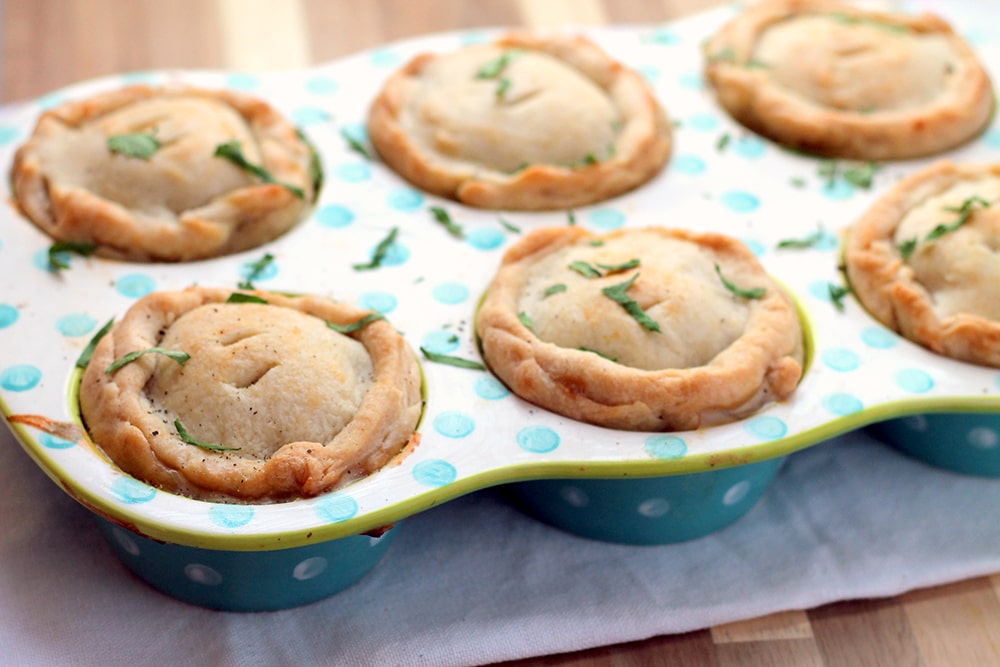 Beef Taco Bake 
using Campbell's Cream of 
Tomato
Tacos are a firm favourite among our friends over the pond. Campbell's Cream of Tomato mixes incredibly well to make this Mexican style dish.  Easy to make and delicious to eat, after you try these once there is a good chance this bake will make a weekly appearance on your dinner table.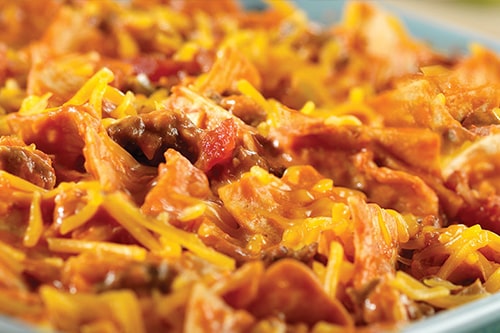 Vegetarian Pizza u
sing Campbell's Cream of 
Celery
Pizza is another dish that you'll often find on the dinner table of an American family home, because who doesn't love pizza? This vegetarian one has a deliciously unique creamy topping that is packed with great-tasting veggies. Modify the toppings how you please, but we advise you to stick with scrummy veggies for the best-tasting meal. Use Campbell's Cream Of Celery for additional flavour, and enjoy!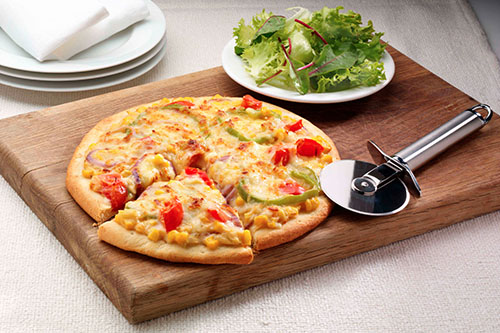 Hearty Soup Recipes 
Crunch Tuna Pasta Bake using Campbell's Cream of Tomato 
Tuna pasta bake is a classic family recipe. Our take on this family classic is the ideal comfort food for those colder winter evenings, or whenever you need a quick, filling meal. This bake is packed with American-style ingredients including a lot of cheese, sweetcorn and crisps (or chips as our American friends would say!) Mmm-mm!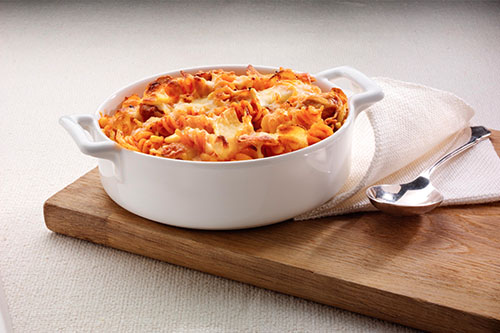 J
ane's Corned Beef Scone using Campbell's Cream of Tomato 
Using corned beef, Branston pickle and half a tin of Campbell's Cream of Tomato soup, all you need to do is mix together the ingredients, enclose them in a scone dough, and then bake! This is a super easy recipe which is best served with a sauce made from the rest of the tin of soup mixed with half the volume of milk and heated up. This family favourite was submitted by a Campbell's foodie fan that has been a staple recipe for them since the 1970s.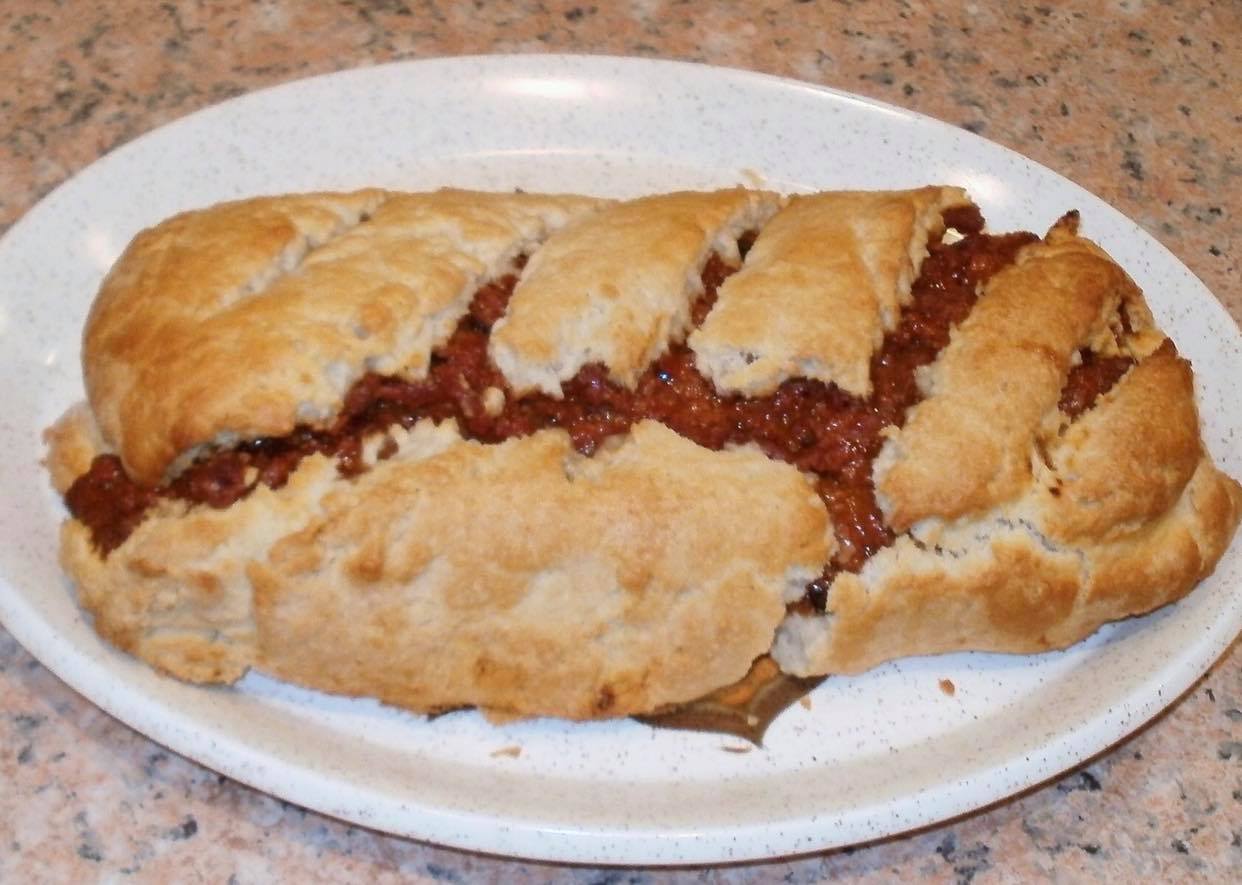 If you feature Campbell's Soup in any of your at home recipes, make sure you remember to share them with us by submitting your own recipe via our website.