Christmas is on the way and we're obsessing over all festive food. There's a lot to come in the hectic holidays ahead, and if you're planning to cater for friends and family this Christmas you might be a little stuck for recipe ideas. Well we're here to help! You can create some beautiful festive foods this Christmas using Campbell's soup. Take a peek below at all of our festive favourites for 2019.
Easy Festive Starters and Sides
Root Vegetable Mini Gratins
Using Campbell's Condensed Cream of Celery soup, you can create this luxurious and creamy recipe which is easily modified to however you please. Totally fuss-free, you can use whichever veggies and cheese you have on hand on that day. With enough to serve four, you can cook up this recipe in under two hours.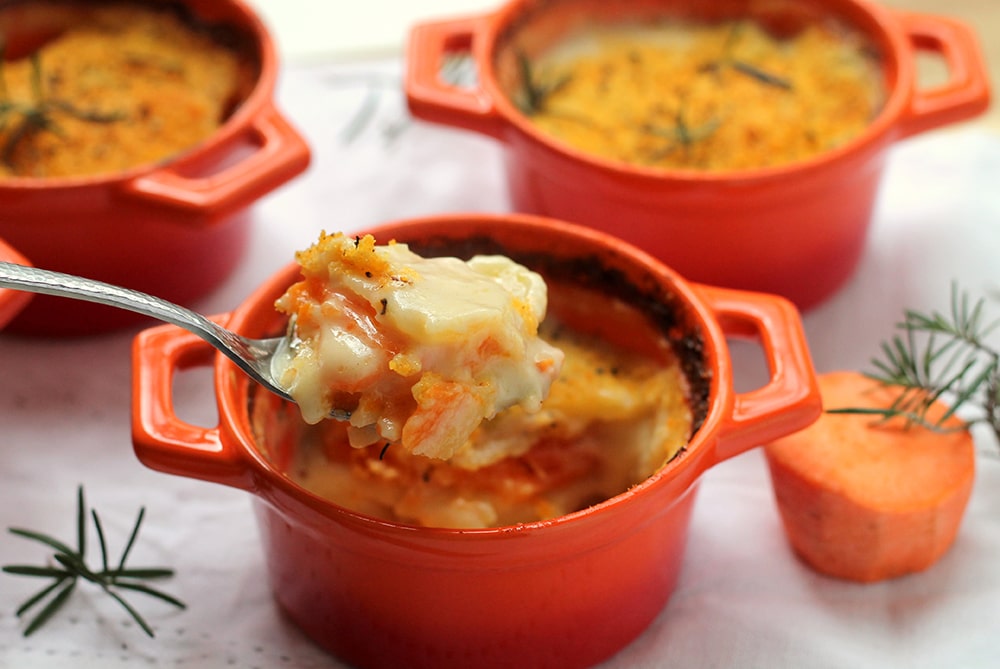 Wild Mushroom Arancini
Using Campbell's Cream of Mushroom as a base for the stock, you can create these arancini balls easily in just 45 minutes. Indulge in the creamy texture of these mini risotto-filled snacks, which will be just perfect for your Christmas canapés!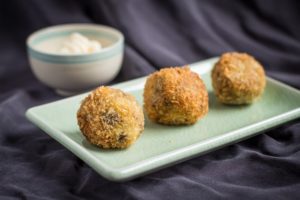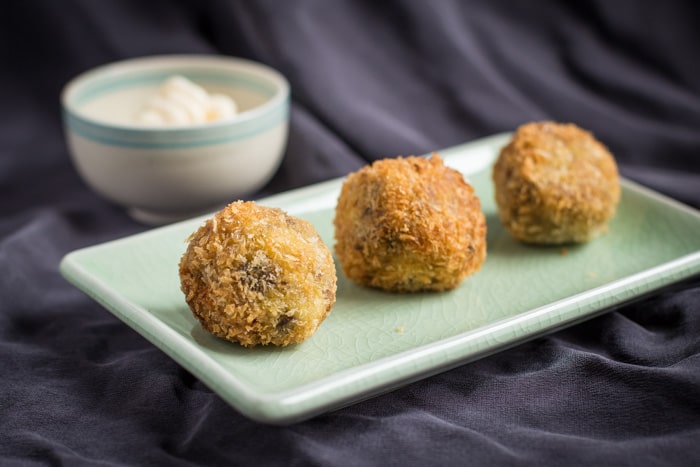 Gary Rhodes' Baked Potato and Tuna Peperonata with Melting Cheese
These baked potatoes are the perfect party food if you're expecting guests over the festive period. Easy to make, they can be ready in just over an hour and they're just the right size for your Christmas canapés. Satisfy your guests while they wait for the main event with these mini-melting, tuna and cheese jackets; perfect for a scrummy starter!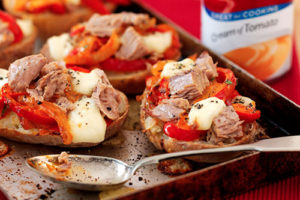 Easy Christmas Recipes for Mains
Turkey and Cranberry Ravioli
Finding the time to make pasta from scratch will always be time well spent. Combining homemade pasta with this beautiful blend of cranberry and turkey is the perfect festive combination, that's sure to satisfy even the fussiest of guests!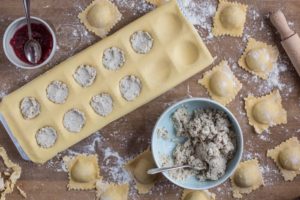 Simple Festive Leftover Pie
There's nothing more warming than pie on a cold winter's day. Make use of any festive leftovers you may have including turkey, gammon or vegetables with this simple leftover pie that can be whipped up in just 30 minutes!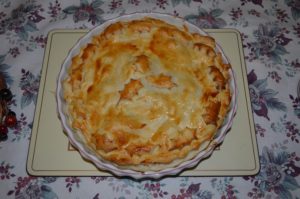 Turkey, Sage and Onion Pasta Bake
Give your favourite meal a festive makeover with this turkey pasta bake. This intensely creamy dish is bursting with flavour and can be whipped up in just 15 minutes using Campbell's Cream of Chicken soup.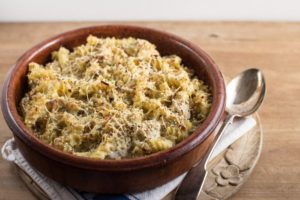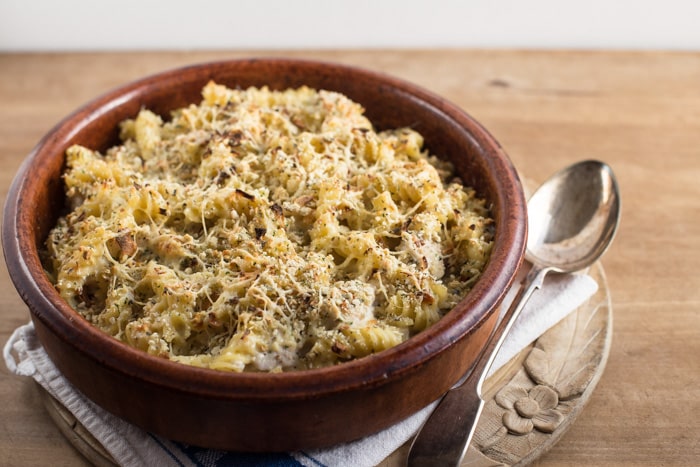 Christmas Leftovers Pie
Don't get rid of the trimmings! This is the tastiest way to use them up. You can indulge in your Christmas lunch twice by using the leftovers in this scrummy festive pie. Bursting with flavour, you'll be going back for more all boxing day! The best part of this leftover pie is that it can be made in 30 minutes and serves enough for four people (or two if you're extra hungry!).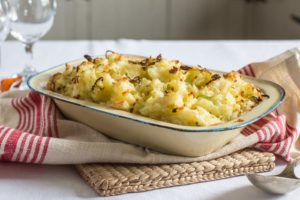 Seven recipes later, you're all set for catering for all kinds of taste buds this Christmas. From pasta to pie and potatoes to hot pots, we hope we've given you a sprinkle of festive inspiration for the kitchen this Christmas. Make sure you don't forget to sit back, relax and enjoy the holidays, despite all the cooking!
If you decide to create anything great in the kitchen using Campbell's this Christmas let us know for alternatively send us in a photo through our social channels for the chance to be featured.
Merry Christmas from everyone at Campbell's!