What to Cook for Grandchildren
It can sometimes be difficult to keep the grandchildren happy and entertained, but there is no better activity than teaching them something that they can enjoy at the same time! We've rounded up all our easy-to-make meals that can be enjoyed with the grandchildren.
Veggie Pizza
Getting their 5-a-day
Our Vegetarian Pizza is made with Campbell's condensed celery soup, and is the perfect recipe for getting the grandchildren to eat the veggies they need. Easy to make, this vegetarian pizza has a unique and creamy topping that is packed with great tasting veggies. Not only this, but you can also add as many different veggies to this recipe as you like, so be sure to add in a few of their favourites!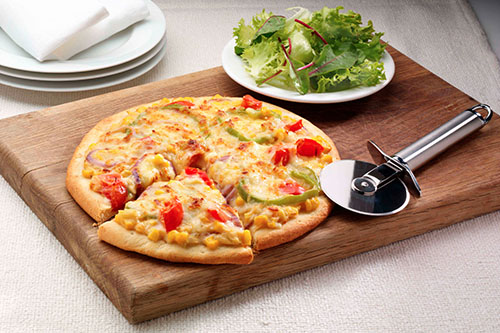 Whipping up something quick
If they like chicken, they'll love this simple pasta dish. Containing the perfect amount of flavours, our creamy pesto chicken pasta is easy to make and great when you want something fast and filling for the little ones. It makes a great change from your staple recipes too.
With a quick cooking time of 30 minutes, you can incorporate your Campbell's Condensed Chicken soup to add that extra bit of wholesomeness.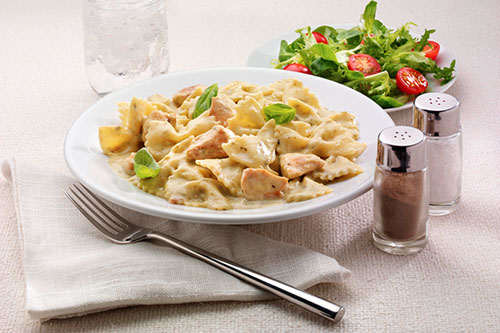 Making cooking fun
Pancakes don't always have to be sweet, and we definitely think they're more scrummy when they're not! Have a go at this creamy, savoury chicken pancake recipe which is also very quick to make and can be a lot of flipping fun – this a great chance to get your grandchildren involved in making dinner.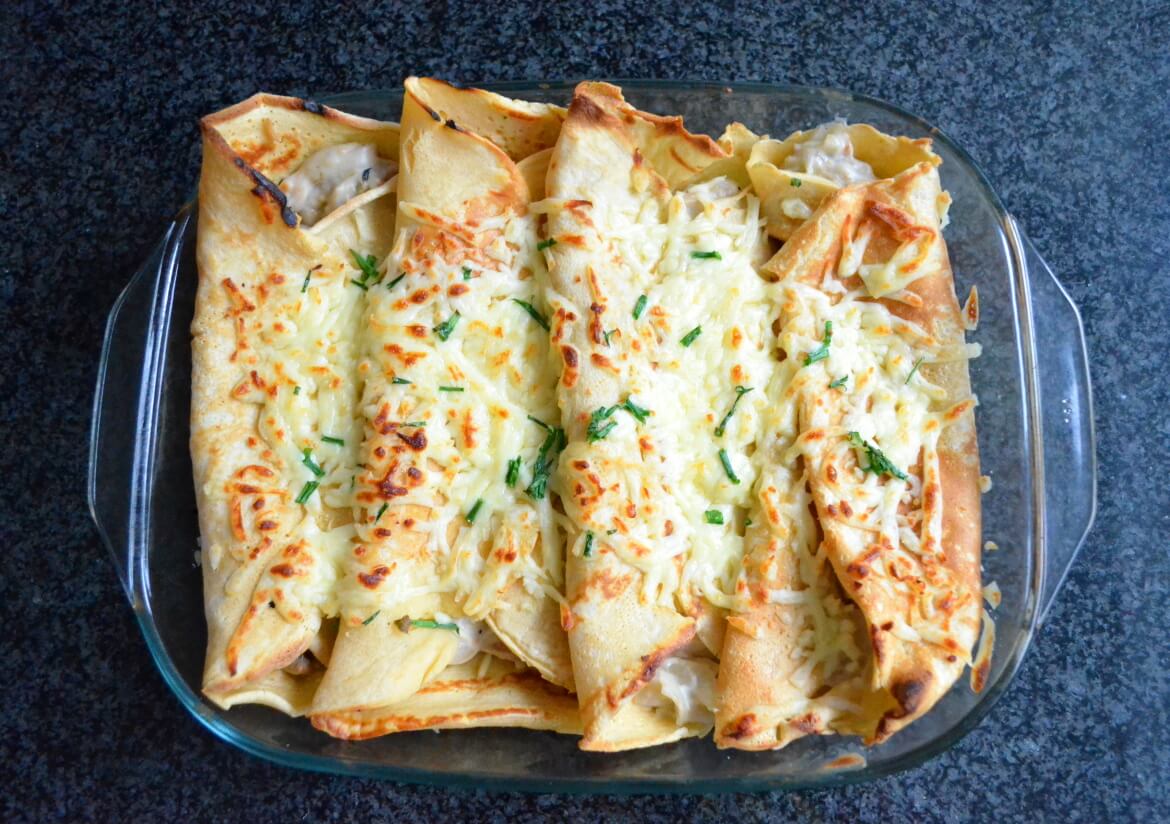 Get them to try something new
You can spice up your seafood with this tomato flavoured risotto. This recipe in particular is great for getting the grandchildren to try something new and experience new flavours.  Sometimes children can be reluctant to try something new, as we all know. This is a good way to get them tasting new flavours without overwhelming them, thanks to the classic Campbell's tomato soup.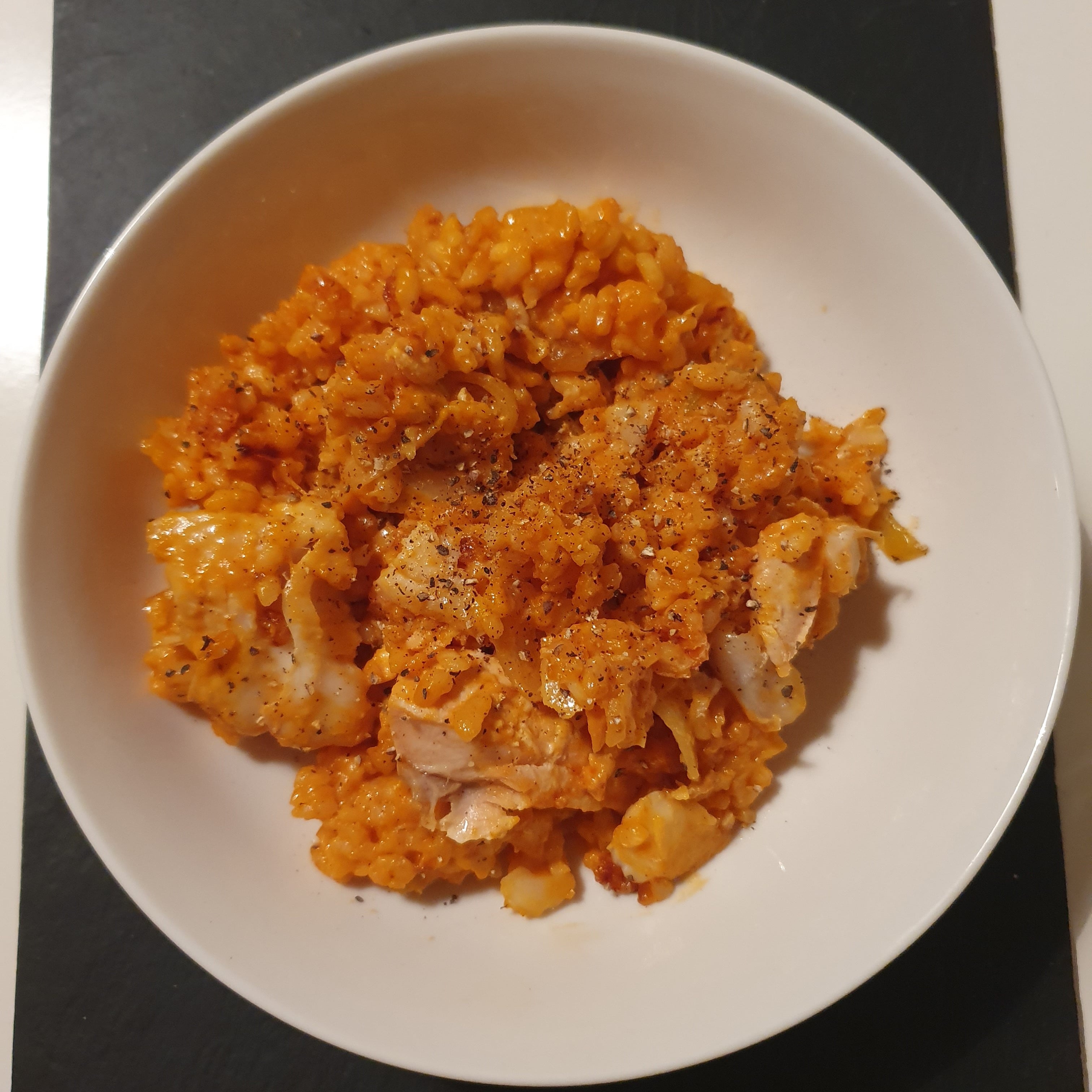 This warming pie is the perfect crowd-pleaser for when it's cold a little outside! Using a combination of chicken, pancetta and a can of Campbell's Condensed Cream of Chicken, this is a great recipe to teach your grandchildren. With a quick cooking time of 50 minutes, this easy to make pie has five simple ingredients.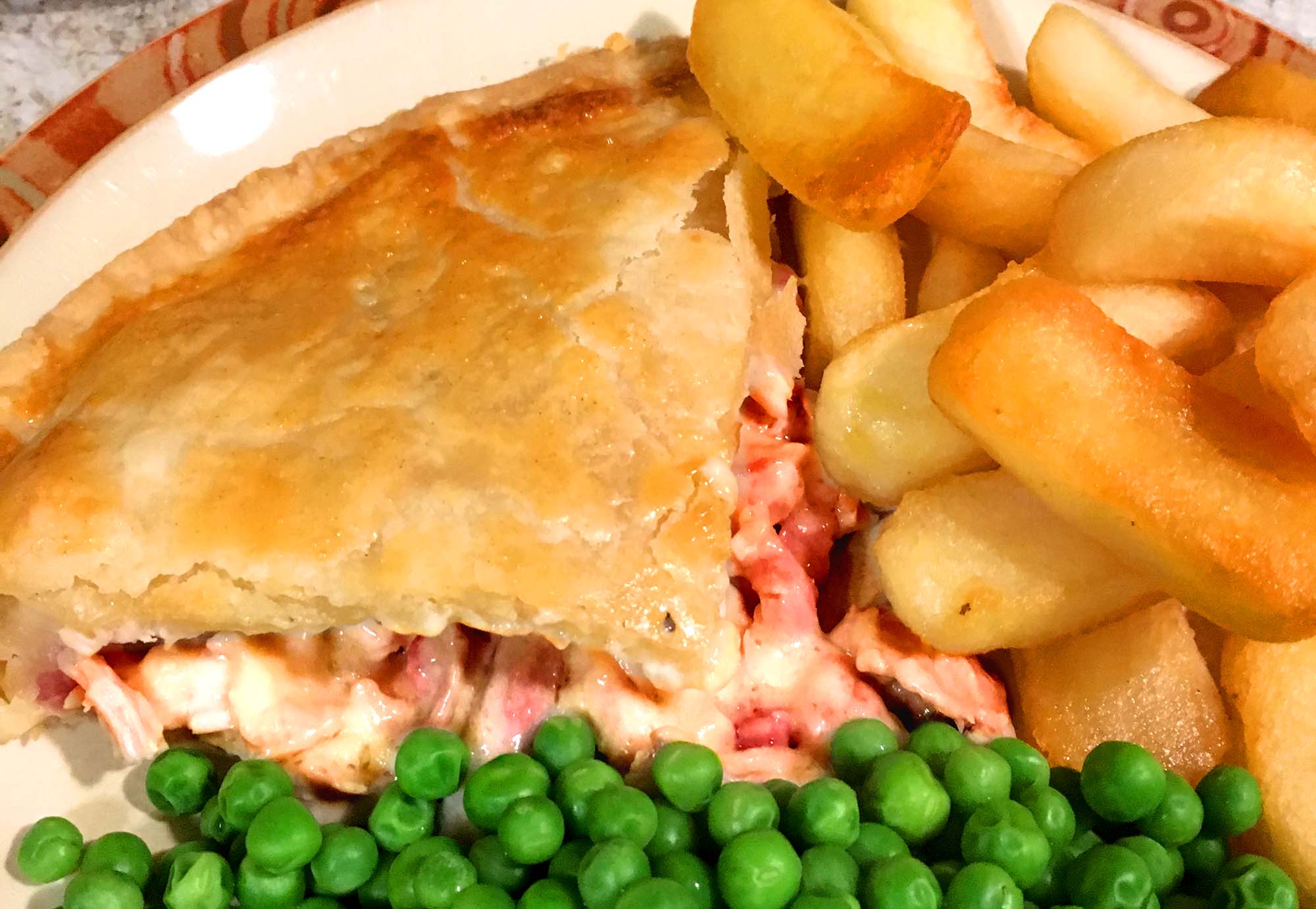 There are many ways you can get your grandchildren involved, especially when you're cooking with Campbell's! Make sure you check out the recipe section of our website for more fun recipes to enjoy with the family, and don't forget to tell us your own!