The perfect way to brighten up your day when its chilly outside, tomato soup is a cupboard staple and a firm family favourite. But, when eaten regularly on its own, you may find yourself looking for ways to excite this delicious classic.
You might even be wondering what you can add to tomato soup to make it even more flavourful. From enhancing textures with fresh herbs to deepening flavours with bacon, we've put together 10 easy ways to spruce up your tomato soup this lunchtime with these must-try toppings.
10 Simple Ingredients to Add to Tomato Soup
1) Fresh Rosemary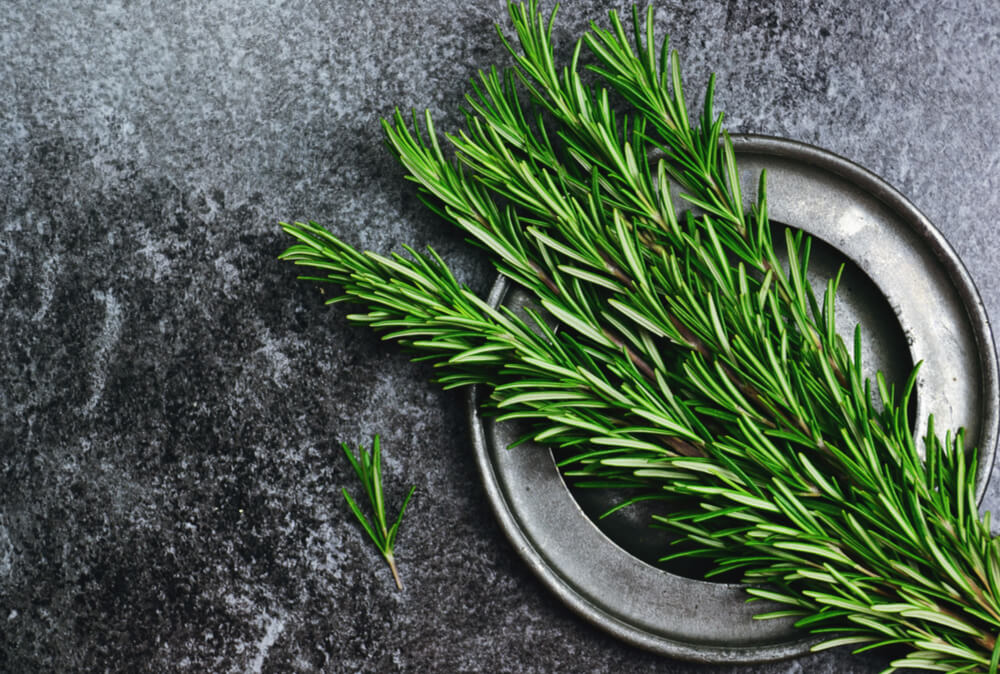 Kicking off the list is the simplest way to jazz up your tomato soup – fresh herbs. We recommend combining a sprig of fresh rosemary, which will add a touch of fragrance to your tomato soup. This will ensure your meal becomes more fragrant as we transition from winter to spring. If you haven't got fresh rosemary to hand, however, dried Italian herbs such as oregano would also make a delicious addition to your tomato soup!
2) Sauteed Onions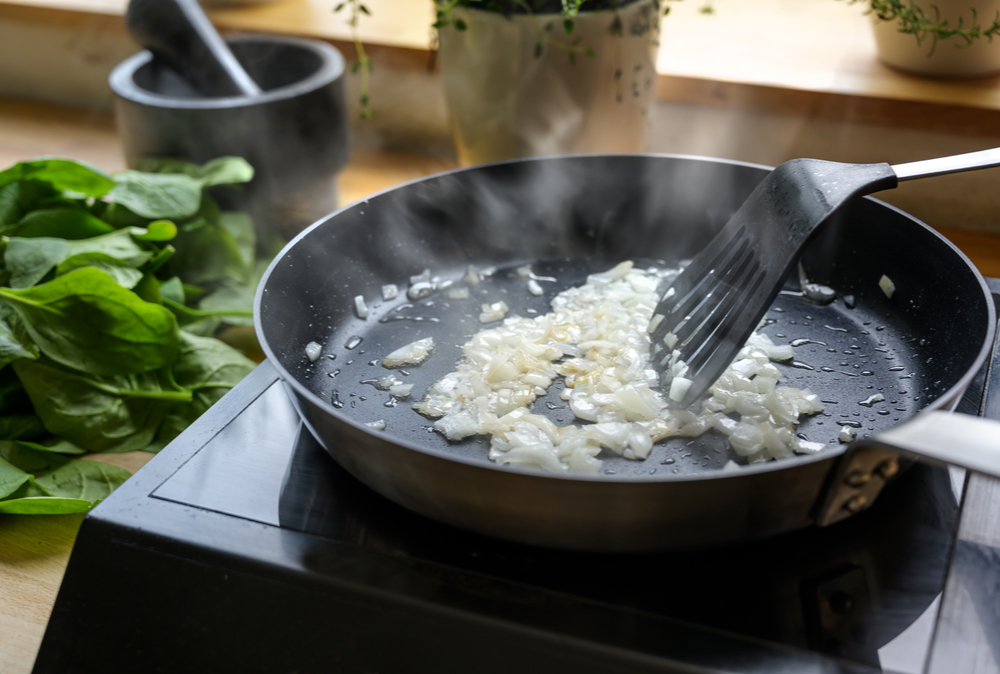 The sweet yet punchy flavour of sauteed onions is a sure-fire way to excite your lunchtime meal. Simply sauté some onions with a touch of butter or oil in a frying pan and place on top of your Campbell's Cream of Tomato Soup. This simple topping will make a delicious addition and is the perfect trick to add to your repertoire!
3) Crispy Bacon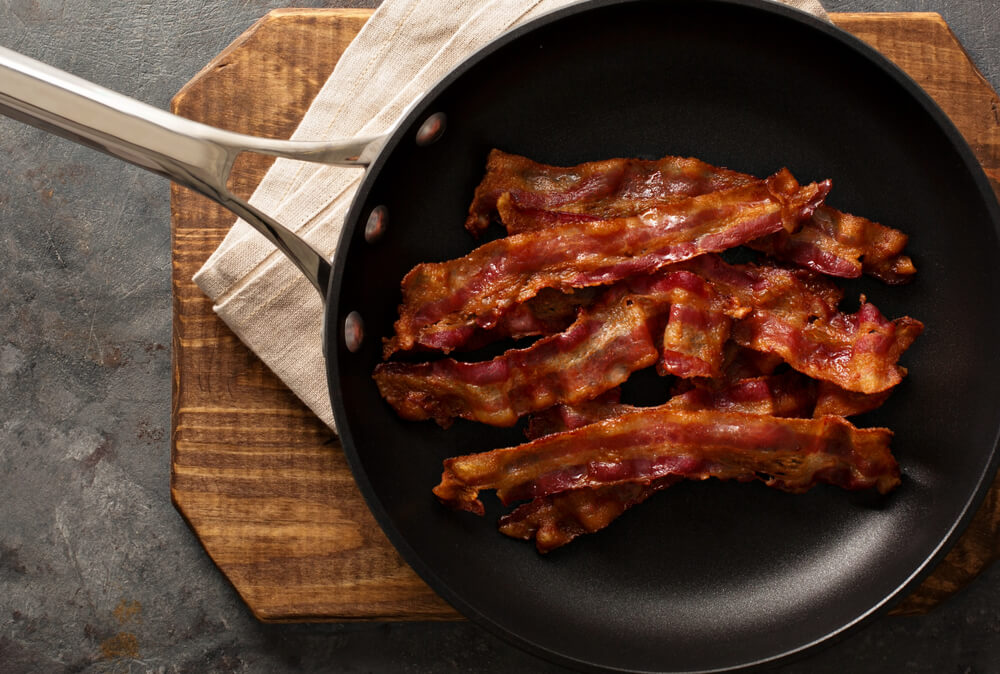 Next on the list is a firm lunchtime favourite amongst many – bacon. The salty and savoury kick of bacon will add a smoky depth of flavour to your mealtime. The crispness of the bacon will make a great alternative to croutons, adding another level of texture to your tomato soup whilst deepening the flavours. Simply fry your bacon until it's nice and crispy, then sprinkle on top as you serve.
4) Cream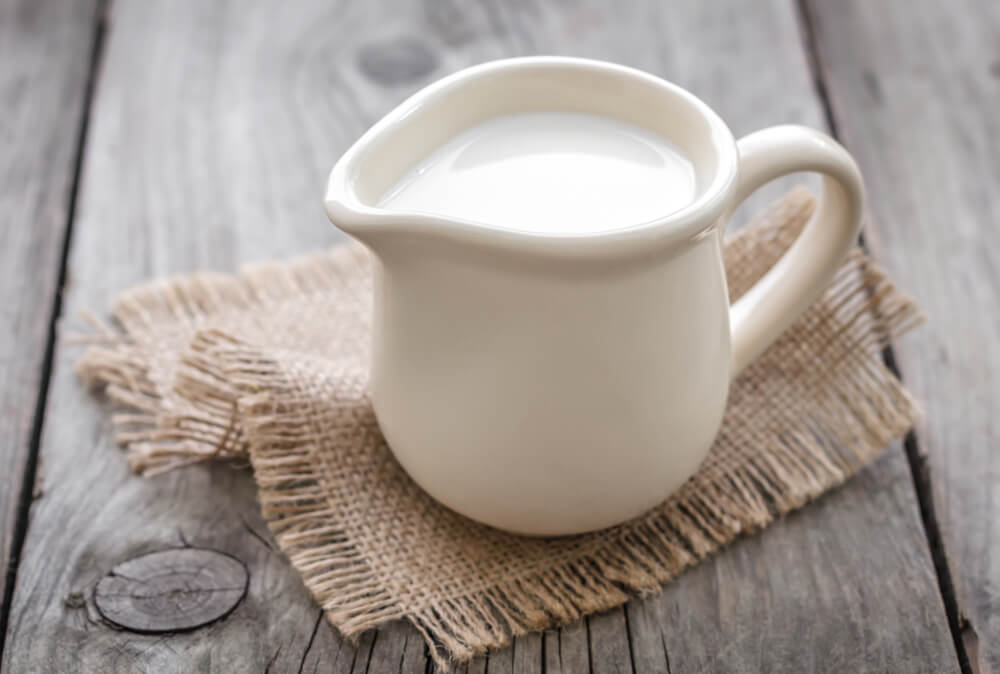 If you're looking to add a touch of decadence to your lunchtimes, then cream is the answer. The rich and luxurious taste of cream is a great way to make your lunchtime that little bit more special. Simply pour and stir in a splash of single cream. And if you're looking for a vegan alternative, all you have to do is swap out cream for your favourite vegan cream alternative!
5)  Chutney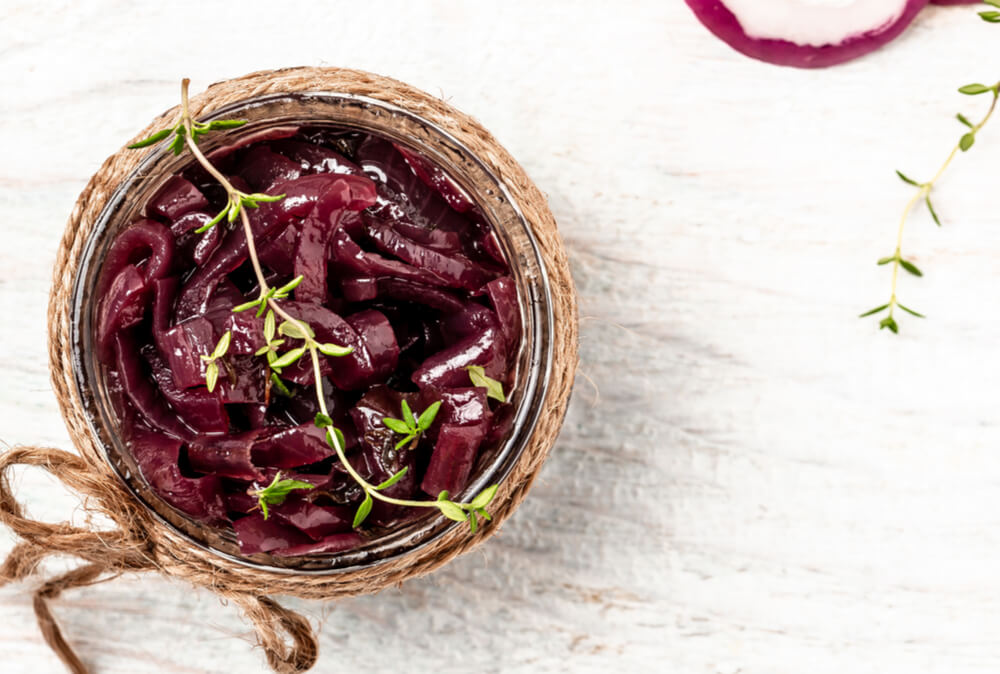 Not quite sure what to do with that leftover chutney sitting in your fridge? Don't wait until Christmas to use it again! To add another level of flavour, simply dollop a spoonful of onion or chilli chutney on top of your tomato soup.
So, next time you open that tin of Campbell's Cream of Tomato Soup, make sure to reach for that chutney jar sitting in the fridge!
6) Melted Cheese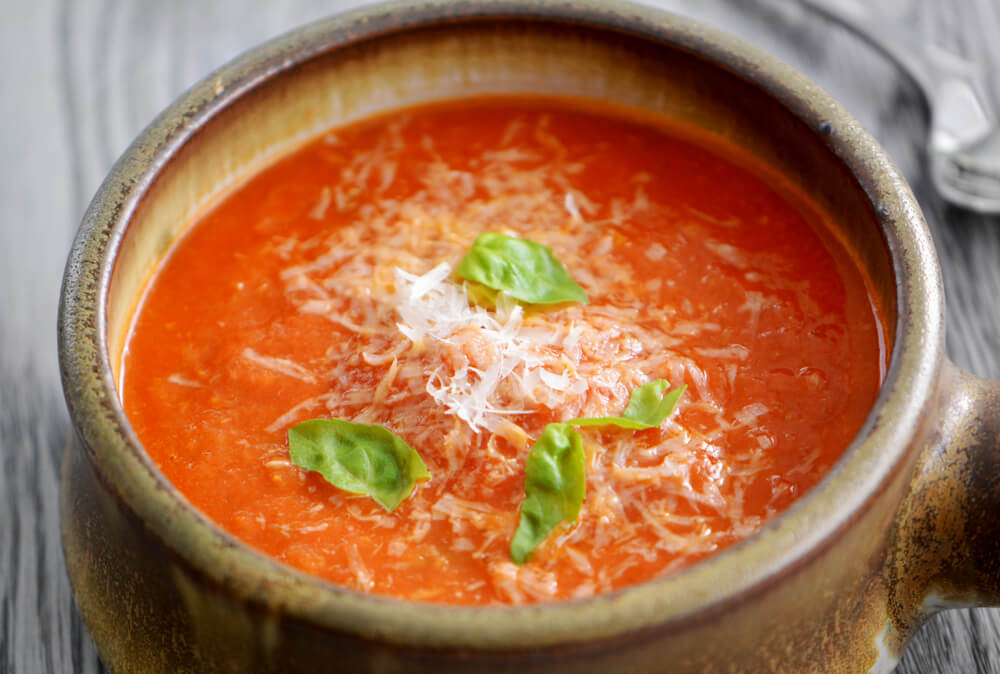 Add a little extra comfort to those chilly days with melted cheese. Simply add a handful of cheddar for a rich salty flavour, or a sprinkle of parmesan for a lighter taste. Accompanied with your favourite bread, this easy fix is sure to make a delicious addition to your tomato soup.
Looking for the best bread and soup pairings? See our Best Breads for Soup here.
7) Tinned Anchovies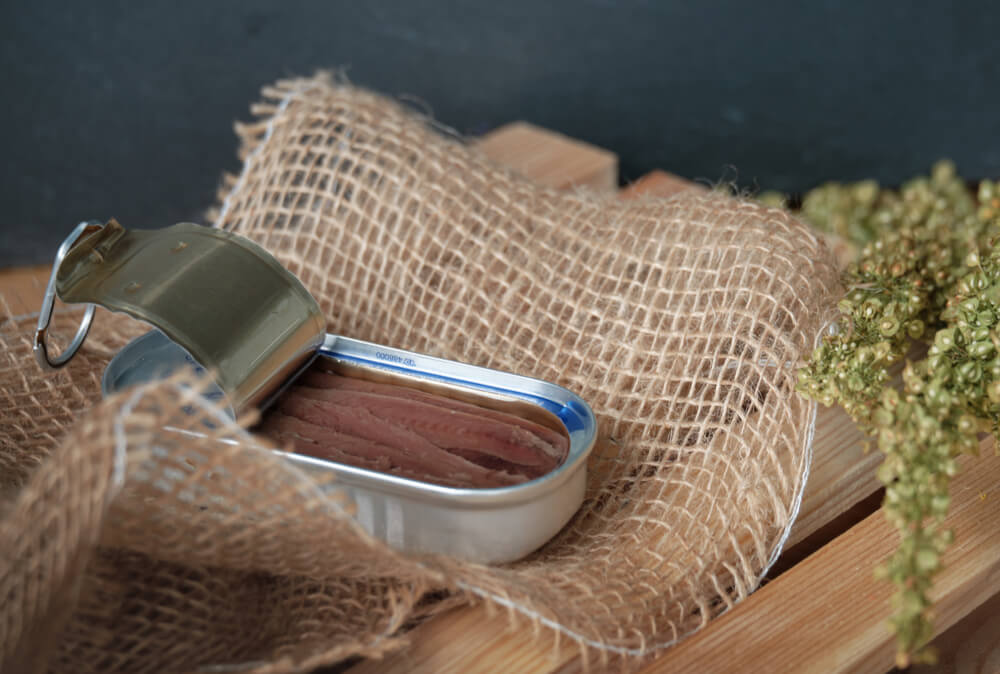 Next up is a wild card. Love them or hate them, it can't be denied that anchovies are packed full of flavour and a great addition to your diet. Cut into small bites, simply sprinkle a few on your soup for an injection of flavour to really change up your mealtimes. Easily stored in the cupboard, simply whack open a tin whenever the mood strikes you and get creative with this unusual (but equally flavoursome) topping. Give it a go – it may even become a new favourite!
8) Toasted Pine Nuts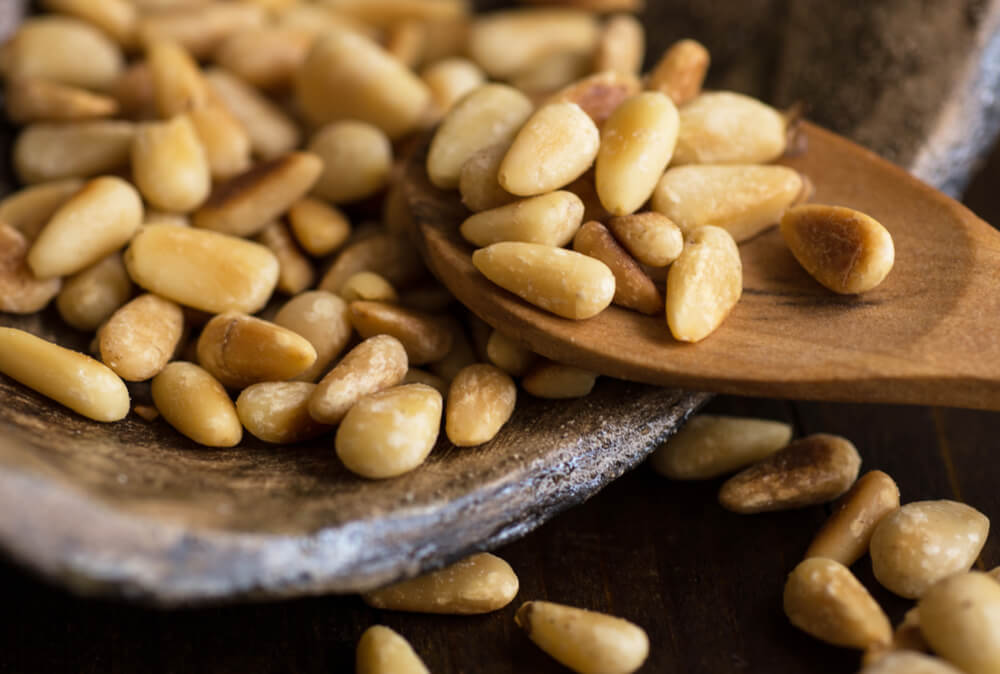 Toasted pine nuts are a great way to add a warm, nutty flavour to your soup. Easily stored in your cupboard, this is a simple way to change up your repetitive lunches. To get the most out of this creamy, delicious nut, simply toast a handful in a small frying pan and place on top of your tomato soup.
9) Chilli or Garlic Oil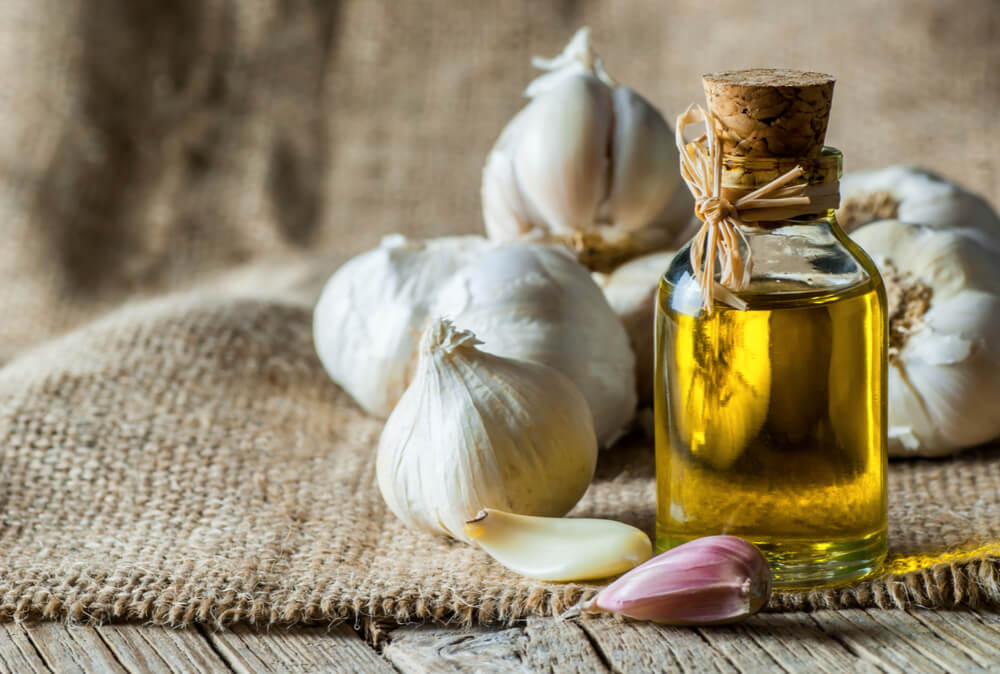 Flavoured oils are a great addition to any kitchen and are such a simple way to spice up your mealtimes. Whether its garlic or chilli oil, you can easily liven up your tomato soup with a powerful hit of garlic or touch of spice. Simply drizzle as you serve.
10) Seeds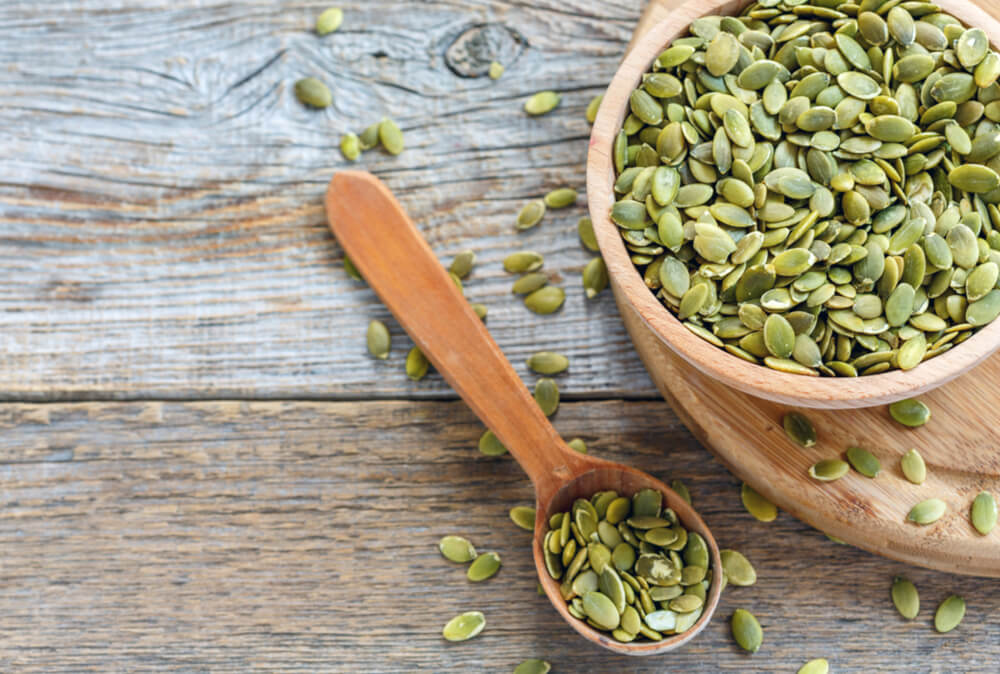 Bored of the same old croutons but still want that crunch? Why not try a healthier alternative with a selection of seeds. A great source of Zinc and Iron, add a nutty aroma to your soup with a handful of pumpkin seeds, or try Nigella seeds for a slightly earthier, more savoury flavour. This is a simple way to add a little bite to your soup and to get those all-important vitamins in.
In need of more inspiration for what to serve with your favourite Campbell's Soup? Check out our blogs for help, including: 10 Soup & Sandwich Ideas for Lunch, The Perfect Partners for Cream of Celery Soup and Best Pasta for Soup.
Or, if you want to have some Campbell's Cream of Tomato Soup now you're inspired with toppings, check out where you can buy it here.