Looking for ways to inspire your lunchtimes with an easy fix and not sure where to begin? Don't worry, we've put together a helpful list of the best herbs to go with soup, so you can discover your new favourite flavour combo.
Whether it's to deepen flavour as you're cooking or simply for garnish as you serve, adding fresh or dried herbs to your soup can add a little extra boost of flavour to your old family favourites.
Read on to find the inspiration you need to make soup that little bit better!
Best Herbs for Soup
1) Basil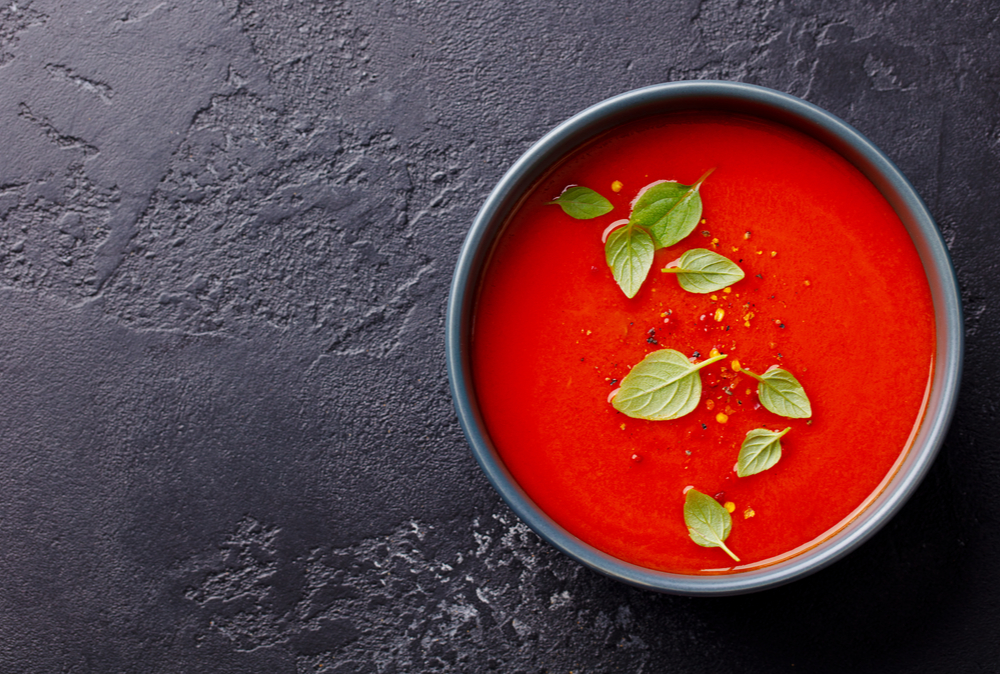 First up on the list is the popular herb, basil. This sweet yet powerful herb, often associated with Mediterranean dishes but found in Asian cooking too, comes in wide varieties. Whether its Greek, Lemon, Thai or even purple basil, the wide selection available makes basil the perfect versatile herb for any soup.
Whether it's stirred in as your soup bubbles away to let the oils enrich the flavour, or simply placed on top for added sweetness and freshness in every bite, this herb will make the perfect pairing with Campbell's Cream of Tomato Soup.
2) Marjoram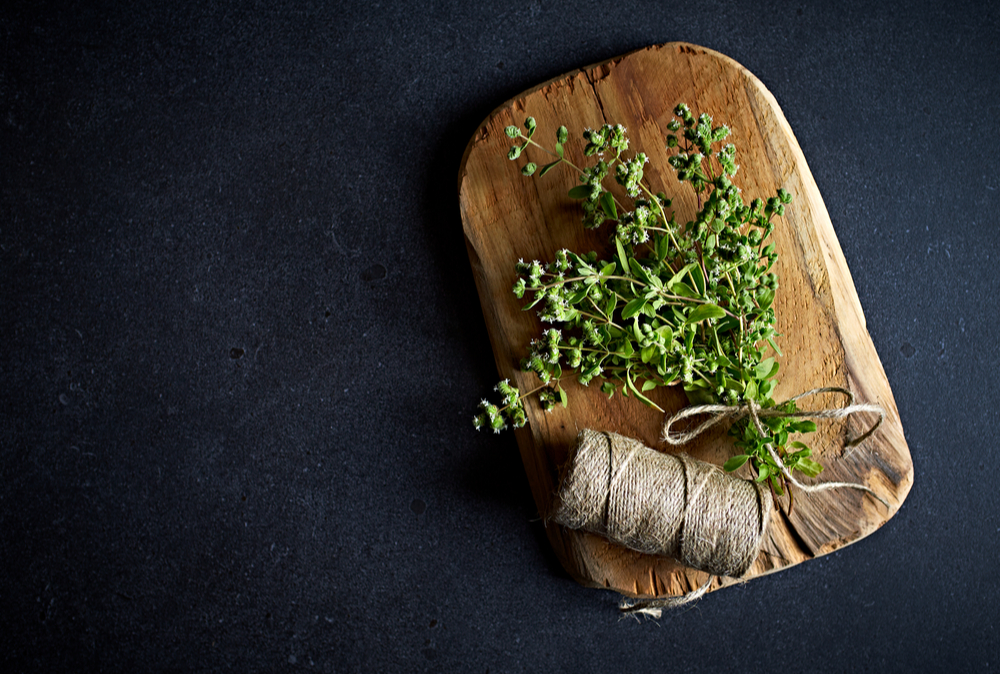 Looking for something a little different? Look no further. With both woody and floral notes, Mediterranean herb marjoram can offer any dish real depth of flavour. In the Lamiaceae, otherwise known as the mint family, this herb is simple to grow and best enjoyed fresh.
The earthy tones of this marjoram perfectly complement Campbell's Cream of Mushroom Soup. Simply sprinkle on top as you serve to make your soup even more flavoursome! Why not give it a try?
3) Thyme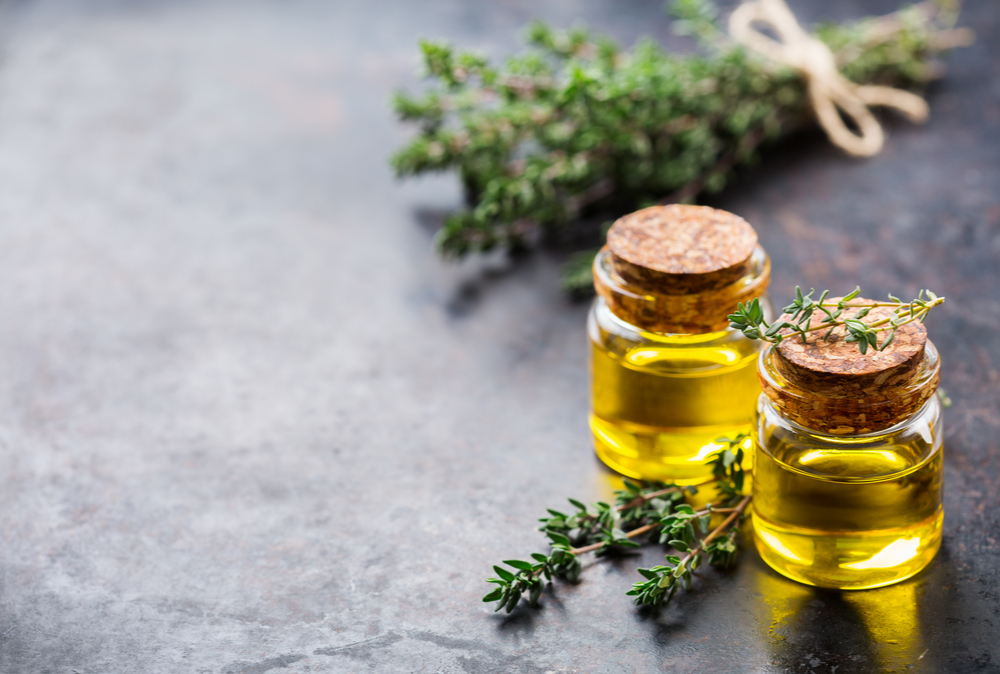 Next up on the list is the herb commonly found in English gardens, thyme. Of Mediterranean origins and part of the mint family, this herb is not only easy to grow, but has delicious earthy, sweet yet peppery tones.
Available all year round, this herb will enhance light spring vegetable soups as the clocks go forward and will add a little extra depth of flavour in the winter. Simply cut a few sprigs, remove the leaves, discard the stem, then stir into your soup for a few minutes for a sweet, earthy flavour.
Top tip: why not create your own thyme infused oil? Simply leave a few sprigs of thyme in a jar of olive oil, letting the flavours infuse slowly. Drizzle on top of tomato soup for a touch of decadence.
4) Parsley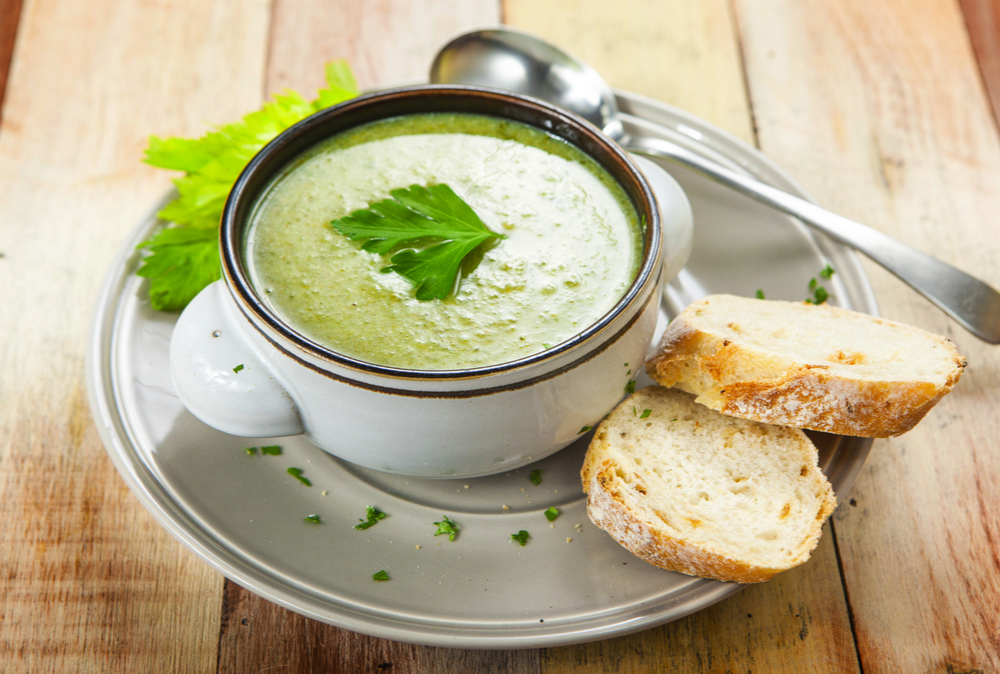 With its grassy and peppery taste, parsley is a great herb option to advance a wide variety of soups. Whilst traditional British parsley is curly, it is flat-leaf parsley that is most commonly found in supermarkets today.
Pairing well with creamy flavours, we recommend trying with Campbell's Cream of Celery Soup for the ultimate comfort dish. Finely chop a handful of parsley and sprinkle on top ready to serve for a must-try flavour combination.
5) Lovage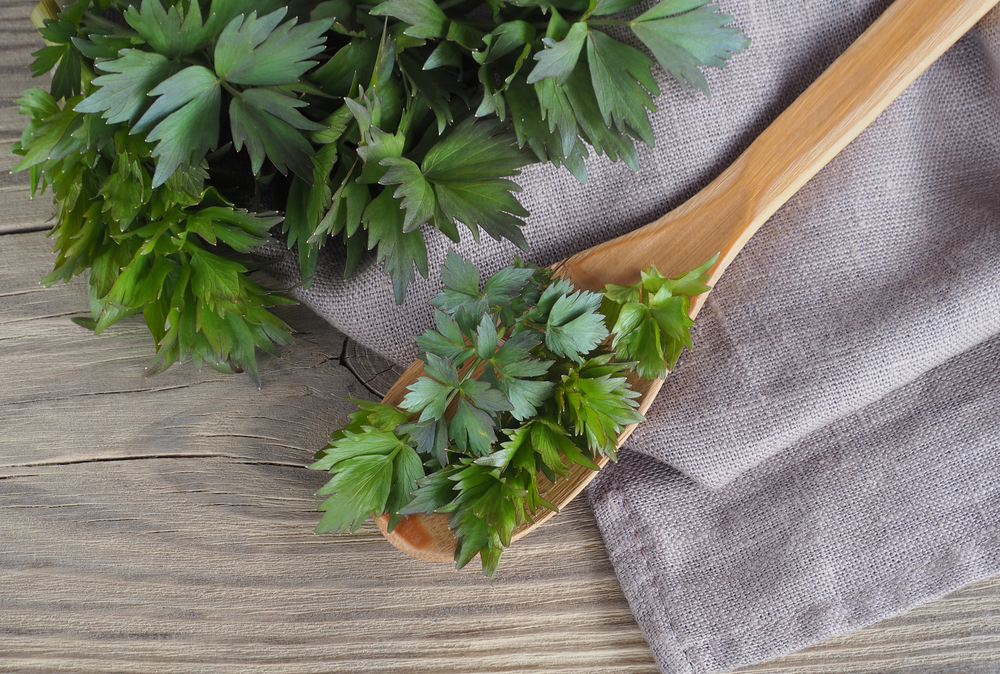 Next up on our list is Lovage. Close to parsley in taste, this peppery herb adds a touch of aniseed flavour to complement a wide range of dishes. Although it may be a relation to parsley, this herb has a milder flavour than its cousin, making it an excellent addition to heighten summer dishes, including lighter soups as we enter springtime.
Lovage is an easy herb to grow in an English garden; all you have to do is snip as needed! To serve, simply chop a handful, roots and all, and stir into your soup for a delicious boost of flavour.
6) Rosemary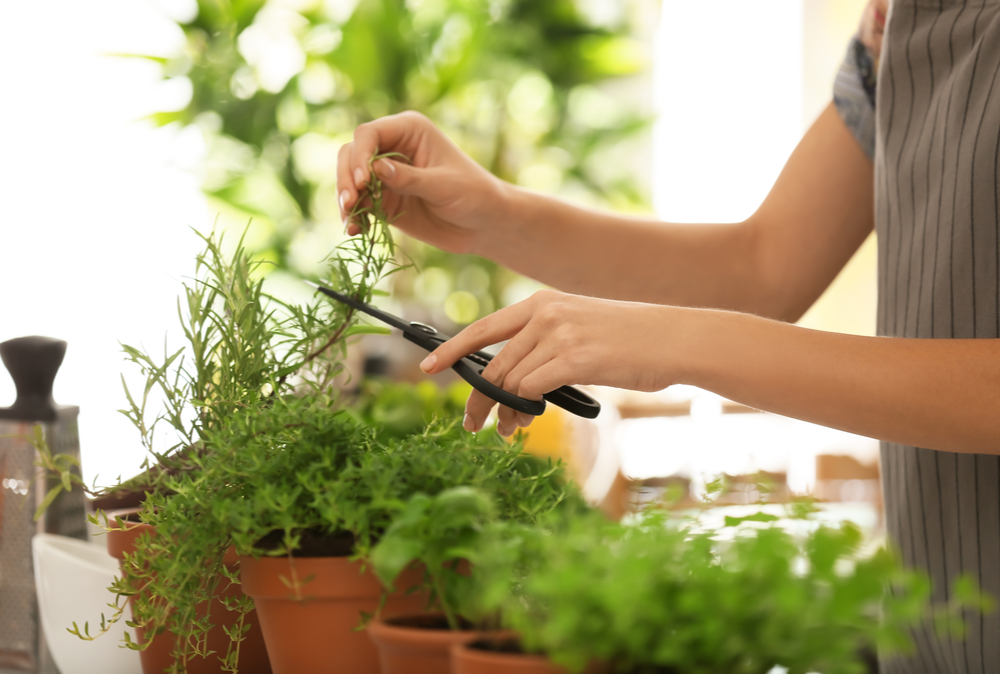 Looking for the best herb for chicken soup? We've got you covered. Fragrant with notes of pine and lemon, rosemary is the perfect companion for Campbell's Cream of Chicken Soup.
This aromatic herb is best cooked low and slow for a real depth of flavour. Cut a handful of sprigs of fresh rosemary, keeping them intact, stirring slowly to let the fragrance release. Rosemary is easy to grow and a great garden staple to have, but if you can't access fresh rosemary, dried rosemary is widely available in any good supermarket.
7) Coriander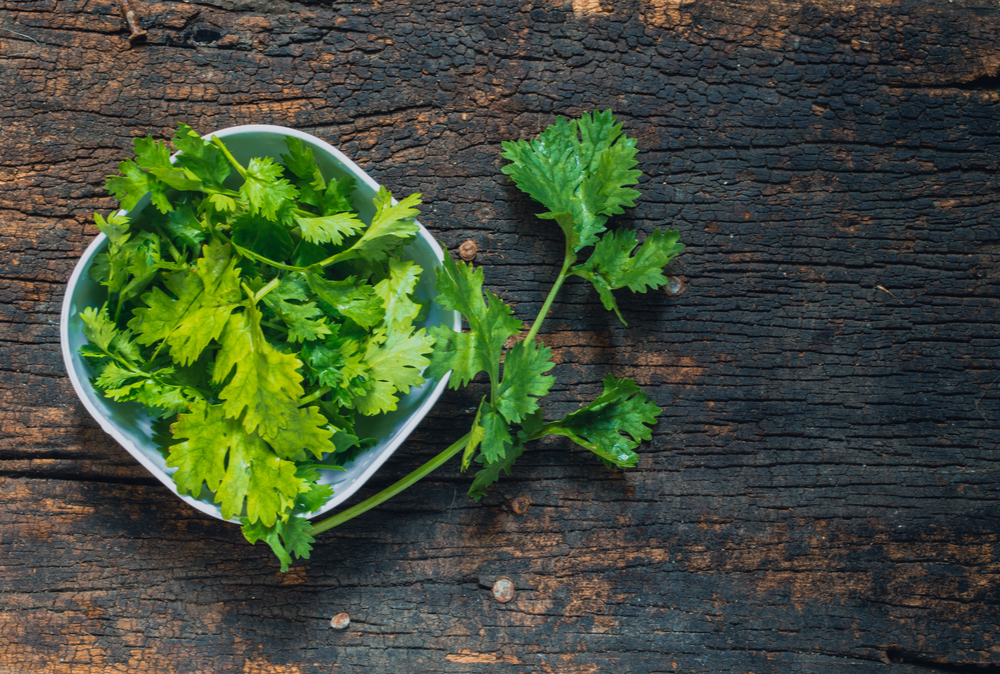 Last but not least is Coriander. Love it or hate it, this herb packs a real punch. Part of the Apiaceae family, along with celery, carrot and parsley, this herb makes a fantastic garnish to a wide variety of cuisines, from Mexican to Indian.
Often served with carrot soup, the citrus and earthy notes this herb has to offer is sure to enhance a whole host of soups. Simply chop and place on top of your favourite soup as you serve for a peppery bite.
Fresh vs. Dried Herbs
Whilst fresh herbs make a lovely addition to both your soups and your garden, if you are unable to access these fresh herbs easily, dried herbs will more than do the job. With wide selections available at any good supermarket, dried herbs offer great convenience and flavour, sitting in your cupboard ready for when the mood strikes.
You don't have to compromise on flavour either. Dried herbs have a deeper, spicier flavour in comparison to fresh herbs. In fact, cooking fresh herbs for too long can make the oils disappear, so if you're cooking a soup on the stove for a few minutes, dried herbs will develop their flavour to enhance your dish even further!
Looking for the perfect bread pairing for your soup now you've mastered your herb combos? Check out our Best Breads for Soup blog to put excitement back into lunchtimes. We would love to see your creations. Take a photo and tag us on socials using the buttons below!