Summer is nearly here! And when the sun's out, it's time to swap out your winter warmers for light and fresh summer flavours. Whether you're planning a bank holiday family outing or a summer picnic, we've got some summer recipe ideas for you!
Soups, chilli, risotto and more! Check out our delicious summery offerings…
Best Summer Vegetables
Summer isn't the time for potatoes, swede and cabbage. The best summer vegetables are coming up right now!
Beetroot
Belonging to the same family as chard and spinach, Beetroot is a versatile veggie. You can eat both the leaves and roots of beetroot. The leaves have a bitter taste, while the round root is sweet. Typically a rich purple colour, beetroot can also be white or even gold. Due to its high sugar content, beetroot is delicious eaten raw but is more typically cooked or pickled.
Peppers
Also known as bell peppers, these are a staple in summer salads and as barbecue veggies. The three main colours are red, yellow and green, but you can get them in a variety of colours. When you harvest them, their ripeness determines what colour they will be. All peppers start off green, but change colour through to red as they ripen. The ripeness affects the flavour, which is why red peppers are sweeter than green peppers.
Sweetcorn
Also known as corn on the cob, these kernels are sweet and juicy, and are best cooked simply, with a little butter. These tiny, sweet kernels are in fact a mutation of larger corn. Picked early, they need to be eaten fresh or tinned because they become starchy and tough very quickly.
Cucumber
Did you know that cucumber is 95.2% water? This makes it a great way to stay refreshed and healthy in the summer sun. Plus, cucumber has been shown to protect your skin from the effects of aging – that's why you put them on your eyes as well as on your sandwich.
Peas
Mange tout, petit-pois, runner beans… all the legumes are out in summer! Great in soups, salads or with just a little bit of mint, peas are a summer staple.
Tomatoes
Juicy and sweet, tomatoes are delicious in salads, pasta dishes, stews and of course, soups! Packed with tasty goodness, tomatoes are perfect little gems of goodness that come in a variety of shapes and sizes.
Summery Soups
There's so much more to summer soup than gazpatcho. Refreshing pea and mint soup, chilled cucumber soup or a spicy sweetcorn soup can be the perfect companion to your summer lunches and alfresco dining.
Spicy tomato and pepper soup
For this summer soup recipe, take our Condensed Cream of Tomato Soup and adds a little extra zing! We also add some peppers and carrot to make the most of the best summer veg.
Ingredients
2 tbsp olive oil
half a carrot (diced)
1 295g can of Campbell's Condensed Cream of Tomato Soup
1 onion (finely sliced)
2 red peppers (roughly chopped)
1 garlic clove (sliced)
1 red chilli (sliced)
Method
Heat the oil in a saucepan. Add the carrot, onion and peppers. Cook gently for 10mins until soft.
Add garlic and chilli. Cook for a few more minutes
Add Campbell's Condensed Cream of Tomato Soup, along with one full can of boiling water. Mix well.
Bring to the boil and simmer for 10-15 mins until the veggies are tender.
Serve! Add a spoonful of greek yogurt to add depth and balance out the heat.
Other Summer Recipe Ideas
Here are a few other summer recipe ideas using our condensed soups. Summer dishes need to be simple, colourful and of course, tasty. These three recipes deliver on all three!
A quick summer supper solution or crowd pleasing side dish, our Risotto Baked Peppers Recipe looks great and never disappoints on flavour.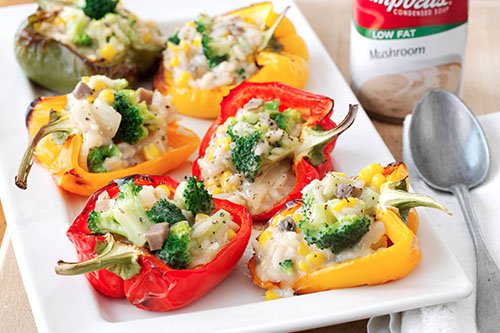 A lovely alternative to traditional chilli con carne, this is a great choice for vegetarians and meat eaters alike.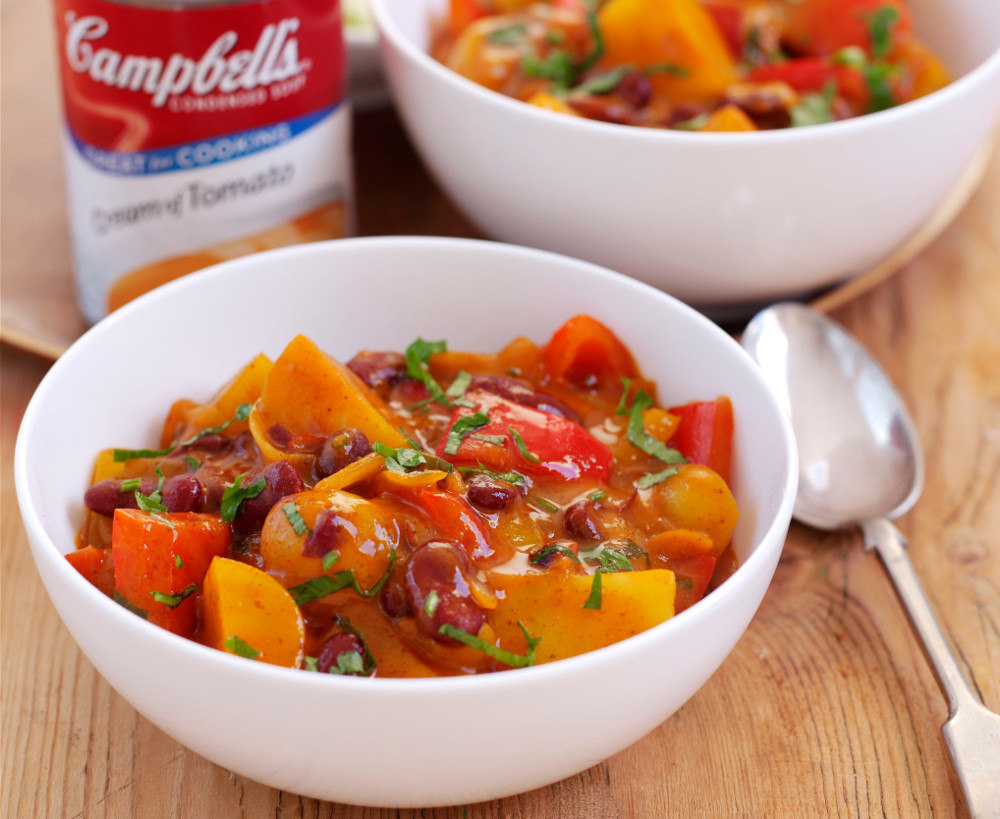 A delectable yet wonderfully simple cheesy chicken recipe that makes fantastic use of our Condensed Cream of Tomato Soup.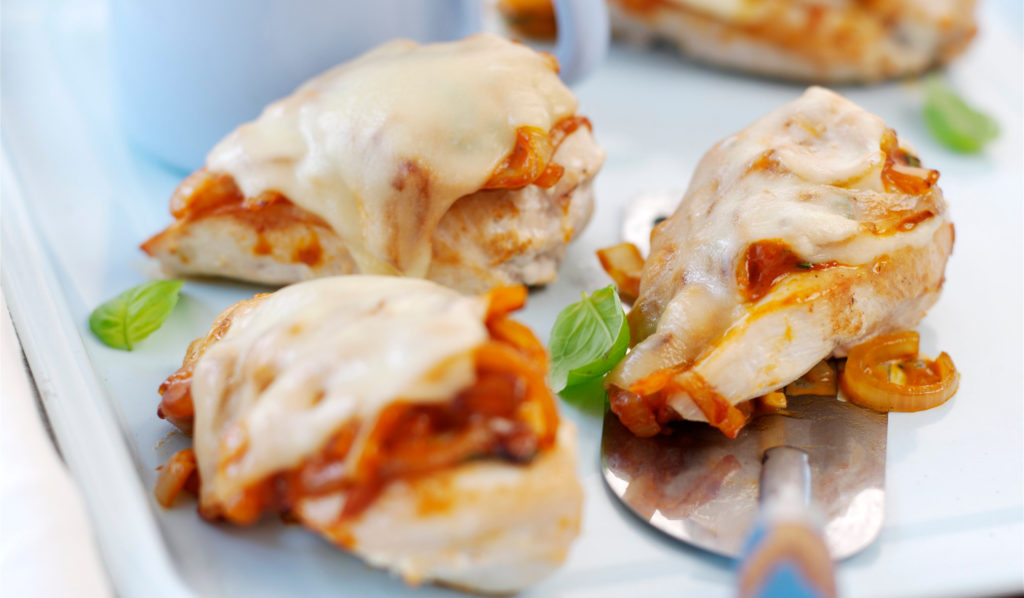 What's your favourite summer soup recipe? Why not share it on our Facebook page? You could have a chance of having your recipe included in our Chef's Corner!