The best food on the go has two distinct elements to it. Firstly, it needs to be easy to grab when you're in a rush. Secondly, it needs to be easy to eat. When you're out and about, the last thing you want is something fiddly or delicate that could disintegrate when you're eating on the move.
Naturally, everything you eat should be healthy and tasty, that's a given! But for the best food on the go, it needs to fit into your day without fuss or hassle. Sometimes, that requires a little bit of meal prep, but that's okay. Having something delicious and portioned out read for you to take to work or out into town is a reward in and of itself.
So which delicious meal ideas make the best go-to food on the go?
Hand Pies
Grabbing a fast breakfast is easy enough, but it's usually a sugary muffin or croissant that can lead to a growling stomach in just a few hours. Filled with caramelized onions, cheese, and ham, breakfast pies and similar savoury pies offer a much more satisfying breakfast on the go.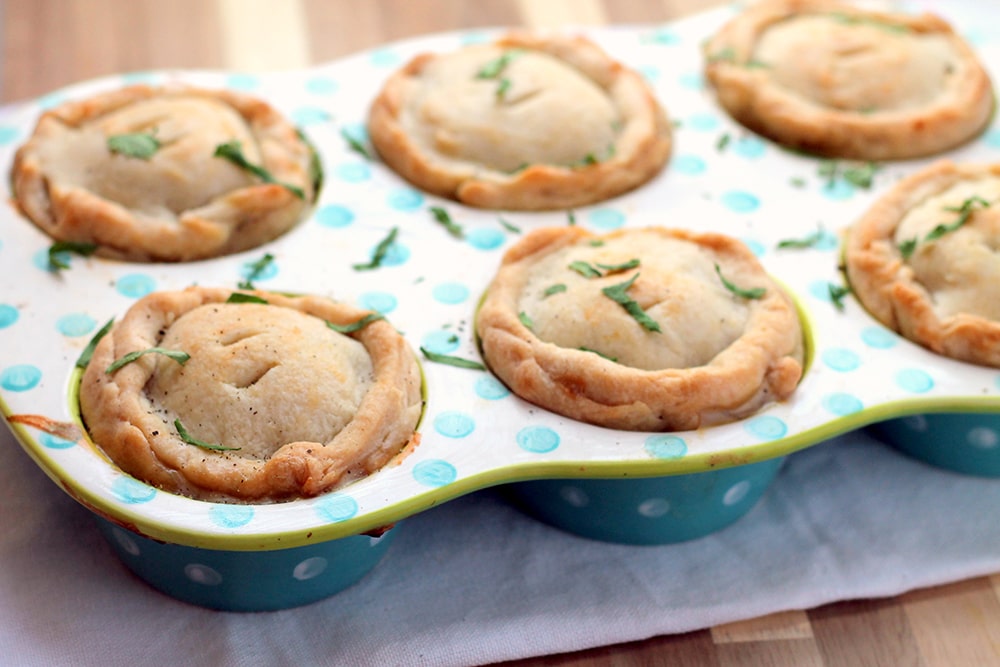 Muffin Tin Pot Pies
★★★★☆
These easy to assemble pies are cooked in muffin tins and require only five ingredients! This flexible recipe can be customised with your family's favourite ingredients and Campbell's soup flavour.
Soup: Celery
Serves: 4
Cooking Time: 60 Minutes
Cost: £
Whether they're mini pies, calzones or pasties, delicious, pastry-filled packets make perfect lunch on the go. No matter how gooey the filling, your fingers will be safe thanks to the pastry and that same hardy shell means they travel easy!
Wraps
Wraps are better than sandwiches on the go because they're wrapped up securely. On a bouncing bus or when you're being jostled on a busy street, a sandwich can fall apart, covering you with mayo and mess! Instead, bundle your favourite flavours up in a snugly wrap to keep everything safe for lunchtime. As a bonus, wraps contain fewer carbs than bread, so it's a healthy option too!

Soup
If it's cold's out there and you need a snack on the go, you need a warming snack! Unfortunately, you shouldn't run the risk of burning your fingers when you're on the go. A thermos of soup is the perfect solution when you need hot food in a hurry. Pour a small amount into the cup when you have a moment in your busy day and enjoy a rich warming treat.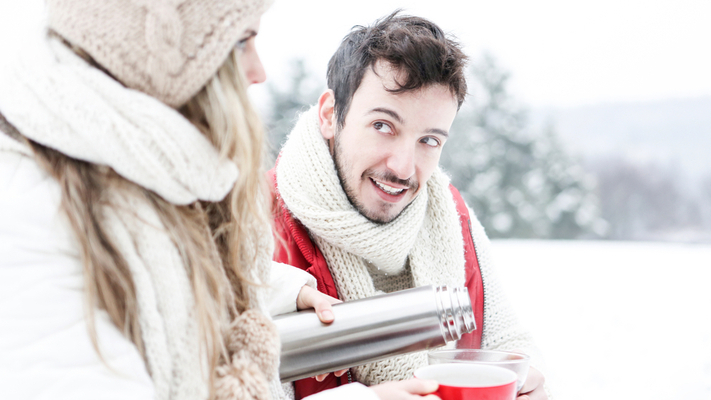 Pasta Salad
A bit of meal prep can work wonders when you regularly need food on the go. Not only is this healthier than relying on your local fast food outlet for lunch in a hurry, you can be as creative as you like in what you make! Our favourite meal prep lunch is a lovely pasta salad. A versatile and filling meal, you can make loads of it, portion it up and grab one as you go out the door.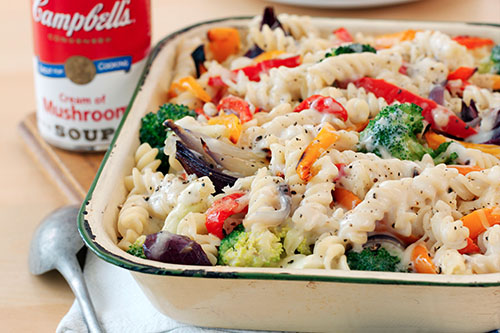 Roasted Vegetable Pasta
★★★★☆
The roasted veg in this recipe add delightful caramelised flavours to this rich, creamy dish. Easy to cook and loved by family & friends
Soup: Mushroom
Serves: 4
Cooking Time: 20 Minutes
Cost: ££
What your favourite speedy snack to enjoy on the go? Share your favourite on our Facebook page!