Kitchen staples are the things you'll use on a regular basis, need in an emergency or are handy to have around just in case. From the basic elements of cooking such as oil and dried herbs, to the staples of pasta and beans, all family kitchens should be well stocked with these 10 things:
Salt & Pepper
Vegetable Oil
Pulses & Beans
Soup
Dried Pasta
Noodles
Soy Sauce
Herbs
Porridge Oats
Plain Flour
1. Salt & Pepper
Salt and pepper are classic cupboard staples. Perfect for elevating the taste of even the blandest meals, salt and pepper should always be available to hand. They are cheap condiments that keep forever and don't take up any space, making them essential to any household kitchen.
2. Vegetable Oil
Cheaper and more versatile than olive oil, vegetable oil is perfect for frying a huge range of meat and vegetables. Like many of the other kitchen staples on this list, vegetable oil keeps very well and is easy to store and use. A large bottle of vegetable oil can keep even a large family with all the oil they need for months at a time!
3. Pulses & Beans
Whether you're a butterbean family or go for more of a classic baked beans vibe, having plenty of tinned beans in your kitchen is very helpful. They can help bulk out a stew or chilli if you suddenly get more guests, or can serve as a quick and easy meal (baked beans on toast never goes out of style!)
4. Soup
Having ready to eat meals in the kitchen cupboard is essential for any busy family. You never know what life will throw at you and when you're too tired to cook, reach for that trusty tin of soup. Condensed soups, like our famous range, are ideal for making quick and easy pasta sauces, bulking out one-pot classics and generally making your food go further. This is why Campbell's Soup has been a kitchen cupboard staple for over 100 years!
5. Dried Pasta
Any student will tell you that pasta is essential for any kitchen cupboard. The same is true for family kitchens. Pasta is quick to cook, deliciously filling and extremely versatile. Available in wide range of shapes and colours, there's a pasta out there for everyone, it's quick to cook, keeps for a long time and… only occasionally spills out of the packet all over the cupboard! Pasta keeps extra well in plastic tubs, so stock up on tupperware too.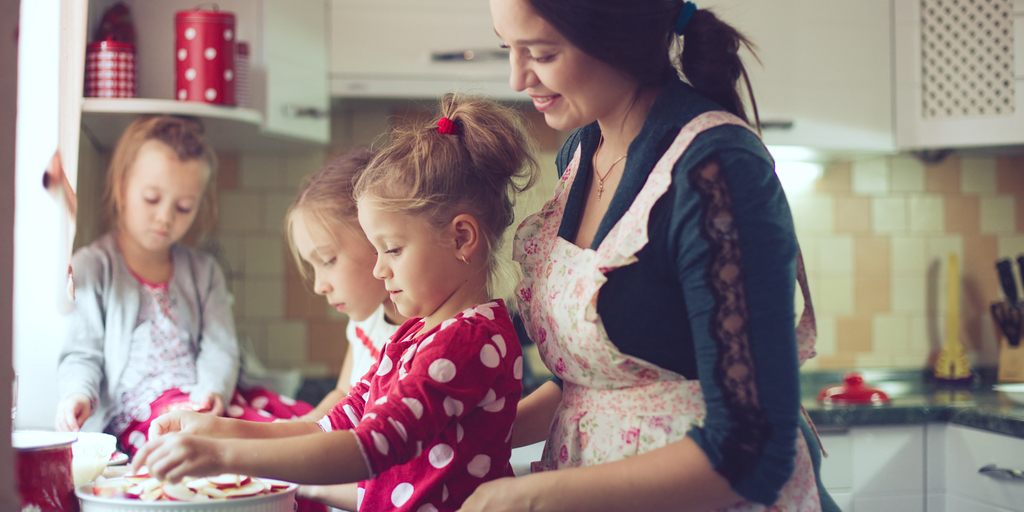 6. Noodles
To add some diversity to your long-storage carb options, make sure you have lots of noodles in your cupboards. Dried noodles are easy to store and are ideal for everything from a fantastic stir fry to a quick, noodle soup in a mug.
7. Soy Sauce
Noodles have a best friend and that best friend is another kitchen staple. Soy Sauce is one of those sauces you never think about until you're mixing up your stir fry. Avoid missing out on this essential sauce by making sure you have plenty in the cupboard at all times. Even if you only use it every so often, it's very handy to have around.
8. Herbs & Spices
Dried herbs are like salt and pepper; they keep for ages and are perfect for adding layers of flavour to your dishes. Keep a diverse range of the essential herbs and spices, such as parsley, curry powder, chives and five spice in your cupboards at all times. No matter what the meal, you'll have what you need to give your flavour an extra kick!
9. Porridge Oats
Perfect for winter mornings and drizzly days, porridge oats are a cheap and easy breakfast staple that should be in the cupboard of any family kitchen. There's nothing worse than waking up in the morning and finding nothing for breakfast, so stock up on porridge oats just in case.
10. Plain Flour
Plain flour isn't just great for baking. You can use it to save watery sauces and thicken up stews easily. A small bag of flour can last a family for months and months and is easy to store. Then, when you need to thicken things up, you know it's there to help you.
Kitchen cupboard essentials are those vital cookery staples that you never think about until you need them. They're also easy to store, keep without spoiling and are versatile enough to go into a wide range of meals. If your kitchen is missing any of these staples, what are you waiting for? Get down the shops, quick!