In the winter months, a bowl of Cream of Chicken soup goes a long way to warm you up! Even though it's February now, it's still cold and wintry outside, and sometimes we all need a steaming bowl of soup to cheer us up.
For many, the focus this month is Valentine's Day. We're focusing on our Cream of Chicken soup and what makes the perfect partner for this warming meal… Whether you're having soup for dinner on a cold winter's night, or as a warming lunch at the weekend, we've got some tasty sides for you to enjoy with your bowl of soup!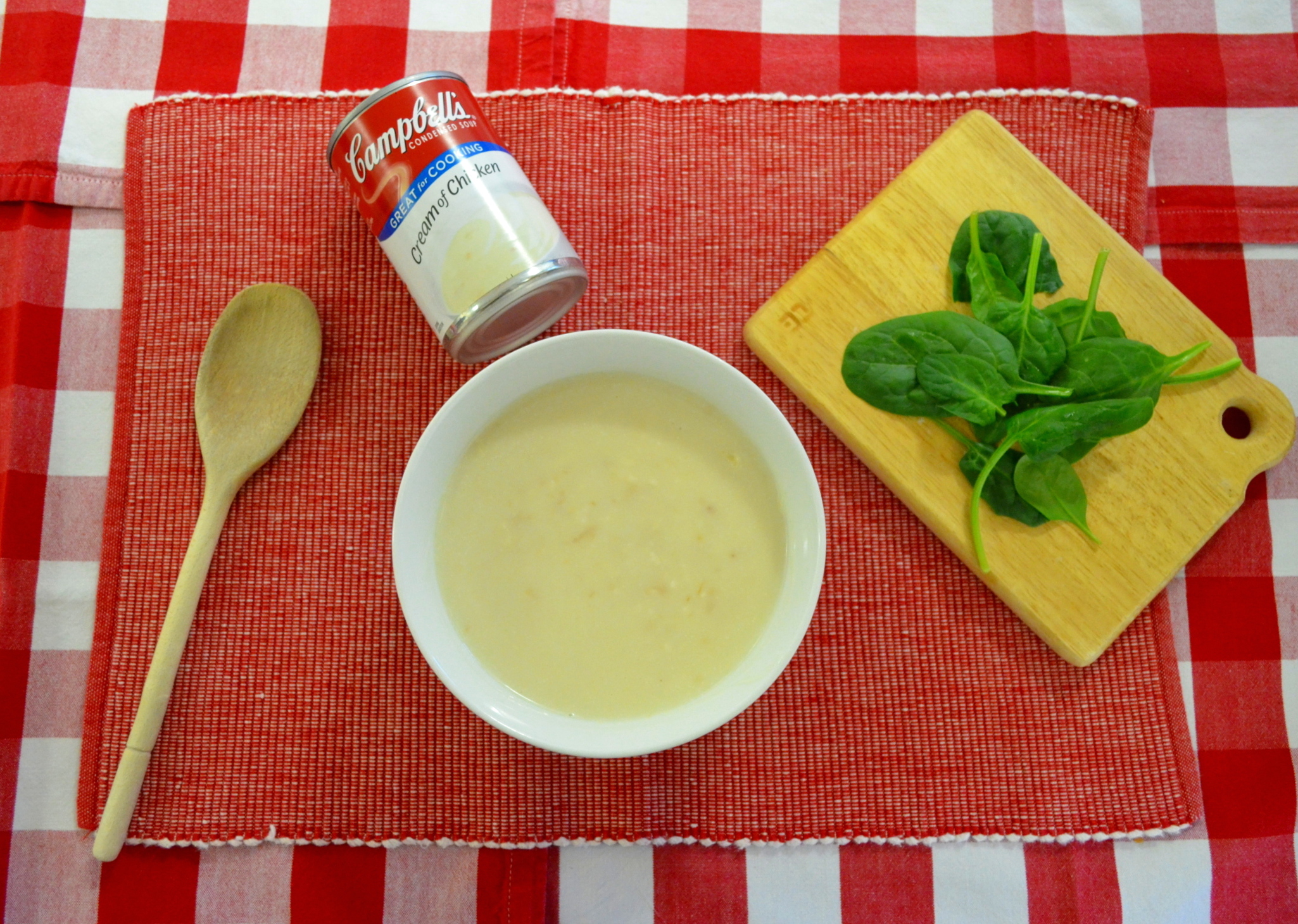 Spinach and Potato Gratin
Serves 4
Ingredients:
250g fresh spinach leaves
750g potatoes, peeled
100g mature cheddar cheese, grated
175ml milk
300ml crème fraiche
Method:
Preheat oven to Gas Mark 3/170°C/Fan 150°C and grease a shallow ovenproof dish.
Wash the spinach leaves, place in a large saucepan and cover. Cook on a medium heat until the spinach has just wilted. Shake the pan occasionally to prevent the leaves sticking. Then, drain and dry thoroughly by patting gently with kitchen paper. Chop and put to one side in a bowl.
Thinly slice the potatoes and lay half in the prepared dish. Season with salt and pepper.
Cover the potato layer with the spinach and then sprinkle over half the cheese. Add the final layer of potatoes on top.
In a separate jug, mix the milk and the crème fraiche. Pour this gently over the potatoes and spinach.
Coat the top with the last of the cheese and then bake in the oven for about 1 ¼ hours, or until it is piping hot and golden brown.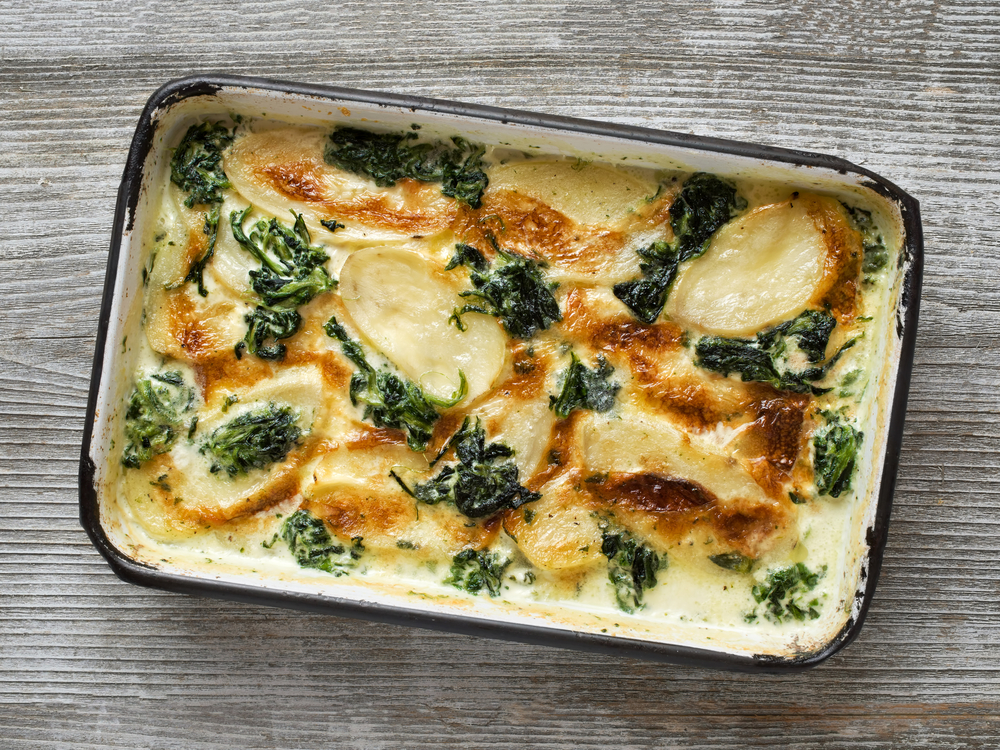 Roast Potatoes with Bacon and Brussels Sprouts
Serves 4
Ingredients:
1tbsp olive oil
1tbsp whole grain mustard
680g potatoes, cut into chunks
3 slices thick bacon, diced
230g Brussels sprouts, halved
Method:
Preheat the oven to Gas Mark 7/220°C/Fan 200°C. Boil potatoes in a saucepan of water until they are just starting to go soft.
In a frying pan, fry the bacon.
In a separate bowl, whisk ½tbsp of olive oil and mustard together. Season generously with salt.
Add the potatoes and bacon to the olive oil and mustard and mix together.
Lay this mixture out onto a large baking tray and roast in the oven for 25 minutes, or until the potatoes are tender.
Increase the oven heat to Gas Mark 8/250°C/Fan 230°C. Mix the Brussels sprouts with the rest of the olive oil and place on one half of the baking tray with the potato mix at the other end.
Roast for an additional 15 minutes so that the sprouts are cooked through and the bacon is crispy. Serve warm and enjoy.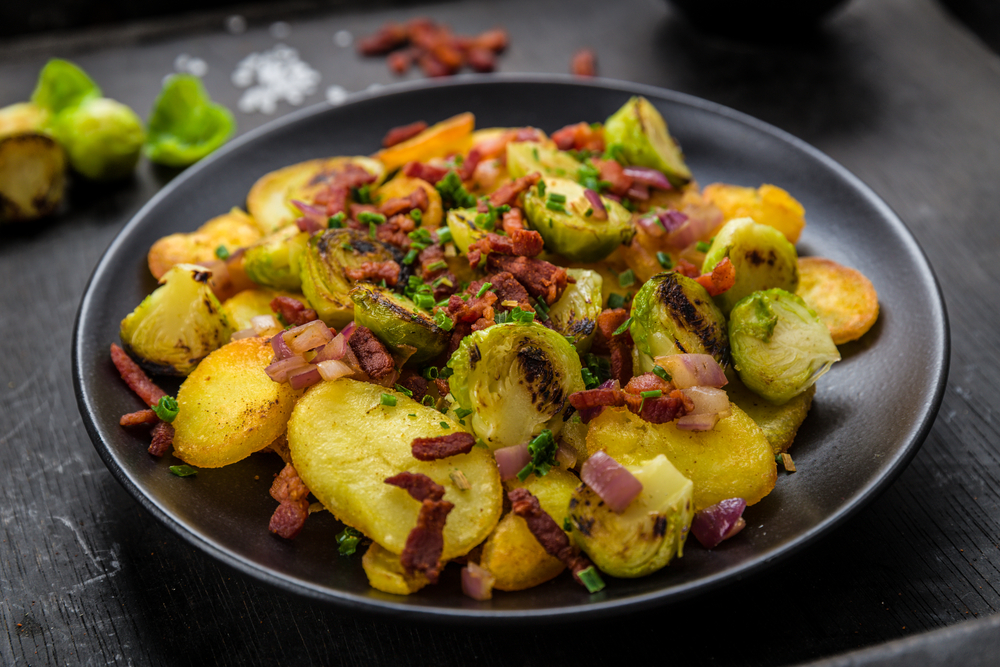 Cheese Straws
Serves 8
Ingredients:
350g pack of ready-rolled puff pastry
Four handfuls extra-mature cheddar cheese, grated
Sprinkling of flour (to roll out pastry)
1tsp Dijon mustard
Method:
Preheat oven to Gas Mark 7/220°C/Fan 200°C.
Unroll puff pastry and spread a thin layer of Dijon mustard on top.
Sprinkle a couple of handfuls of cheese onto the pastry. Fold in half.
Roll this out on a lightly floured surface, roughly to about 3mm thick.
Cut into strips of about 1cm wide and then twist 3 or 4 times.
Lay on a baking tray and sprinkle with the rest of the cheese.
Bake for 12 minutes or until golden in colour.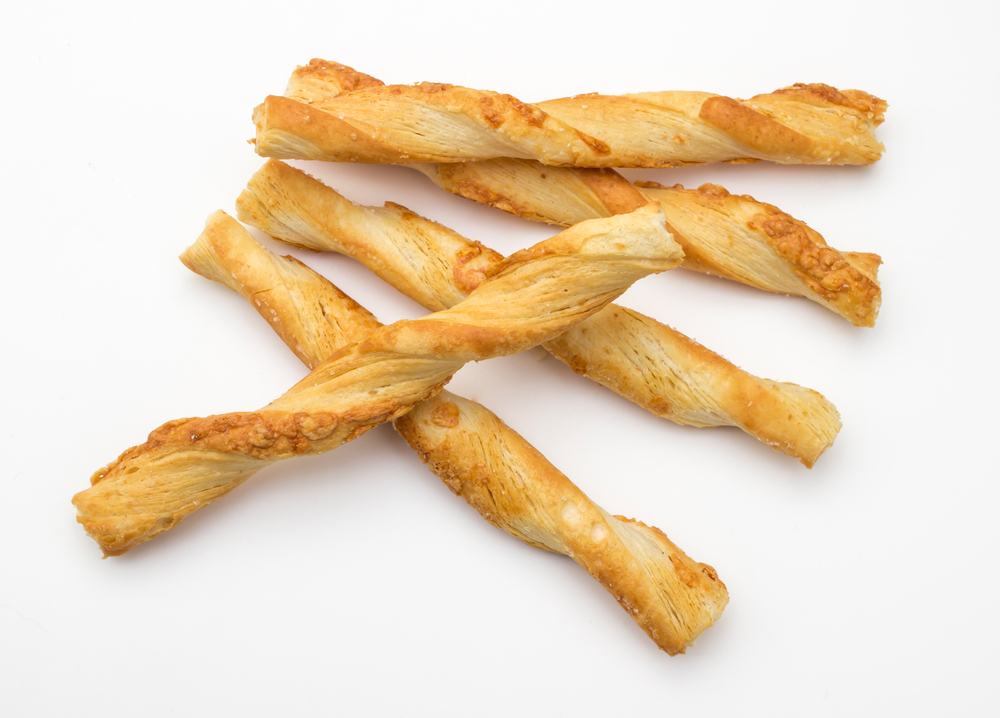 All of these recipes are unbelievably easy to make, and they're perfect partners for a bowl of Campbell's Cream of Chicken soup. We'd love to hear what you have with yours! With so many amazing sides that you can quickly make and enjoy with your bowl of warming soup, you'll be spoilt for choice on what to tuck into next.
If you made any of these recipes, be sure to share them on our Facebook page!